Saif Ali Khan on #MeToo in India: 'I will be very shocked and surprised if a friend of mine was named'
Saif Ali Khan talks about playing the antagonist in Bazaar, the success of Sacred Games and how it brought about a certain level of respect towards him, and #MeToo in India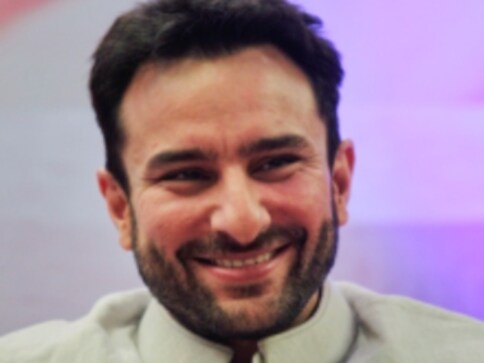 In an industry where you are as good as your last release, it is not surprising that obituaries were pouring in for Saif Ali Khan's supposed 'sinking career' post the box office failure of Chef – his ninth flop in a row (including Rangoon and Kaalakandi in the recent past). But Sacred Games changed all of that. "I am very happy with Sacred Games. It gives me lot of self-respect. People sat up and noticed," said the versatile actor, further adding, "And shooting with Netflix is totally different, it is higher value system than a movie. You are pushing boundaries and you are doing something internationally. There are smarter people on those sets than on the mainstream movies."
Saif is also "cool in my head," as he puts it, about his interestingly-written role in Baazaar. Set against the murky world of stock trading in Mumbai, Saif plays antagonist, an ambitious and ruthless tycoon, Shakun Kothari. "I liked the idea. It was all about where we draw the line to go up. How far would you go, how would you change as a person, and when you reach there, do you find it all worthwhile? I think it is one of the loveliest roles I ever did. Also, we have dramatised my character, making it a bit mythological, so there is a bit of Mahabharata kind of feeling. I am shown doing terrible things while being very pious and praying to god. I liked that touch," he added.
Parallels were drawn between Baazaar and 2013 Hollywood movie, The Wolf of Wall Street, but Saif refuted this by saying, "You will be very stupid to copy the West. We are not on that level yet. That film is a philosophical extension of capitalism, it is like the monster. Our film is about money."
Saif was not quite convinced about his character and his look, and the team re-worked it. "Earlier it was a fat, dirty guy who has lost his hair, he is nasty, coarse, chewing pan parag. But it was a well-written role and something juicy to perform," says Saif adding, "Look, I didn't even like leaving the house anymore ever since I had this young kid (his son Taimur) who I love. I wanted to be home, I wanted to watch him. But this script made it worthwhile."
Saif says that he likes to play the antagonist as he has always been intrigued by darkness. In fact, Saif will again be seen playing the anti-hero in Ajay Devgn's Taanaji, a historical extravaganza. "Some of these antagonist roles are much more interesting. It doesn't matter what the morality of the character is. What you do as an actor should be exciting, like this aggressive, cruel streak my character has in Baazaar. People do offer me a lot of grey roles, and I find them interesting. Of course, playing a good guy can also be interesting. For example, my Sacred Games role was of such a straight guy that the reaction was sympathy for the poor chap. Grey shade is interesting to play but it is very difficult to impress people," he says.
Though box office numbers do bother him, but that doesn't stop Saif from taking risks.
"I am an actor, so I cannot remain in the safe zone. I must entertain people, but I must be willing to take risks to the point that it is right and not in excess. For me, my instinct is important. I cannot be dependent on hits and flops. I know how to do my job, I know how to say my lines, do action sequence, some films will work and some won't, that's the chance you have to take. But yes, films have to make money with the right budget and I am not chasing some magic number," says Saif.
However, Saif sounds excited about the future. "I get the feeling that I am just going to get better with time. I am going to be a great 60-year-old like Anil Kapoor. I want to work as long as Amitabh Bachchan. There will be parts written for me like them. If you look after yourself, if you are a good actor, if you are looking good, I don't see why not."
Before her big Bollywood debut, Saif's daughter Sara will be seen on Karan Johar's Koffee With Karan with none other than her father.
"It was nice shooting with Sara but I am happy I am not doing a a film with her because I was worried about how she's doing even during interview." And how involved is he in Sara's career? "She asks me various things whenever she needs help or advice. But she also has her own opinion. We are there to advise her, Kareena, me, obviously her mother (Amrita Singh), her friends, or my manager. She can use all our resources. But ultimately it is her decision."
As the #MeToo movement gathers steam, Saif says, "I am not friends with a single person who would do it. I will be very shocked and surprised if a friend of mine was named. It is disgusting. I have never liked any kind of bullying but I know this is something that people do. There must be people who have wife and kids at home, but, on meeting a pretty girl, would say, 'Come to my bungalow later…' Work environment has to be safe. There should be some guidelines. If somebody came to me saying this was happening to them in my company, we would address that."
Entertainment
The actor is undoubtedly one of the best actors in Indian cinema
Entertainment
The actor bagged her part in the Raj and DK show basis an audition done years ago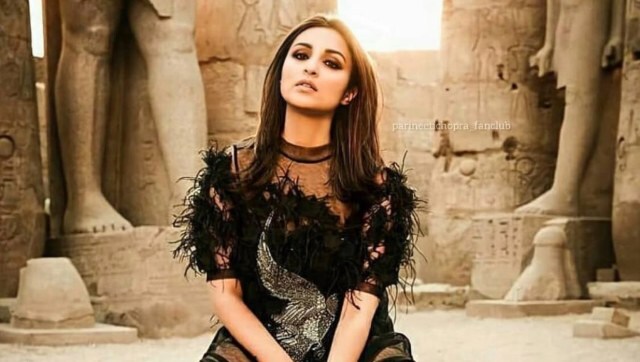 Entertainment
arineeti took to social media to share the happy news.