Saif Ali Khan on daughter Sara's debut in Kedarnath: She's way better than I was
Saif Ali Khan solely credited his daughter Sara for her performance in Kedarnath, stating that acting was what she had desired to do all this while.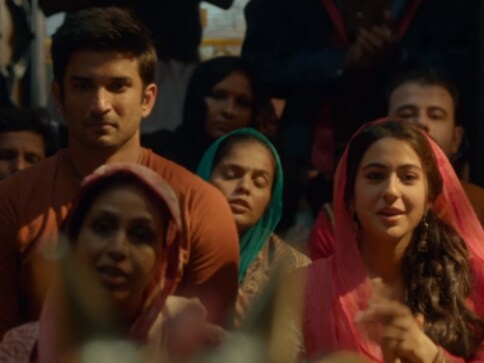 Saif Ali Khan said that his daughter Sara Ali Khan's performance in Kedarnath made him very proud. In a recent interview, the actor confessed that though he thought she was brilliant, she was not surprised as he knew Sara always had it in her to become a good actress. The actor also said that she was way better than he was.
On being inquired whether he was surprised to see she was this confident before the camera, Saif replied to Pinkvilla, "Yes and no. The thought behind her shot is clear. It's amazing. Way better than what I was."
Saif solely credited his daughter for the venture, stating that it was what she had desired to do all this while. Calling her a "thinking actor," Saif said that each shot in the film had been inventive and that he saw a very promising future for his daughter.
Sara had been briefly involved in a legal issue once she came on board Kedarnath opposite Sushant Singh Rajput. Saif personally made sure that the matter reaches a resolution. Saif stated that he was grateful that people welcomed the actress in her first film.
Kedarnath revolves around the unfortunate floods of 2013 in Uttarakhand which destroyed many lives. The film has opened to mixed reviews, but Sara's performance is being praised across the board.
Entertainment
Israel's ceremonial president, Isaac Herzog hailed Topol as "one of the most outstanding Israeli actors," who "filled the movie screens with his presence and above all entered deep into our hearts."
Entertainment
The video of the actor's gesture is going viral on social media.
Entertainment
Rani Mukerji starrer Mrs Chatterjee vs Norway released on 17 March 2023.