Sai Pallavi on Karu: Wanted to express my gratitude to Tamil audiences with a sensible film
The audio launch of Karu, which marks the debut of South sensation Sai Pallavi in her home ground Tamil film industry, was held in Chennai on 24 February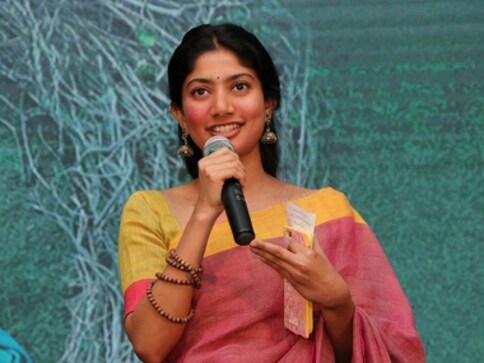 The audio launch of Karu, which marks the debut of Premam and Fidaa sensation Sai Pallavi in her home ground Tamil film industry, was held in Chennai on 24 February. The film, which is directed by Vijay and produced by Lyca Productions, is slated to hit screens on 18 March after the stalemate between Kollywood producers and digital service providers draws to a close. Despite the absence of lead hero Naga Shaurya, actor RJ Balaji and cameraman Nirav Shah of Rajinikanth's 2.0 fame, Sai Pallavi lit up the event with her candid speech.
"I'm where I'm today because of Tamil audiences," says Sai Pallavi
Sai Pallavi was supposed to play the lead heroine in Mani Ratnam's Kaatru Veliyidai before she opted out of the project. Ever since her on-screen debut in Malayalam blockbuster Premam, rumors were rife about her Tamil debut.
"My acting career was certainly coincidental. When Premam released, most of the support and love came from Tamil Nadu. I am where I am today because of Tamil audiences. It wouldn't have been possible without them. I have been waiting for a stage to express my heartfelt gratitude to all my fans here. For somebody who hasn't seen any of this, the overwhelming love came with a responsibility too. That's why I never had an answer to people who kept inquiring me about my Tamil debut after Premam. I wanted to be responsible for the love I received and foray into Tamil cinema with a sensible film. That's why the delay," said Sai Pallavi.
"I got very emotionally attached to the story of Karu"
Pallavi said she got emotionally attached to the story of Vijay's Karu and took some time to come out of her character after the shooting was wrapped up.
"When Vijay narrated the story of Karu, I thought this was the kind of story I was waiting for to make my debut here. Now looking back at the movie brings me so many memories because we got emotionally attached to it. Generally, when we do a film, we take a part of the character and come out. But, when I finished shooting for this film, I remember calling Vijay and Baby Veronica's mother to ask if I can adopt her and take her home. I got emotionally connected to her. We have put our heart and soul into this film," she said.
"Karu is about the emotional relationship between a mother and her unborn child"
Spilling some beans on the story of the film, which is billed as a psychological thriller, Pallavi said, "In Karu, we have tried to showcase the emotional relationship between a mother and her unborn child. If you are also able to feel the emotions and sense it like we did, that itself would be a big success for us."
Pallavi was profuse in her praise for director Vijay, known for his work in films such as Vikram's Deiva Thirumagal and Arya, Amy Jackson's Madrasapattinam. "If I have emoted properly as a mother in the film, the credit goes to Vijay. He was the one who played the mother. He knows where to underplay and when to vent out the feelings. If you see anything phenomenal in my performance, it's because of him. He's actually an actor behind the screen. He's being extremely humble by saying that we only made this film possible. He'd always be the first to come to the set and the last to leave. You can't see him stand in a place. He will keep running around and make sure everyone is comfortable. It is either very difficult directors or human beings like Vijay," she said.
"Sai Pallavi rejected Karu without listening to the script," says director Vijay
Director Vijay said Karu is an important film in his career. "I narrated the script to the Lyca team two years back. They insisted that I should do the film with them whenever I plan to make it. Their conviction gave me more confidence to direct this film," he recalled.
Explaining why Sai Pallavi rejected Karu before she came on board, Vijay said, "I knew that Sai Pallavi had rejected a lot of offers in Tamil. When I approached her for Karu, she refused it without listening to the script because her mother doesn't like 'horror movies' (laughs). After two days, I told her to make a decision after listening to the story and said that I would speak to her mom too if needed. The film's expectations raised after she came on board. Sai Pallavi is the biggest strength of the movie. She has performed really well. She has the ability to perform even a dramatised situation in the script with realism. She's a great actor and is here to stay. She will leave an incredible impression in Tamil cinema. I'm sure exclusive stories will be written for her by filmmakers here."
Composer Sam CS, who delivered a scintillating soundtrack for Vikram Vedha last year, has composed the music for the project.
also read
Entertainment
Karu, directed by AL Vijay starring Sai Pallavi and Naga Shaurya, is definitely more than what meets the eye.
Entertainment
Fidaa will be released without any cuts and with a U certificate, producer has reportedly chopped 20 minutes from the movie.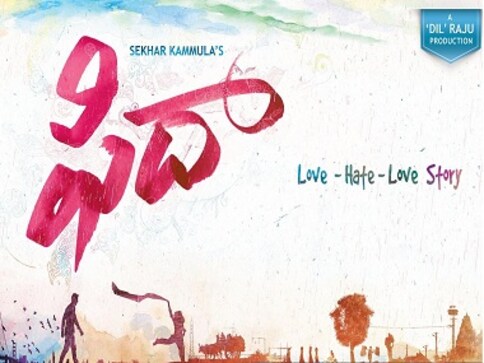 Entertainment
Sai Pallavi-Varun Tej's upcoming film Fidaa's teaser is out and is a departure from usual commercial story telling in Telugu cinema.