Sai Pallavi on her unconventional career, being unswayed by box office dictums, and new Tamil film Karu
In a chat with Firstpost, Sai Pallavi speaks about her career choices, her inadvertent debut in the 2008 Tamil film Dhaam Dhoom through an uncredited role, and why's she not practicing medicine anymore.
After leaving a mark in Mollywood with endearing performances in Premam and Kali, and proving her mettle as an actor in Telugu movies like Fidaa and Middle Class Abbayi, Sai Pallavi is all set to venture into Tamil film industry with the psychological thriller Karu, directed by Vijay and produced by 2.0 makers Lyca Productions.
In a chat with Firstpost, Sai Pallavi spoke at length about her career choices, her inadvertent debut in the 2008 Tamil film Dhaam Dhoom through an uncredited role, and why's she not practicing medicine anymore.
Pallavi was just 16 years old when she faced the camera for the first time in director Jeeva's Dhaam Dhoom (2008) in a blink-and-miss role. "I was in Class Six or something. I used to perform at dance events in school, and I had stage fear. So, Amma took me to this dance school where a casting agent spotted me and told my mom that I looked very cute and asked if I could act in a scene for a film. My only intention was to bunk classes then and engage in some extracurricular activities. Not going to Math class was my dream [laughs]! They asked for two days, and I thought I could bunk two Math classes and immediately agreed," said Sai Pallavi about her first role in Tamil.
At a time when famous lead actresses hesitate to play mothers onscreen (recently, directors Mysskin and Ram pointed out how no one was ready to take up the character of Poorna in acclaimed dark comedy Savarakaththi), Sai Pallavi had no qualms about playing a mother in her first full-fledged role in Tamil. "I actually didn't know that there was a misconception about playing mother roles early in the career. I always feel that a film should make us grow in some way. That's what I look out for when someone narrates me a script. If it happens, and I feel that I can contribute something to the story, then I wouldn't think twice about playing a character. And, I also don't want to be repetitive. If I keep doing what I did in my previous films, even my expressions would be the same," she avers.
"So, it's not that I'm playing a 'mother character' in my first Tamil film. I never looked at it that way. The role left a significant impact on me while listening to the narration and I think it was meant to be the right choice for me to make my debut," she added.
Pallavi says she emotionally connected with her character and the script of Karu. About the film, she said, "It deeply moved me. Then, we discussed certain things, and I told Vijay that I needed some time to get attached to the kid who plays my daughter before commencing the shoot. Then, gradually we started growing after I met the kid. We started shooting a montage first, and I started to feel the emotion. Now, I had come to a stage where I wanted to adopt the kid and take her home. I had even asked her mother about it [laughs]! That's how you grow over a film. When you feel a particular emotion while watching the film, it's because we felt it when we shot the scene."
Although acting was a career which she took up by choice, Sai Pallavi was particular about completing her graduation in medicine. "I was very keen on not letting go of my education. Because in the end, that's what stands by you and makes you who you are. I shot for Premam only during my vacation time. Earlier, working in films was something that gave me happiness. Now, it means more to me. I learn (about) myself whenever I'm on set."
"After graduation, I've shifted my focus to acting since I'm not used to putting my heart in two places. If we do something, it should be done in a whole-hearted manner. And especially when you are dealing with a human body, you can't be casual and relaxed by shuttling between two careers," she added.
Asked about the pragmatic approach in the kind of roles she chooses, she said, "The overwhelming love for Premam from audiences made me more responsible. I wanted to enter the Tamil industry with a film that would make audiences fall in love with me again. With the kind of adulation I received from fans, I'm bound to be sensible and rational about the choices I make. I can't think of that day when people stop loving me. So, I have always make sure that I choose my films correctly. And, I don't usually take box office pressure to heart. If I deliver what's expected of me and perform my roles properly, God will take care of the rest."
Be it as Malar in Premam, Bhanumathi in Fidaa or Anjali in Karu, Pallavi attributes the lavish praise she received for her performances to her directors. "I can never take credit for my acting. I always surrender myself to my directors. If anyone likes my performance, the credit should go to them because I'm not a professional, trained actor. And the bold choices I make are also because I always have an alternate career to fall back on someday."
Find latest and upcoming tech gadgets online on Tech2 Gadgets. Get technology news, gadgets reviews & ratings. Popular gadgets including laptop, tablet and mobile specifications, features, prices, comparison.
Entertainment
Ka Pae Ranasingam is the fourth film where Sethupathi and Rajesh will share the screen.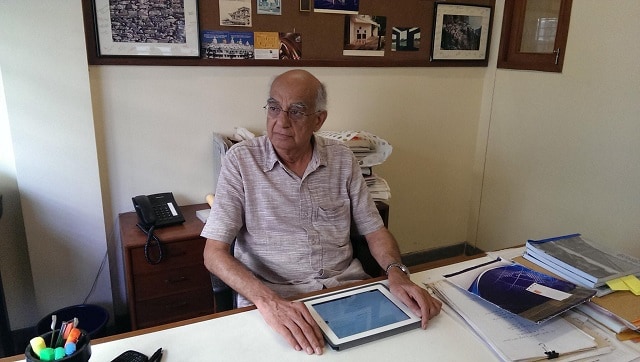 Lifestyle
Kamu Iyer's observations present us with an alternative genealogy to understand Mumbai as it is today, writes Mustansir Dalvi.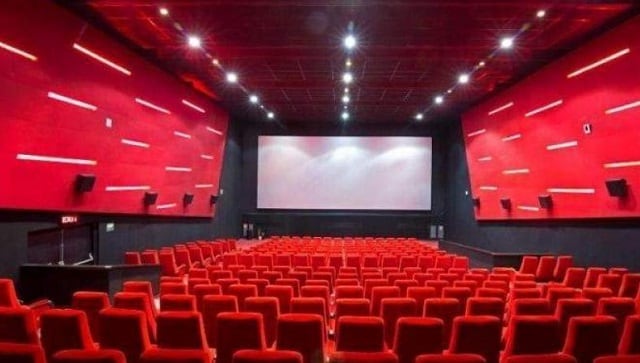 Entertainment
Director Bharathiraja recently cleared his uncompromising stand and said that as the product (films) were the property of the producers, they get to decide who these will be sold to.