Saheb Biwi Aur Gangster 3 director Tigmanshu Dhulia on helming the franchise and upcoming projects
Unlike the popular perception that Paan Singh Tomar was a defining film in Tigmanshu Dhulia's career, the director believes the real game changer was Saheb Biwi Aur Gangster, whose first instalment released way back in 2011.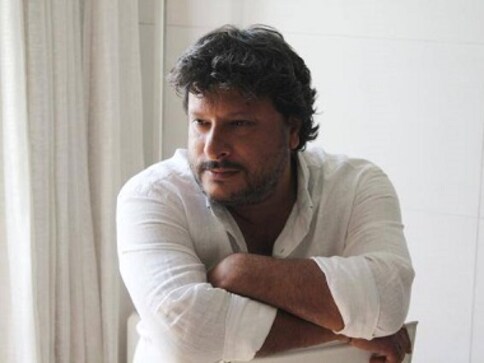 It's on the release day of Saheb Biwi Aur Gangster 3 that I happen to meet its director Tigmanshu Dhulia. The promotions are still on and the weariness that leads up to the release of a film manifests in his posture. It's 4 pm and just to save time the director wants to gobble up a quick sandwich for lunch but after much insistence from his producer, finally settles for biryani. At a five-star hotel room, the excitement is palpable on Tigmanshu's face and what better way to initiate the conversation than talking about Jimmy Sheirgill, the actor who is featuring in his film for the fifth time. "With time my professional relationship with Jimmy got moulded into friendship. Whenever I have a script ready and when I ask him, howsoever busy he is, he ensures dates for my films. After doing so many films, we have developed a close bonding."
Read: Jimmy Sheirgill on Saheb Biwi Aur Gangster 3: 'Tigmanshu Dhulia has groomed me as an actor'
Tigmanshu can also be accused of writing scripts keeping Jimmy in mind, but when he was told of this, he accepts the allegation by gently murmuring, "Hamesha nahi (Not always). I only approach him when I find a suitable role. When we made the first instalment of Saheb Biwi Aur Gangster (2011), that time I had no work and was only waiting for the release of Paan Singh Tomar. Those days we all were sitting idle, whiling away the time by playing table tennis at my office." Tigmanshu recalls the time when the film of the SBG franchise got mounted, it also coincided with the digital onslaught on Bollywood. "The cost of filmmaking was slashed by almost Rs 50 lakhs and it was during the same time we were discussing SBG. And, when the time came to decide who should play Saheb, most (members) from my team said who better than Jimmy."
Unlike the popular perception that Paan Singh Tomar was a defining film in Tigmanshu's career, the director believes the real game changer was Saheb Biwi Aur Gangster, the idea of which struck Tigmanshu while travelling in a car from Delhi Press Club to the film's producer Rahul Mittra's house. The fact remains that the core of all the three films revolves around the saga of treachery and double cross, amidst dilapidating royalty. At the same time, if the same concept is repeated every time, chances are that it might lead to fatigue in viewers. The Haasil director believes that the time gap is of the essence. "The third instalment is coming after five years. If you have not seen something like this for a long time, then its utility remains intact. It's also about inventing new schemes. The relationship between the protagonists is already in a mess and thus the very essence of one-upmanship in the film which is all about harming others and trying to get back the lost glory ought to be shown in a different manner. This film too has a new weapon."
This time the series has a star-studded addition in the form of Sanjay Dutt who steps into the role of a gangster, aced by Randeep Hooda and Irrfan Khan in the past. While the director is known for working with actors, it's for the first time he has resorted to a star. "We wanted to up the scale of the franchise and that's why we roped in Sanjay Dutt. While writing the script, one gets an idea about how the film will shape up eventually. We were in search of an actor who had a real-life image similar to the character of the gangster (in the film)." It was sheer luck that Rahul (Mittra) had signed Sanjay Dutt for a film around the same time. The verdict to approach the Munna Bhai MBBS actor was a unanimous one among the team. "Sanjay Dutt in his current phase has some sort of pain hidden in his facial expression because he has been a witness to many ups and downs in his life. The pain that you get to see on his face is also there in the character of the film. The character of the gangster in the film is not a happy character. He is leading his own life in London but his real love is in India. I would say it's a very tragic character."
Tigmanshu believes that writing for this series has been a fulfilling experience. The ambience and the characters which have a touch of royalty to them, give him an opportunity to write dialogues which have a certain flavour and which is something that is not permitted by other films. He maintains that writing for this series has been a learning experience, as the dialogues in the SBG films are more organic as opposed to dialoguebaazi. SBAG 3 also happens to be the first Bollywood film that will feature the game of Russian roulette as part of a sequence; the very concept of incorporating that in a film is intriguing, to say the least. "I think I must have been watching some film at that point of time which must have featured the game. It could be that I must be watching The Deer Hunter at that time which is one of my favourite films."
Tigmanshu's next film is Milan Talkies, which after years of roadblocks will finally get to see a theatrical release soon. But even before Milan Talkies, viewers will also get to see his first OTT offering. The director has just finished shooting two episodes of an unnamed series based on the much revered BBC's Criminal Justice which was later remade as The Night Of by HBO. "If I keep getting similar work it will only mean creative satisfaction. The satisfaction does not relate to the fact that that you go to any extent as far as nudity or language is concerned. This notion is bullshit. The fun you get in telling what you want to say and exploring things has its own charm. The time you get for the foreplay which involves introducing characters to the audience is very appealing." Here's hoping Tigmanshu writes and directs a spin-off of his Saheb Biwi Aur Gangster series for some OTT platform. A complex plot and more layers are guaranteed.
Entertainment
The first part of Dharma Productions' first action franchise Yodha will release in cinemas on 11 November, 2022.
Entertainment
The trailer of Atrangi Re will release tomorrow, 24 November
Entertainment
Saif Ali Khan on replacing Abhishek Bachchan in Bunty Aur Babli 2: "I was told it is a different movie and it is not the same character (that Bachchan played). Aditya Chopra obviously knows what he is doing, so my character has been tweaked because I was playing it."