Sacred Games meets Ekta Kapoor's soap operas in The Indian Idiot's spoof of popular Netflix show
The Indian Idiot's Charanch has credited Netflix for producing Sacred Games, a serial that ruins our culture with its 'well edited shows'
Sacred Games, starring Saif Ali Khan and Nawazuddin Siddiqui, has been discussed and debated on the Internet by fellow citizens not just for its plot, cast and screenplay but more importantly for being a Netflix original.
Fed on a steady diet of zoom shots, plastic surgeries and montages of characters appearing shocked to overly thrilling music, we expect melodrama from Indian TV shows.
But Sacred Games has been a disappointment in that regard.
The series has received praise for being a well-crafted narrative with some terrific acting and The Indian Idiot's Charanch has also credited Netflix for producing a serial that ruins our culture with its "well edited shows."
Re imagining the series as an Ekta Kapoor production, he has created with some canny editing skills a spoof soap opera straight out of her book.
*spoiler alert*
Sartaj, Katekar and a RAW agent freeze on screen as they figure out that Gaitonde is on the phone in the first episode and then ... a dramatic chase music with a drum roll and chiming bells kicks in as Sartaj runs towards the gangster's location.
As Gaitonde sits in his chair about to blow his head off, his entire life flashes before us in a series of shots to sentimental Kyun Ki ... Saas Bhi Kabhi Bahu Thi-like music reminding us that a great life is coming to an end.
It seems that the makers of Sacred Games have enjoyed this version of the show as well.
Anurag Kashyap has tweeted an out loud laugh and Vikramaditya Motwane's twitter page simply says 'You're hired!'
Hahahhahahhahahaa https://t.co/mbKeed2dcf

— Anurag Kashyap (@anuragkashyap72) July 23, 2018
You're Hired!!! https://t.co/6v8ahrf1n2 — Vikramaditya Motwane (@VikramMotwane) July 23, 2018
Based on the book by Vikram Chandra, Sacred Games features a Mumbai gangster, Ganesh Eknath Gaitonde, essayed by Siddiqui and Inspector Sartaj Singh of Mumbai police, portrayed by Saif.
There's one tiny hitch though.
It would take our good ol' soap operas a record 50 episodes to show what transpires in two minutes of this sheer brilliance.
Entertainment
A larger question to ask ourselves is, why do we get snubbed repeatedly at international awards? Are we sending the wrong films?
Entertainment
MRC, the studio behind #HouseOfCards, had to fire #KevinSpacey, halt production of the show's sixth season, and shorten it from 13 to eight episodes to meet deadlines, resulting in tens of millions in losses, the document said.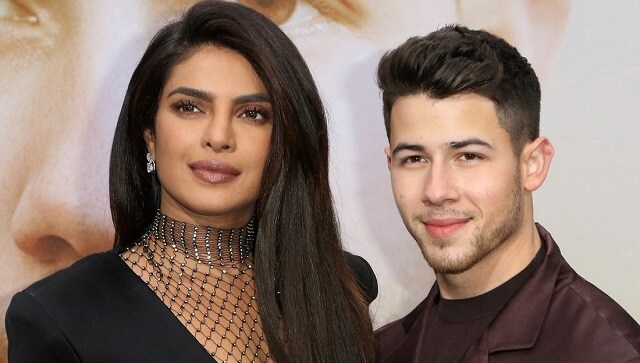 Entertainment
Netflix's new special The Jonas Brothers Family Roast saw Priyanka Chopra taking an aim at Nick Jonas.