Sabbir Khan does U-turn on Dabangg 3, tweets he was never approached for Salman Khan's film
Salman Khan's hit movie franchise Dabangg's third installment- Dabangg 3 - was speculated to be directed by Sabbir Khan, until Arbaaz Khan rubbished it.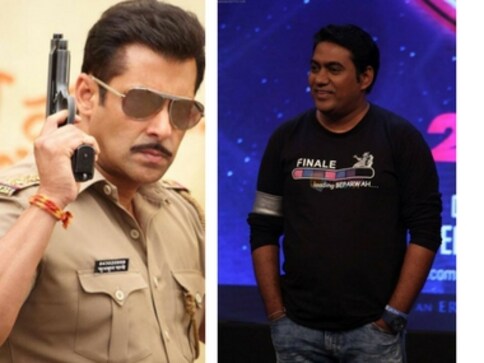 Filmmaker Sabbir Khan has clarified that he was never approached by Arbaaz Khan for directing Dabangg 3, the third installment of Salman Khan's hugely popular Dabangg series. He tweeted a clarification hours after Arbaaz expressed disappointment in Sabbir.
The Chulbul Pandey phenomenon that was started by Abhinav Kashyap in Dabangg (2010), followed by Arbaaz Khan in Dabangg 2 (2012) is also going to have a third installment. It is being speculated that director Sabbir Khan will direct this film, reports The Indian Express.
Firstpost had earlier reported that Arbaaz Khan doesn't want to direct Dabangg 3 and would only produce it. They were reportedly on a major look-out for a director. And it seems they have found one in Sabbir Khan. However, Arbaaz has denied Sabbir Khan's claim on directing Dabangg 3. He took to his Twitter account on 21 July and posted:
Sabir khan was never approached to direct or write Dabangg 3. His statement in Mumbai Mirror is untrue and rubbish. Extremely disappointing

— Arbaaz Khan (@arbaazSkhan) July 21, 2017
According to the Express report, Sabbir Khan spoke to Mumbai Mirror regarding this development and said, "Yes, I've started working on a plan for Dabangg 3 but I can't say anything until the paperwork is finalised. I am in talks and am really happy that I was one of directors selected to work on the final script."
Much has been speculated about Dabangg 3 and its plot. Khan put all speculations to rest by confirming that the film will go back and forth in time.
There will be a flashback and Chulbul Pandey's story will get more context. However, the flashback will be a small but substantial part of the film. The primary character's past will take centre stage at some point, but eventually, his present life will become the focus of the film.