Saaho, Kannum Kannum Kollaiyadithaal, Nene Raju Nene Mantri: Popular Tamil, Telugu songs that turned into film titles
Prabhas's Saaho is believed to have been taken from the popular song 'Saahore Baahubali' from S.S Rajamouli's Baahubali. Dulquer Salman's Kannum Kannum Kollaiyadithaal is titled after A.R Rahman song from the 1993 Tamil film Thiruda Thiruda.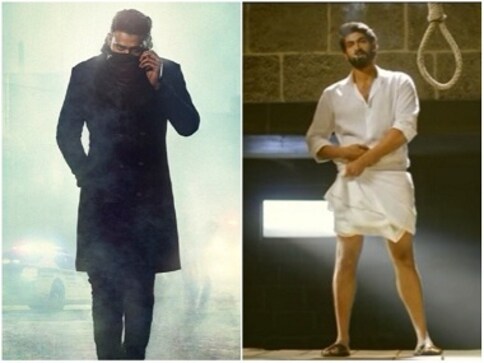 A film's title is the first major step in grabbing a viewer's attention much before it hits the screens. And more attention is guaranteed when a popular film dialogue or a line from a chartbuster song becomes the title of a movie.
From Hello Guru Prema Kosame to Pedavidatani Matokatundhi to Kannum Kannum Kollaiyadithaal, here's a look at why filmmakers across Tamil and Telugu industries are trying to cash in on the popularity of hit songs by naming their films after them.
Earlier this month, Ram Pothineni's upcoming Telugu romantic-comedy Hello Guru Prema Kosame with director Trinadh Rao Nakkina was officially launched. The film borrows its title from the hit song from Akkineni Nagarjuna and Amala starrer 1991 film Nirnayam. This is not the first time Trinadh's film has been named after a hit song. His previous films Mem Vayasuku Vacham, Priyathama Neevachata Kushalama and Cinema Choopista Maava were all titles borrowed from hit numbers.
Trinadh says he's always chosen film titles for a reason: "These were titles of popular songs but we chose them because they were apt for the story. Just by borrowing the line of a popular song and turning into a film title doesn't always guarantee success. But I do agree that when you have a title that's already known to a lot of people, it creates a recall value among audiences and it works in the film's favour."
He further clarifies that the title of his next film Hello Guru Prema Kosame, to go on the floors from next month, was chosen keeping in mind the film's story. "It's too early to talk about the story but when you watch the film you'd understand the reason behind the title. We've justified the title with the story and haven't chosen for the heck of it," he said.
Dulquer Salman's upcoming Tamil thriller Kannum Kannum Kollaiyadithaal (KKK), which also stars Ritu Varma of Pellichoopulu fame, is titled after the hit A.R Rahman number from the 1993 Tamil film Thiruda Thiruda. Explaining the reason behind opting this title, debutant director Desingh Periyasamy said: "We had a few title options but we wanted something that'll easily register in the minds of the audience. One of my assistants suggested this title and all of us really liked it. The title is not completely alien to the story. KKK is a romantic thriller. There's a lot of adventure in the story and some travel too. It's not a travel film though. The story travels to various places and the characters encounter interesting adventures."
According to distributor Narendra Reddy, a film title really helps in taking the film to the masses. He said, "When you have a catchy title, half of the marketing for the film is done even before you start promoting it. Some films are titled after Pawan Kalyan's hit songs because it'd appeal to the masses in the most accessible form. Let's take the film Gabbar Singh for instance. Two popular songs from the film were later turned into film titles because of their reach amidst the masses." 'Pilla Nuvvu Leni Jeevitam' and 'Kevvu Keka' were two songs from Pawan Kalyan's Gabbar Singh that were subsequently used as film titles.
Upcoming Telugu romantic-comedy Pedavidatani Matokatundhi is also a title borrowed from a popular song from Pawan Kalyan's hit film Thammudu. Debutant director Guru Prasad, while admitting to gaining free publicity with a Pawan Kalyan song as title, said that he chose the title because it suited his story. "While I agree that having a popular song as title does earn the curiosity of viewers, we chose the title after we felt it is best suited for the story. Even though we thought it's a long title, we still went ahead with it because it was appropriate," he said.
Rana Daggubati's last Telugu outing Nene Raju Nene Mantri was titled Naan Aanaiyitaal in Tamil. The Tamil title was borrowed from a super hit song from actor MGR's blockbuster film Enga Veetu Pillai, a remake of Ramudu Bheemudu, the first movie produced by Rana's grandfather D. Ramanaidu. Explaining why the title is special, Rana said: "It's very special for me as it brings memories of two of the greatest icons of the film industry who continue to inspire me."
Prabhas's Saaho is believed to have been taken from the popular song 'Saahore Baahubali' from S.S Rajamouli's magnum opus Baahubali. Most of Gautham Menon's film titles such as Pachaikili Muthucharam, Vinnaithaandi Varuvaaya, Neethaane En Ponvasantham and Accham Yenbathu Madamaiyada are all popular Tamil songs.
also read
Entertainment
Rana Daggubati's film Nene Raju, Nene Mantri's Tamil version named Naan Aanaiyitaal is inspired from a hit song from MGR's Tamil film, Enga Veetu Pillai.
Entertainment
The trailer of Kannum Kannum Kollaiyadithaal, Dulquer Salmaan's upcoming Tamil film, was released on 28 July to mark his 33rd birthday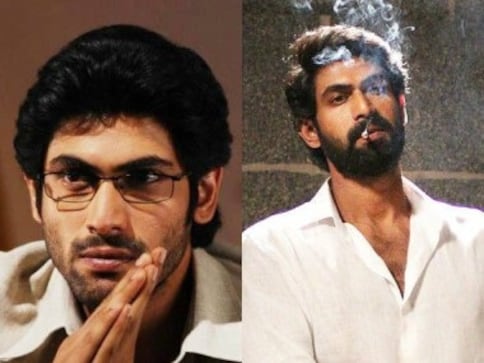 Entertainment
Rana Daggubati portrayed two very different type of characters in Sekhar Kammula's Leader and Teja's Nene Raju Nene Mantri.