Ryan Seacrest's former stylist Suzie Hardy accuses TV show host of sexual assault, claims NBC investigation was biased
The accuser alleges after enduring constant sexual aggression and harassment by Ryan Seacrest, her employment was terminated when she filed a complaint.
In an exclusive interview to Variety, Ryan Seacrest's former wardrobe stylist for E! NEWS in 2007, Suzie Hardy, has revealed the details of constant sexual abuse by Seacrest, after an internal investigation by the parent company NBC Universal dismissed her allegations citing lack of sufficient evidence.
"I didn't know how to deal with it. I really didn't. I was battling finally being in a decent financial position to breathe and be a mom, that I didn't have to be freaking out all the time, and then dealing with this infantile celebrity person who was testing me on every level and manipulating me and knew that I was in a vulnerable position," said Hardy, as reported by Variety.
Hardy claims that in 2007, she had been delighted to have landed the secure job as a single mother of a young daughter but when she reported her ordeal to the human resource executives in 2013, after enduring constant sexual aggression and harassment by Seacrest, her employment was terminated.
After a letter from Hardy's attorney last November to the cable channel demanding "a plan to address the treatment of all women at the networks and to take responsibility for the wrongful treatment of Hardy", Seacrest made the allegations public, effectively revealing Hardy's identity and said, "someone that worked as a wardrobe stylist for me nearly a decade ago at E!" and her "reckless allegations" were being investigated by E!.
The investigation by an external attorney dismissed the allegations for want of sufficient evidence although Hardy maintains that they never corroborated her story with four other witnesses by never contacting or interviewing them. "I felt like by the third interview, it was obvious the investigator was whitewashing it for Seacrest's side," said Hardy to Variety.
Entertainment
Cook County State's Attorney Kim Foxx announced the decision a day ahead of a hearing related to state charges accusing him of sexually abusing four people, three of whom were minors
Entertainment
Top artists like Sting, Bob Dylan and Shakira have in recent years sold rights to their catalogs for massive sums, but at 28, Bieber is the youngest superstar singer to do so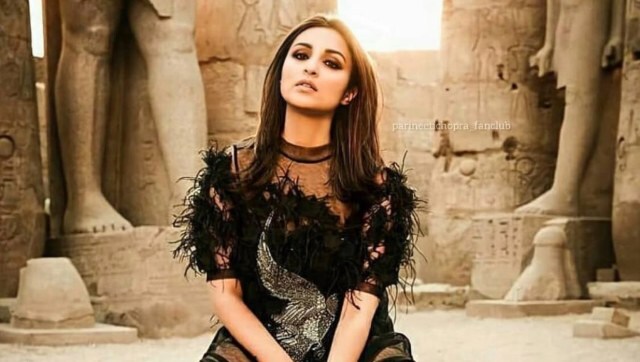 Entertainment
arineeti took to social media to share the happy news.