Rustom vs Mohenjo Daro box office: Akshay Kumar's film opens at 15 cr, Hrithik's at 10 cr
Rustom is leading, but Mohenjo Daro is not trailing too far behind after their opening day at the box office. From collections to occupancy and where each film did well, here's a report:
It was pitched as the battle royale at the box office: Akshay Kumar's Rustom and Hrithik Roshan's Mohenjo Daro going head-to-head at the box office.
When both films opened at theatres on the morning of 12 August, Friday, each went in with both strengths and weaknesses.
On the one hand, both Akshay and Hrithik were highly marketable stars — however, while Akshay has consistently delivered box office hits in the recent past, Hrithik hadn't been seen on the big screen after Bang Bang in 2014. It must be noted here that the film, a remake of Knight and Day, grossed over Rs 180 crore at the box office.
Moving on to the directors, Mohenjo Daro definitely had a bigger and more respected name in Ashutosh Gowariker; Rustom's Tinu Suresh Desai had helmed only one movie previously, and that was 1920: London. Again, Gowariker's last two films haven't done well critically, or commercially (What's Your Rashee and Khelein Hum Jee Jaan Sey).
What were the other points working in each film's favour?
For a detailed comparison of the points in Rustom and Mohenjo Daro's favour, read this story on Firstpost.
Rustom had generated a high amount of interest, because of its subject matter (the KM Nanavati vs State of Maharashtra case), Mohenjo Daro, with its historical setting, was the subject of much curiosity.
But by the time both films neared their release date, the buzz around Rustom — whether that was a consequence of the film genuinely seeming more interesting than Mohenjo Daro, or the result of a clever marketing strategy, or even the proximity to Independence Day suiting the patriotic theme of Akshay's film more — had reached fever pitch. The same could not be said of Mohenjo Daro (read the Firstpost report on it here).
So just how did this impact the opening day box office collections of both films?
Well, to put it in a sentence: Rustom is leading, but Mohenjo Daro is not trailing too far behind.
Comparable numbers of screens and occupancy:
Both Rustom and Mohenjo Daro opened in a comparable number of screens. Rustom managed to secure around 2,300 screens while Mohenjo Daro has a slightly higher number, at 2,500. But in terms of footfalls to the theatres on day one, it has evened out. Most trade sources have pegged the occupancy rates for Rustom at 45-50 percent — which is pretty good for a working day, Friday. On the other hand, Mohenjo Daro had an occupancy rate of around 35 percent, with some reports estimating it at 40 percent.
In money terms, that amounts to:
Rs 15 crore for Rustom, and around Rs 8-10 crore for Mohenjo Daro. Those are the opening collections trade experts and distributors have quotes for both films. Trade analyst and editor of KoiMoi.com Komal Nahta says Rustom has given Akshay his second highest opening at the box office after Airlift.
Where are these films doing well?
Rustom has done well in Mumbai and Delhi, however, response to the film in the South centres has been described as "lukewarm" at best. With Mohenjo Daro, it is the opposite case — it's been received better in the south than in the north territories.
Budget-talk?
Rustom was made at a budget of Rs 50 crore. So turning a profit for this Akshay film shouldn't be difficult. There are no confirmed reports about the budget for Mohenjo Daro. Filmfare estimated it around Rs 100 crore — but Ashutosh Gowariker Productions hasn't released any clarification on those figures.
Predictions:
Both Rustom and Mohenjo Daro now have three days to prove themselves at the box office, and make the most of a three-day weekend. With Saturday and Sunday (13-14 August) followed by a public holiday for Independence Day, there is going to be plenty of opportunity for audiences to flock to the theatres, and they will have two widely different films to choose from.
Trade experts have projected that by 15 August, Rustom could potentially earn around Rs 40-50 crore. For Mohenjo Daro, a lot depends on the word of mouth and reviews, with estimated earnings pitched at Rs 20-30 crore for the Hrithik Roshan-Pooja Hegde historical.
Firstpost will report back with the final numbers, as they come in. Watch this space.
In the meantime, read our reviews of Rustom and Mohenjo Daro, if you missed them.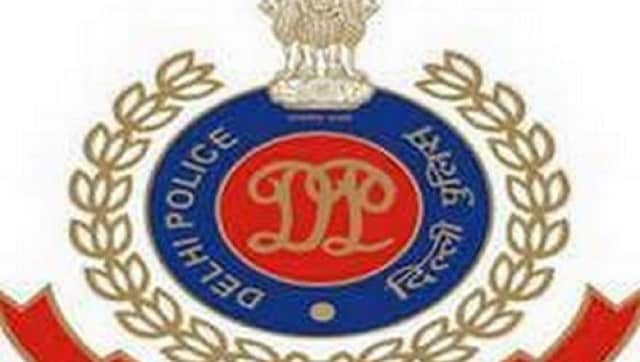 India
A criminal case has been registered at the Vasant Kunj North police station under relevant sections and the investigation is underway
Entertainment
Drug abuse is a complex issue and since Bollywood is at the centre of all the media spotlight, celebrities should behave responsibly and present a social conduct which inspire the young to be creative.
Entertainment
Koffee with Karan takes itself too seriously. And that's exactly why we don't.