'Rouge One: A Star Wars Story' trailer teases return of the greatest villain of all time, Darth Vader
"The Force is strong with this one."
Gareth Edwards' Rouge One: A Star Wars story finally got a trailer and it stars the biggest and most popular villain in the history of Star Wars: Darth Vader.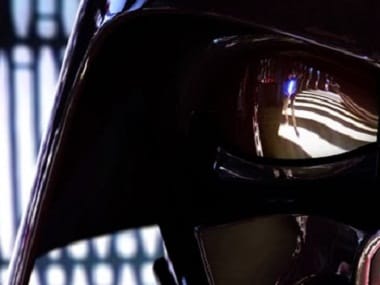 Though the clip features just a teasing glimpse of the iconic villain the audiences have had since the 2005 Revenge of the Sith, fans are really excited to see Darth Vader back in action. James Earl Jones will reprise his voice role as Darth Vader for the film.
The plot-line of the film takes place before the events of the first Star Wars film and tells us the story of a rebel group's theft of the plans to the Death Star. The timeline allows Edwards to give the film a very 70s feel like the original, right from using the familiar iconography and designs to using the same Rebel Base and Stromtroopers.
The new trailer gives more screen time to Felicity Jones's Jyn Erso, Forrest Whitacker's Saw Gerrera and also features the droid K-2SO  voiced by Alan Tudyk. The film co-stars Diego Luna, Donnie Yen and Ben Mendelsohn.
Rogue One: A Star Wars Story is set to premiere on 16 Dec 2016.
Updated Date: Aug 12, 2016 17:19:11 IST