Roman Polanski accused of molesting 10-year-old girl in 1975; director denies allegations
This is the fifth case where the Oscar-winning director Roman Polanski has been accused of sexual-assault charges on minors.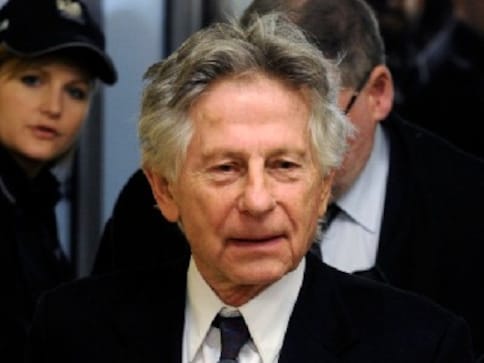 Academy Award winning director Roman Polanski is part of yet another sexual-assault controversy. The 84-year-old filmmaker has been accused of molesting a 10-year-old girl in California way back in 1975. This is the fifth incident reported against the director of The Pianist.
According to a report by The Guardian, Marianne Barnard claims that Polanski had sexually assaulted her in a beach in California during a photoshoot, where she was also asked to pose naked by him.
"At first I had the understanding I was just going to the beach with my mom. We were there for a little while by ourselves and then he was there. And she explained that this man wanted to take pictures of me in this fur coat. I thought it was to go into a magazine or something."
"At some point I realised my mom had gone. I don't know where she went and I didn't really register her leaving, but she was no longer there. Then he molested me," said Barnard.
Barnard attributes her courage to come out to the recent outrage against Hollywood mogul Harvey Weinstein over a bevy of sexual assault allegations reported by more than 50 women, including A-list actresses like Gwyneth Paltrow and Angelina Jolie etc.
"I felt terribly conflicted that I have been silent all this time and all these women are bravely coming forward and I thought to myself I can't in good conscience knowing what I know – and having gone through what I've gone through – not speak out," says Barnard.
However Polanski completely refutes these claims, and E! Online quotes him saying, "I entirely reject the unfounded allegations of Mme. Barnard, of whom I have no knowledge."
Polanski's name as a sexual crime offender first came out in public in the year 1977 when he pleaded guilty to statutory rape of 13-year-old Samantha Geimer. Later, in 2010, Charlotte Lewis, the British actress, revealed that the disgraced filmmaker had molested her in 1983.
In 2017, there were reports of a third and fourth woman coming out to report abuse at the hands of Polanski, during their youth.
Entertainment
The story will pick up after the events of the Tomb Raider video-game reboot trilogy, charting a new adventure for the globetrotting Lara Croft 25 years after her first game launched
Entertainment
Bob Odenkirk tweeted a photo of himself from the sets of Better Call Saul, indicating that he has resumed shooting on its sixth and final season.
Entertainment
Trying really hard to make every image seem cool may guarantee Gunpowder Milkshake a long Twitter afterlife through GIFs and screenshots, it does not make for particularly savvy or sophisticated cinema.