Robby Muller, Dutch cinematographer of Dancer in the Dark, Repo Man, Paris, Texas passes away aged 78
According to the Dutch publication Het Parool, Robby Muller was already suffering from vascular dementia for several years.
Robby Muller, the Dutch cinematographer who was behind '80's and '90's classics like Dancer in the Dark, Down by Law, Repo Man and Paris, Texas died on 4 July in Amsterdam, reports Variety. He was 78 and according to the Dutch publication Het Parool, was already suffering from vascular dementia for several years.
Most notable for his collaborations with filmmakers such as Lars von Trier, Alex Cox, Barbet Schroeder, Wim Wenders and Jim Jarmusch, Muller created a plethora of significant auteur films in the 1980's and 1990's.
The Netherlands Society of Cinematographers told The Hollywood Reporter, that much like the Dutch painter Johannes Vermeer, Muller "had a permanent influence on the film language overall."
Being a European, Muller's approach towards the portrayal of Los Angeles was striking in William Friedkin's To Live and Die in L.A., Schroeder's Barfly and Cox's Repo Man.
Muller had memorable collaboration with Jarmusch. They include Down by Law, Dead Man, Mystery Train and Ghost Dog: Way of the Samurai. Jarmusch tweeted a tribute for the cinematographer and said, "Without him I don't think I would know anything about filmmaking."
We have lost the remarkable, brilliant & irreplaceable Robby Müller. I love him so very much. He taught me so many things, & without him, I don't think I would know anything about filmmaking. R.I.P. my dear friend Robby #RobbyMüller

— Jim Jarmusch (@JimJarmusch) July 4, 2018
The last feature that Muller was a part of was Michael Winterbottom's 2002 24 Hour Party People that portrayed the Manchester music scene in the 1980's. He also collaborated with director Steve McQueen on an art installation, Carib's Leap, the same year.
He is survived by his wife Andrea Muller and a son.
Find latest and upcoming tech gadgets online on Tech2 Gadgets. Get technology news, gadgets reviews & ratings. Popular gadgets including laptop, tablet and mobile specifications, features, prices, comparison.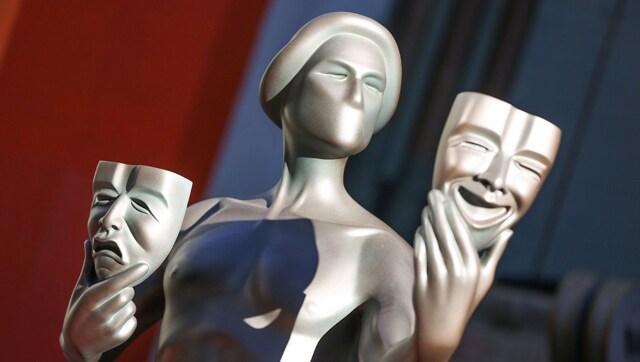 Entertainment
Nominations for the upcoming SAG Awards will be announced on 4 February.
Entertainment
In her directorial debut, Regina King adapts the Kemp Powers play One Night in Miami, which imagines the four Black icons trying to reconcile their private lives with their public spheres.
Entertainment
Sacha Baron Cohen expresses his reservations against social media, calling them the "propagators of shared lies."