'Roads garib ke baap ki nahi hain': Tone deaf Bollywood supports Salman in hit-and-run case
Celebrities who have tweeted out their opinions on twitter have stood in support of Salman
Salman Khan was sentenced to five  years in jail in the 2002 hit-and-run case on Wednesday.
The reactions to this verdict can be distinguished into two broad classifications: those who are for the "fair justice" and are glad to know that nobody is above the law and those who are disappointed with the judgment and think Salman is good man who deserves better.
It is no surprise that most of the Bollywood celebrities fall in the later category. You can call it personal loyalty or even industry loyalty, but celebrities who have tweeted out their opinion on Twitter have stood in support of Salman.
While the likes of Karan Johar, Dia Mirza and Alia Bhatt have admitted that their reactions are emotional and they extend their support to Salman's family, Abhijeet and Farah Ali Khan have tweeted to say that people shouldn't sleep on the roads.
Abhijeet has gone further to say that he was homeless for a year and still didn't resort to the streets.
Here are some tweets in Salman's support:
I can only respond emotionally just now...my thoughts and prayers are with Salman and his family today....I wish them strength....

— Karan Johar (@karanjohar) May 6, 2015
Prayers n strength 4 my friend @BeingSalmanKhan n his family. Harsh sentencing doesn't mean justice. Must appeal. Deeply saddened.

— sushmita sen (@thesushmitasen) May 6, 2015
He is the man that saved my Mothers life. That I will never forget. #SalmanKhan

— Dia Mirza (@deespeak) May 6, 2015
The Kapoors are with the Khans in their difficult time. Time is the biggest healer. God Bless!

— rishi kapoor (@chintskap) May 6, 2015
Today I wish he wasn't a superstar. Prejudice. @BeingSalmanKhan

— Pulkit Samrat (@PulkitSamrat) May 6, 2015
It hurts when your own are punished, even if they are in the wrong. We love you and are standing by you

— Alia Bhatt (@aliaa08) May 6, 2015
Terrible news. Dnt knw wht to say except tht will stand by @BeingSalmanKhan no matter what. Hes a good man and no 1 can tk tht away frm him.

— Sonakshi Sinha (@sonakshisinha) May 6, 2015
It doesn't matter what anyone or any court says he doesn't deserve this at any level...will stand by @BeingSalmanKhan no matter what...

— Arjun Kapoor (@arjunk26) May 6, 2015
Hurts to think of what could happen. We will always be with you. Hope the judge sees the beauty of a human being that Salman Khan is.

— Parineeti Chopra (@ParineetiChopra) May 6, 2015
However, going by their tweets, Farah Ali Khan and Abhijeet have clearly  gone a tad bit overboard.
The govt should be responsible for housing ppl.If no 1was sleeping on d road in any other country Salman wuld not have driven over anybody.

— Farah Khan (@FarahKhanAli) May 6, 2015
Kutta rd pe soyega kutte ki maut marega, roads garib ke baap ki nahi hai I ws homles an year nvr slept on rd @BeingSalmanKhan @sonakshisinha

— abhijeet (@abhijeetsinger) May 6, 2015
Suicide is crime so is sleeping on footpath..80% homeles film ppl strugld achievd stardom but never slept on footpath @BeingSalmanKhan

— abhijeet (@abhijeetsinger) May 6, 2015
Mumbai ke road Aur footpath pe sone ka shauk hai ?? Y not at your village no vehicles to kill u.. Support @BeingSalmanKhan @sonakshisinha

— abhijeet (@abhijeetsinger) May 6, 2015
Come out fraternity, support @BeingSalmanKhan boldly not hypocriticly Roads footpath r not meant 4 sleeping, not driver's or alcohol's fault

— abhijeet (@abhijeetsinger) May 6, 2015
Roads are meant for cars and dogs not for people sleeping on them.. @BeingSalmanKhan is not at fault at all..@arbaazSkhan @sonakshisinha

— abhijeet (@abhijeetsinger) May 6, 2015
Find latest and upcoming tech gadgets online on Tech2 Gadgets. Get technology news, gadgets reviews & ratings. Popular gadgets including laptop, tablet and mobile specifications, features, prices, comparison.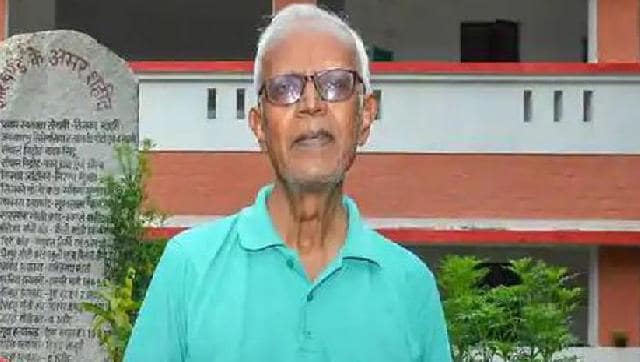 India
Swamy, arrested in the alleged Elgar Parishad-Maoist links case, also filed a bail plea in the special NIA court, citing health issues, including Parkinson's disease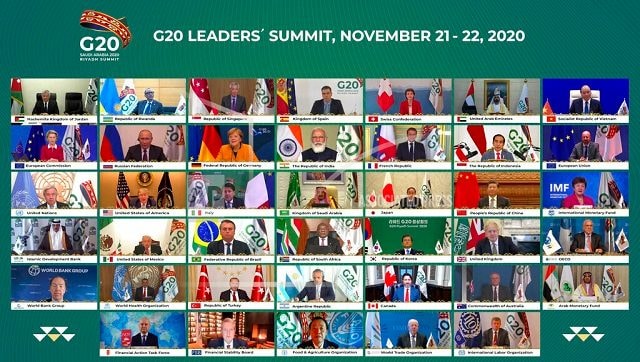 World
While G-20 countries have contributed billions of dollars toward developing a vaccine for the virus, they have also mostly focused on securing their own vaccine supplies
India
Lashing out at the AAP chief, Tiwari said that permission was granted for serving alcohol in Delhi but Chhath Puja was not allowed even with the COVID-19 guidelines in place