Riya Sen's hush-hush wedding; Ashmit Patel's romantic proposal: Social Media Stalkers' Guide
Sridevi's starry birthday bash, Ashmit Patel proposes in Spain, Dharmendra makes Twitter debut and more
What's more fun than passing off stalking celebrities on social media as work?
Very little, right?
And so, we scanned the Instagram and Twitter accounts of celebs from India and abroad, to bring to you weekly updates from the interwebz. Who tweeted to whom? Who re-posted last night's party pics? Who went on a rant about what. Whatever it is, don't worry, we've got you covered.
We stalk, you read. Deal?
Riya Sen's hush-hush wedding to Shivam Tiwari
Reports of Riya Sen's engagement to longtime beau Shivam Tiwari resurfaced a few days ago. Now, the couple have performed a hush-hush wedding, reportedly in Pune. Her sister Raima Sen posted a picture of Riya and Shivam's traditional Bengali wedding, with mother and veteran actress Moon Moon Sen in the background.
Sridevi's star-studded birthday bash
Sridevi took to Instagram to share a picture of her birthday bash with the who's who of Bollywood in attendance. Rekha, Karan Johar, Aishwarya Rai Bachchan, Rani Mukerji, Vidya Balan, Shabana Azmi, and Manish Malhotra were some of the people seen in the photograph that was shared. Sridevi also thanked Malhotra for making her feel "so special" and hosting the do. Ashmit Patel proposes to Maheck Chahal
Actor Ashmit Patel recently broke the news of his engagement on his social media profile by putting up an 'awww'-inducing photograph where we can see him down on one knee as he proposes to his fellow former Bigg Boss contestant Maheck Chahal while the couple vacationed in Marbella, Spain. Chahal too shared a picture on Instagram with the caption "He stole my heart, so I'm going to steal his last name. I said YES!" as fans of the couple forwarded their best wishes to them. Dharmendra makes Twitter debut
Me and Bob eventually succeeded in getting dad here.. Welcome Dad!! https://t.co/v42oZb42ij — Sunny Deol (@iamsunnydeol) August 17, 2017
Your love has encouraged me to come more close to you ... so here is me from the sets of YPD Phir se... #newbeginnings #shootmode #hyderabad pic.twitter.com/nWGP1dJW0w — Dharmendra Deol (@aapkadharam) August 17, 2017
Veteran actor Dharmendra finally made his Twitter debut, with his son Sunny Deol announcing his father's arrival on the social media portal via a tweet of his own. The actor credited brother Bobby Deol and himself for getting Dharmendra to finally join Twitter. Dharmendra's first tweet from his (not yet verified) account was a couple of pictures from the sets of Yamla Pagla Deewana Phir Se. The actor said it was the love from his fans that encouraged him to "come more close" to them. Rannvijay Singh's little bundle of joy
Popular reality show host, Rannvijay Singh recently shared an image of his daughter Kainaat and her chachus (father's brothers) back when the infant was only a day old. The (then) new daddy is seen sporting the most beatific smile on his face as Kainaat takes up the center of the frame. Madhuri Dixit confirms show based on her life
Madhuri Dixit Nene took to Instagram to confirm her upcoming US show with ABC and Mark Gordon productions. She also wrote that she missed her fans. All this news was shared with a picture in which the actor is looking flawless as usual.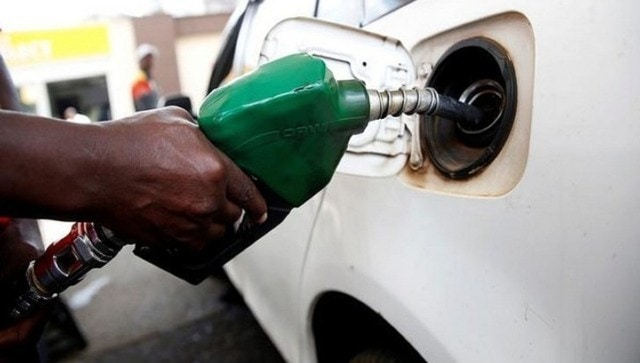 Business
Petrol and diesel price today: In Delhi, petrol prices remained at Rs 101.84 a litre while the rate of diesel was at Rs 89.87. Check latest rates in your city. Latest Petrol and diesel prices at Firstpost.com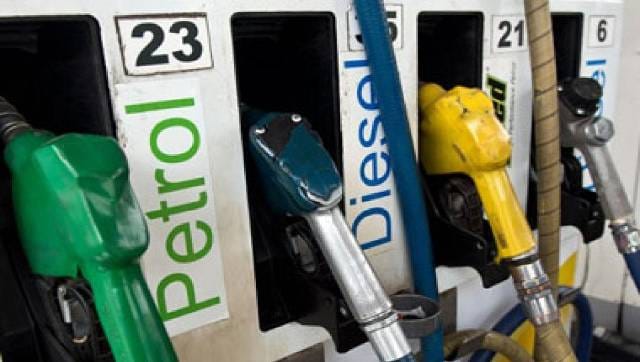 India
Petrol and diesel prices remain unchanged today: In Mumbai, petrol can be bought at Rs 107.54 per litre and diesel at Rs 97.45 for one litre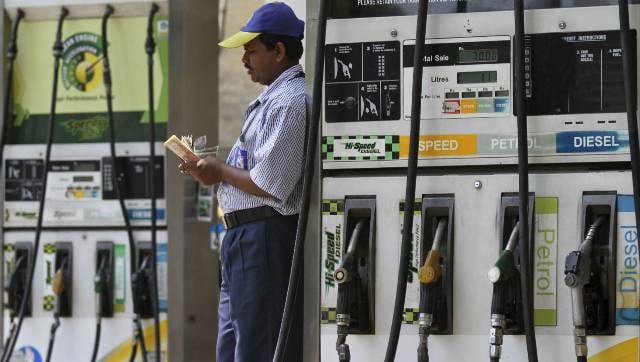 India
Petrol Diesel price today: In Delhi, petrol prices were up 35 paise on Thursday to reach Rs 101.54 a litre while the rate of diesel was at Rs 89.87. Prices remained unchanged on Friday