Ritesh Batra on his next, The Sense of an Ending: 'Curious to see how the film is received in India'
Ritesh Batra says that there is an emotional quotient that is common to both his last film, The Lunchbox, and his upcoming film, The Sense of an Ending.
The unparalleled critical and commercial response to The Lunchbox, and probably its global success, opened the doors of director Ritesh Batra to two English language films - The Sense of an Ending and Our Souls At Night.
It may be recalled that The Lunchbox, starring Irrfan Khan, Nimrat Kaur and Nawazuddin Siddique, was nominated at the BAFTA, won the Viewers' Choice Award at the 2014 Cannes Festival and was one of the highest earning foreign films in the U.S. in 2014.
Batra's next, adapted from Julian Barnes' 2011 Booker prize-winning novel, The Sense of an Ending, a subtle romantic mystery, stars Jim Broadbent as Tony Webster, the recluse who is forced to revisit his past only to find things turning murky.
Batra does not exactly know how this prestigious project fell into his lap but he had loved Barnes' novel and knew that a script by Nick Payne was in progress. Then, one fine day he got a call and negotiations began, leading to him getting an offer to direct it. That was in early 2015. He moved to London in May and the shooting of the film began some time in September.
"I had read the novel back in 2011 and had always loved it. After I made The Lunchbox, I looked into it. I wanted to do my own writing but it was already adapted by the BBC, someone was working on it. I forgot about it. And after a year or so, it came as an offer for me to direct. I was very honoured," says Batra.
"I had loved the book but I also loved what the screenwriter Nick had done with it, he had done lot of inventive things. It was a true adaptation of the novel. So it really interested me. It was telling story through relationships. I met him and realised that it would be a great collaboration. It was a close collaboration. Nick and I worked together on the script for about three months," Batra recalls.
"The challenge wasn't directing a foreign film or working with talents like Broadbent and Charlotte Rampling. The challenge was directing someone else's script, which I hadn't done before. I had worked on my own scripts. It's much harder than working on your own original script. It's a unique experience separating the writer in you from the director. It was a very interesting process but very different from The Lunchbox, of course, because it was an adaptation," he says.
"There was also a huge responsibility involved in adapting a great novel to screen, dealing with someone else's characters. How far can you move away yet retain the essence of the novel? It requires a lot of work. We met, we read it aloud to each other which is a very useful process. After that, when the actors started coming on board, it always kept changing. Through prep and shoots, movies are crafted on the editing table and that is where we made lot of changes. It is a very delicate movie to get right, especially the balance between the past and the present," says Batra.
What really interests him is telling stories of ordinary people. That is what attracted him to The Sense of an Ending as well. The Lunchbox touched upon urban loneliness and The Sense of an Ending is likely to have a similar emotional appeal.  "It is the story of a very ordinary person but there is so much in his life that it makes for great literature. You guys will have to watch and tell me. Maybe there is some similarity in the emotional quotient between The Lunchbox and The Sense of an Ending. But just that. Unlike The Lunchbox, The Sense of an Ending is set across two time periods. It is set in the 1960s and the present day which makes the movie very interesting," he says.
"The entire book is in first person, that is in the eyes of the protagonist, Tony Webster, a retired man is talking to the reader. Movies have to be told through relationships, so that was really the task: creating and fleshing out the relationships in the book to tell the same story that Julian did but in a different medium. It was a challenging book to adapt but Julian gave us a lot of freedom. He always told us to go ahead and betray him. He gave us the license to do that, but I had to stay true to his book in many ways," reveals Batra.
Batra had enjoyed directing Irrfan, Nawaz and Nimrat in his debut film, but directing the actors of The Sense of an Ending was a more unique experience as he was shooting with a humongous crew of nearly 300 people on set. "It was interesting especially because of the breadth of actors. We worked with lot of actors, the entire gamut of actors. Rampling and Broadbent have such wide and varied careers. Then there were young and amazing actors like Michelle Dockery. There are lot of parts in the movie and it was a big casting puzzle. They were actors from theatre, films, actors who were never been in movies. Interacting with each one of them was very different."
But he admits he did not feel a great difference between directing Broadbent from an Irrfan or Nawaz and Rampling from a Nimrat. "Actors are similar everywhere and as involved in their work," says Batra, who participated in the casting process after the first draft of the script. "Jim came on board first, followed by Charlotte. Some were natural choices for their parts, for instance Emily Mortimer. Then we had a host of young actors who have never been in movies before. They had to fit in to play the younger versions in the Sixties. It took us the longest time to cast the younger actors."
Ritesh has not found the time to catch up with movies back home but he has been in touch with The Lunchbox actors in the midst of shooting and editing. "I have not seen any movie anywhere. I got so involved in my work as The Sense of an Ending has to feel like a very British and English movie just like the novel. I was very engrossed in making sure that it feels very true to that world. So I had to get to know the world which is not my world. The same goes with this American movie, Our Souls at Night. But yes, I have been in touch with Irrfan," says Batra.
It was extremely exciting for him to direct iconic actors like Robert Redford and Jane Fonda for Our Souls at Night, which is based on Kent Haruf's novel about a pair of widowed neighbours who share a connection. The material struck a chord for Batra, who explains, "When I was growing up, I shared my room with my granddad. I got to see his last days of life in that room."
The Our Souls at Night shoot just wrapped in Colorado and though he still has to oversee post-production in New York, Batra hopes to write and direct a script of his own next.
Interestingly, The Lunchbox still remains in the minds of people. "Yes, that is very strange. When I was shooting in Colarado a few months ago, it was in a small town with just about 4,000 inhabitants. People there had seen The Lunchbox. The movie has really traveled a lot which is nice to know. Perhaps there was an emotional connect or it is the character study which generated interest," says Batra. "But at present I am curious to see how The Sense of an Ending is received in India."
The film will hit the screens on 7 April.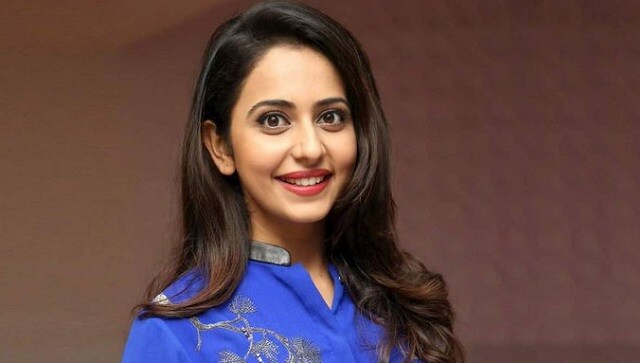 Entertainment
Rakul Preet Singh appeared before the Enforcement Directorate in Hyderabad as a witness related to the 2017 drug scam
Entertainment
Directed by Navot Papushado, Gunpowder Milkshake will be released in the country by PVR Pictures.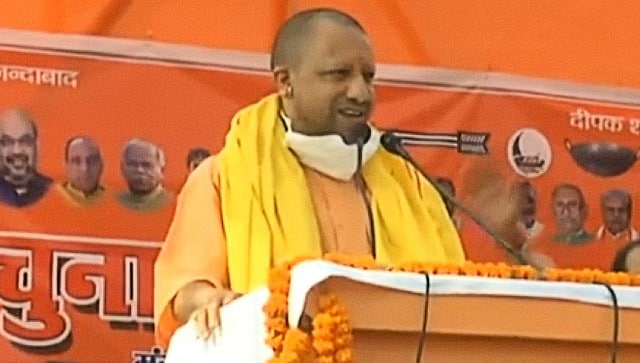 Entertainment
The seers alleged that Bollywood artistes consume alcohol, eat meat and involve in immoral activities due to which they can never represent pious characters of the Ramayana.