Rise review: Even Vikrant Massey can't save this adventure-less road trip series
Rise, Vikrant Massey's four- part web series made by Ultra Shorts Films, keeps repeating cheesy dialogues to drill into us a moral science message of rising and falling.
There is only so much that an actor like Vikrant Massey can do. He can wear black leather jackets, ride a swanky Ducati Scrambler 800 cc black and yellow sports bike; look cool enough for Instagram pictures on Gangtok highways; give long, pensive expressions while his co-actors ramble away; deliver boring monologues with variation; and then add doses of overacting when his scenes end up depending totally on him, as if he was the Aamir Khan of the web series world.
Those unfamiliar to Massey, may have seen him in TV serial Baalika Vadhu and films  like Dil Dadhakne Do, A Death in the Gunj and Lipstick Under My Burkha.
Much as he tries, Massey cannot spin Khan's magic into this lackluster, adventure-less road trip series with a name that has the imagination of a Madhur Bhandarkar film. Called Rise, the four- part web series made by Ultra Shorts Films, keeps repeating dialogues to drill a moral science message of rising after falling in life.
If a road trip on a sexy motorbike looks anything like it does in Rise, it's a dusty road to boring hell.
The only salvaging path for me is to transfer some of the torture and share these lines:
"…maayne woh nahin ki hum kitni baar girein, maayne woh hai ki hum kitni baar gir ke khade hue…."
"You lose the fight when you refuse to rise."
"The road has answers to everything."
"Sapne bade nahin hote,use poora karne ki zid badi honi chahiye."
So we have Massey's Shrey learning these life lessons from his dad and a middle aged stranger, who he calls Uncle (Atul Srivastava). What could have been a decent, road trip drama over two episodes, gets stretched by boring miles across four cities of Pune, Mumbai, Kolkata and Gangtok.
Besides, what's the point of sitting through a road trip series that does not have a single, pretty shot of the landscapes? All you do is watch repetitive conversations which tell you how Shrey feels when he buys his dream bike and loses his job on the same day. Before the lengthy conversations, come lengthier narrative voice overs which imparts philosophies on life, dreams, and all of those lovely things.
Shrey's one and only dream was to ride a cool bike like the Ducati. Finding himself jobless all of a sudden (he is fired by some bad co-actors given too many office scenes), he drowns himself in "chilled beer". Once done with endless whining, Shrey's father gives him a long pep talk about falling and rising: "yaad hai bachpan mein tumhe ek bicycle lekar di thee.." — you guys know what follows next. Clearly the makers don't, because what we see next is a preachy papa for an entire episode, with poor Massey maintaining a straight face while saying things like, "yeh bicycle aaj kaise yaad aayi?" Double Groan.
An entire episode later, Papa ji is replaced by Uncle ji who piggy backs with a bunch of brand new, striped kachchas and shares funny jokes on potatoes and farting. Uncle ji happens to have a filmy keeda of re-enacting scenes from movies like Dhoom. His five minute gyaan is spread over two episodes until he decides, thankfully, to park himself in Kolkata.
Beyond this, we see some solo shots of Shrey riding across a Gangtok bridge and wonder how a beautiful place like that can end up looking so ordinary. (Gasp)
Perhaps, there is a life lesson in Vikrant Massey's web series Rise. Something about seeking the beauty in the ordinary. I would elaborate but I was distracted by the averageness of it all.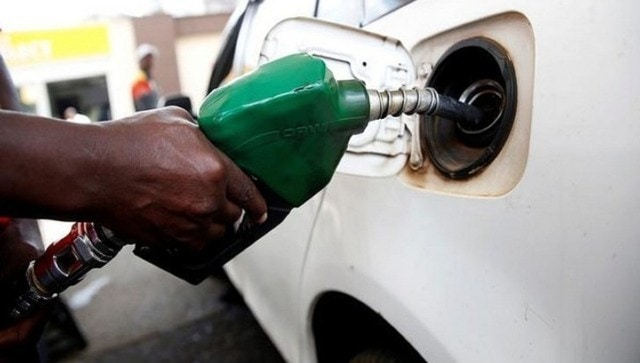 Business
Petrol and diesel price today: In Delhi, petrol prices remained at Rs 101.84 a litre while the rate of diesel was at Rs 89.87. Check latest rates in your city. Latest Petrol and diesel prices at Firstpost.com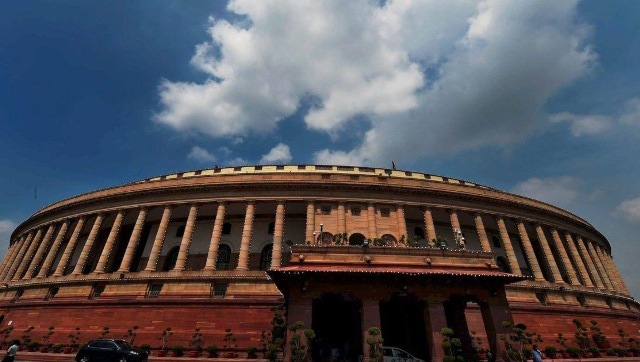 Politics
Monsoon Session of Parliament LATEST News Updates: The prime minister, while introducing ministers in the Rajya Sabha, said, Watch LIVE News, Latest Updates, Live blog, Highlights and Live coverage online at firstpost.com
Politics
Modi said the government is fully prepared to give the answers that the people of the country want and that he hoped that the Monsoon Session is productive and dedicated to meaningful discussion