George Michael dead at 53: A playlist in memory of the British pop superstar
Pop superstar George Michael's death over the Christmas holidays caps one of the most tragic years in memory for the music world which mourned a steady stream of top names.
Pop superstar George Michael's death over the Christmas holidays caps one of the most tragic years in memory for the music world which mourned a steady stream of top names.
Michael, who rose to fame with the band Wham! and sold more than 100 million albums in his career, died aged 53, his publicist said on Sunday.
Michael was best known for his 1980s hits Last Christmas, Freedom, Careless Whisper and Wake Me Up Before You Go-Go but his career spanned more than three decades.
We here at Firstpost compiled a playlist of some of Michael's most beloved songs in his memory.
Jesus to a Child
One of his more melancholic songs, Jesus to a Child was George Michael's tribute to his Brazilian lover who died of AIDS. The song released in 1996, two years before Michael officially came out as gay. Having discovered this song much after I had heard and saw Outside, I was quite surprised that both were by the same artist. Michael wrote this song in under an hour, it's said. The restrained music it plays to, with a hint of Spanish guitar, makes it quite timeless.
— Nimish Sawant
Somebody To Love (Freddie Mercury Tribute Concert) — Queen & George Micheal
This, it could be argued, is also cheating. A version of Queen's Somebody to Love with George Michael (yay!) and without Freddie Mercury (booo), however, can only be amazing.
And amazing it is. There's no doubt about Michael's vocal prowess, and with a song like this, you get reminded of his more powerful, high-octane ballads like Freedom. He brings his usual sense of swag to this song, and for a moment, if you shut your eyes, you can't tell that this is a tribute. It could as well have been a collaboration. Freddie would be happy.
So if you're mourning George Michael's loss (and still miss Freddie) — this is a great version to listen to on loop today.
— Swetha Ramakrishnan
Roxanne
Originally by The Police, this song is a jazz interpretation of the song by George Michael in his album Songs from the Last Century. This live version of from his 2014 tour Symphonica is exquisitely smooth — the arrangement has a viscous honey-like quality to it.
— Vishnupriya Bhandaram
Last Christmas
For some idiots, the irony of George Michael's death coming on Christmas Day would be too good to resist, as they choke on leftover eggnog to make Last Christmas references.
But not us classy folks, we will just use it as part of a playlist compilation.
Last Christmas is a weepy, cloyingly sweet tale of lost love and friendship. And everybody who aspires to become a professional singer is contractually obliged to cover this song. But the original, which features an iconic music video showing a Christmas weekend holiday at a skiing resorts and two friends who pine after the same girl, is still the best. It's got all the high pitched notes and melancholic themes (and hairspray, so much hairspray) that made George Michael and Wham! so popular.
— Aashray Hariharan
Freedom! '90
It is quite annoying to see all the obituaries of George Michael try to address the so-called 'elephant in the room' about George being a 'controversial celebrity'. Let's call a spade a spade, the media as well as the people of the 90's believed that George was an attention seeker and that he setting a bad example for his fans. But in reality, George truly was ahead of his time.
With this album Listen Without Prejudice, George finally came out to his fans, literally and figuratively, and he didn't care about how people perceived it. The lyrics of this song pretty much reflect his anger towards the closed-mindedness of the industry and society itself.
Only George could, at that time, get away with having supermodels in the video instead of himself and still produce a chart topper. Even the use of the models could be read as his bold statement about societies vacuous expectations about perfection. So let's focus on George's contribution to the music of the 80's and 90's rather than his 'sensational' history about his sexuality, drug use and so on. He deserves better.
— Siddhi Desai
Faith — Limp Bizkit
This, it could be argued, is cheating. Putting a cover in this list on the day of Michael's passing, that is.
Nevertheless, here's the original in case you were wondering.
And while Limp Bizkit took the jaunty playfulness of the original to stratospheric levels (see DJ Lethal's wicky-wicky-wickying in the final quarter of the track), the credit for writing this song obviously lies with Michael. The track is all the more groundbreaking for the fact that Faith saw hip hop and metal (the fans of which aren't always the most open-minded) aficionados put aside homophobia and warmly embrace a track written by a homosexual performer.
— Karan Pradhan
Wake Me Up Before You Go-Go
As we play Faith, Jesus to a Child, Last Christmas and Careless Whisper (yes, even Careless Whisper) on loop and curse 2016 for taking far too many artists, perhaps the best song to listen to right now is Wham!'s Wake Me Up Before You Go-Go.
The techno-disco-pop number will automatically make you feel a little better after the news of George Michael's death broke on Christmas Day, and make you think of the younger, wilder George Michael in his bright hair, funky tees, all-white outfit, yellow mittens and ear loops as soon the first 'Jitterbug' plays. Let's play this song (and maybe dance to it like we all have done at the fag end of parties) to remember the life of an iconic artist, who made popular music and sometimes not-so-popular statements.
Here's a line from the foot-tapping song that best sums up its impact–
You get the gray skies outta my way,
You make the sun shine brighter than Doris Day
Turn a mere spark into a flame,
My beats per minute never been the same.
Go well, George Michael
— Zenia D'cunha
With inputs from agencies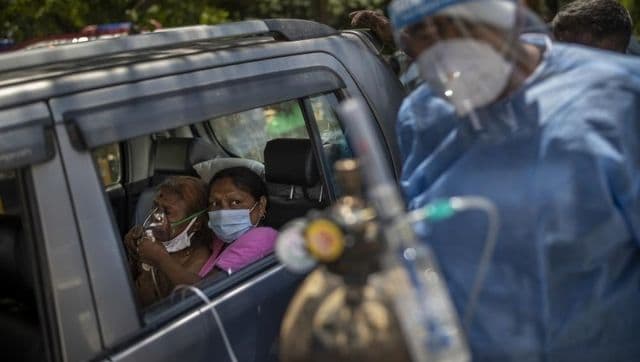 India
The systemic lapses that exacerbated the scale of the second COVID-19 wave would arguably not have happened in a country with a freer media that was doing the job it is meant to do.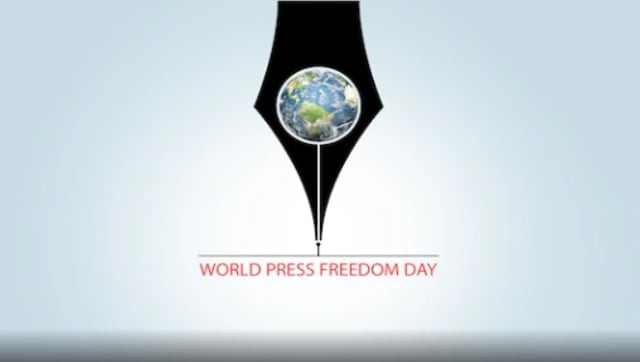 India
The day aims to acknowledge the struggles faced by the people in the media and is a reminder to governments to respect press freedom