Richa Chadda vows to never do supporting roles after 'Sarbjit': Here's why
Richa Chadda mentions how her role was significantly chopped off from Sarbjit.
The reigning face during the Sarbjit promotions was that of Aishwarya Rai. For the naturally curious ones (like this writer), this was a signal of sorts.
Where was Randeep Hooda, apart from the one-off retweet about the film? And where was Richa Chadda, beyond her overshadowed Cannes appearance?
Chadda answers these questions in an interview with DNA.
Right off the bat, she mentions how her role was significantly chopped off from Sarbjit. She mentions how a lot of her scenes were taken off from the final edit of the film, and that left her remaining scenes with no context at all.
"It's not about the length of the role. It's just that one works so hard on a film. It's heartbreaking when some of your best scenes get sacrificed on the editing table," said Chadda to DNA.
She further mentioned that she doesn't feel singled out, as Randeep Hooda, Ankur Bhatia (who plays Aishwarya's husband) and Aishwarya herself would have felt the burns of crucial scenes being edited out.
In an earlier interview with IANS, Chadda mentioned that the reason she wasn't a part of the promotions of Sarbjit because she was busy shooting for David Womark's Indo-American production titled Love Sonia.
"I'm really happy with the response Sarbjit is getting. I wish I could be with the team, however my commitment to the film too was important and thus I tried my best to shuffle," Richa said in a statement.
However, in her interview with DNA, Chadha has vowed never to as a supporting actor again. Ouch.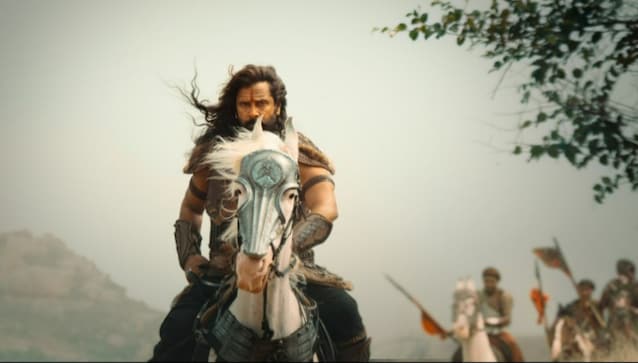 Entertainment
Ponniyin Selvan 1 is a brilliant experience that doesn't chase the same high as other recent commercial films did. The spectacle lies in the setting and the story of the film that unravels beautifully.
Entertainment
Ponniyin Selvan, at first, feels like it was shot in the same terrain as Ratnam's other Vikram and Aishwarya Rai Bachchan starrer, Raavanan (2010). There's water everywhere – and unrest, too.
Entertainment
Directed by Mani Ratnam, Ponniyin Selvan 1 is a period drama film which released on Friday, 30 September 2022.