Richa Chadha on Love Sonia: Some roles get to you no matter how hard you try to detach yourself
In Tabrez Noorani's Love Sonia, Richa Chadha plays a brothel-owner and after playing the part she had to seek professional help to resume her normal life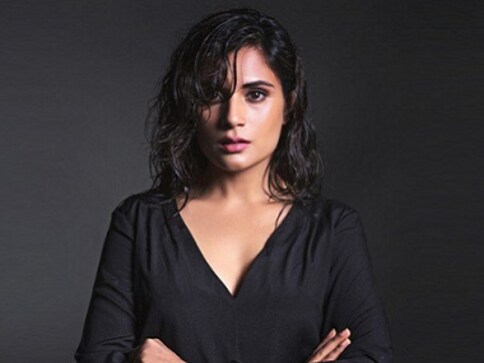 Richa Chadha is known for her powerful roles and has her niche in both mainstream and indie cinema. Although she's fearless and speaks her mind, at the same time, she comes across as calm, patient and laid-back person.
In her latest release, Tabrez Noorani's Love Sonia, Richa plays a brothel-owner and after playing the part she had to seek professional help to resume her normal life. Next, Richa will be seen playing the 90s South Indian icon and adult star Shakeela Khan in her biopic, and soon after, she will be back reprising her role of Zarina Malik in Amazon Prime's original web series, Inside Edge 2. Excerpts from an interview:
What was your research like on Love Sonia?
I normally like to research for every role. Since this film is more realistic, the research was a bit different. Here I met actual sex workers in Mumbai and saw their living conditions. My character is a mix of real stories of two or three such women. Their lifestyles are awful. They wake up around 4 pm-5pm despite working the whole night to send their children to school. They go through a lot of hardships, suffer from diseases, get addicted to drugs. They live in such terrible conditions. The stories we have portrayed are real.
Tabrez Noorani's research was extensive. Rajkummar Rao's character in the film is modeled on him, for Tabrez actually did all the things Rajkummar does as a social activist in the movie. The girls' back stories were very upsetting. One girl was rescued but could never find her way home as she only knew it was located after a turn from next to a peepal tree; she never knew her village's name!
Another 12-year-old was sold by her 16-year-old male cousin who told her people that he had sent her to a good school. He just wanted money to buy a bike! And here we talk about Raksha Bandhan. I spoke to almost 200 girls, and not one was in the profession by choice. All this was traumatic for me.
These girls were caged, tortured, kept hungry till they agreed to do what they were told. Their babies would sometimes be kept under a bed on which they were with a customer. And some serviced 30 to 40 customers in a day.
You had to take therapy to get out of your character. How did that happen?
Yes, such roles do get to you. It can get traumatic how much ever you try that it doesn't, or else we do superficial acting like others. I am not a star-kid, I have to work very hard whether it is Gangs Of Wasseypur, Fukrey, Masaan or Love Sonia. After doing films like Love Sonia, when I go home I watch Romedy Now, Comedy Circus and other lighthearted shows to unwind.
Your film does not offer a solution. Do you suggest anything?
Look, we all are equally guilty. We cannot just point fingers at those who sell the girls in their family, those who bring them here, the brothel people, the corrupt officers, the clients…everyone shares the blame. It's in the way we look at a girl. Even when a nun is raped, we blame the woman.
The laws for rape are tough and despite that women are assaulted. This violence against women doesn't seem to end, especially trafficking trade is extremely traumatic and painful. The problem is that our political parties keep pointing fingers at each other, saying your government and my government, but who should be held responsible for so many people, including children suffering? We keep playing these political scores.
Is there any character that has subconsciously stayed with you?
This particular character of Love Sonia...let me put it this way. If you offer me a role in Batman I will opt for The Joker. Here too, I think that my character has the most interesting arc. The transformation is very different and quite beautiful. Switching on and switching off is important because if we get into the skin of such characters through method acting, things become difficult. I am playing a sex worker so how do I engage in method acting? Or if I am playing a murderer? But this film was the most traumatic, psychologically. I would get nightmares all the time. And finally, yes, I had to take therapy lessons after the film was complete but I didn't go into depression.
How were you cast in this film?
Tabrez watched me in Masaan and then saw me somewhere and was struck by the difference between the character and me.
You are now doing the biopic of the South star Shakeela Khan. How do you see the role?
The film's shoot is still on. I have greater responsibility since it is a biopic and the character is alive unlike The Dirty Picture which was made after Silk Smitha's death. This film is based in the 90s as Shakeela's stardom was at its peak then. There's a lot of buzz for this film and it could become a bit controversial.
How was your interaction with Shakeela since she also visited you and the team on sets?
She is a very honest woman, an elder sister or a mother was how she came across to me. She is such a carefree woman. She told me to live fearlessly and not get scared of anyone. She has taken care of her entire family. Her personal life and professional setbacks, working in the male dominated industry in South, the impact of that is the film's story. She came on the sets twice. I was wearing green lenses, she saw that and said that she used to wear sterling grey lenses and the next day the production manager got me sterling grey contacts and I asked her, 'Are you happy now?' and she said 'Yes' (laughs out loud).
India
The complaint that is filed with the Juhu Police Station, condemns the actor's tweet as a 'criminal act' and further calls for an FIR to be registered against her
India
Issuing an apology, Richa Chadha said that her intention was not to offend or hurt anyone. She even talked about her family connection with the Army
Entertainment
On the other hand, the Raanjhanaa actress supported Richa and wrote, "Richa Chadha strength and love to you!" and ended with a blue heart emoticon.