Richa Chadha on her first production, next web series based on IPL and writing a book
Besides penning a book and setting up a business for the creative fraternity, Richa Chadha has gone behind the camera to produce a Punjabi short film Khoon Aali Chithi.
With critically acclaimed films like Gangs of Wasseypur and Masaan among others, Richa Chadda, with her unconventional career choices and impressive acting skills, has definitely created a niche for herself in Bollywood.
Besides penning a book and setting up a business for the creative fraternity, the actress has gone behind the camera to produce a Punjabi short film Khoon Aali Chithi.
Also read: Khoon Aali Chithi trailer: Richa Chadha's short film offers grim look at '90s Punjab
The film which was premiered at the Indian Film Festival in Melbourne, explores an innocent love story set against the backdrop of the turmoil in Punjab in the early 90s, which ends in tragic circumstances.
On turning producer, Richa says that it has made her look at her acting profession in a different light:
"It is a different feeling when you are on the other side of the camera. You understand the value of money. I have started looking at things from a different perspective. During the making of the film, I felt that actors can be very trivial in the larger scheme of things. I was at times left wondering that why give a vanity van, make-up artist and spot boy to an actor."
Talking about the film's subject, she says, "I was born in Punjab, my dad is a Punjabi and I personally feel that the state has been through a lot if you look at the history of India. It was the first state to get invaded. It has suffered since independence, whether it was partition, the Suba movement in the 70s, the Separatist movement in the late 80s, Operation Blue Star and how that continued till the early 90s. Even now the state is suffering because of drugs menace. My film is the love story of a teenager."
Not just film production, Richa has plans of setting up her own business later this year which is currently in the research phase.
However, the actress is tight-lipped about the project:
"It is a business for creative people. Logos and trade-marking has been done, but I can't reveal much at this point of time," says Richa, adding, "Acting is something I don't work very hard on, I feel it is a natural gift that I have. I work hard on other things like writing. I am also learning music, my brother is a musician. I feel if we have brains we must use it."
She continues, "This is the time when we need more female business persons, female business leaders and female producers. Women who have financial power, women who are not getting married because they think if there is husband, money will be pumped in...I want to break these myths and stereotypes. I want to inspire women, I want to be that kind of role model and not somebody who's just modelling and selling products and beckoning people with, 'Hey, Look at my shoes'. Ya, you can look at my shoes, My shoes will always look great. But look at the other things I am doing. I want to inspire people, I want to tell women that you can multi-task, all you have to do is budget your time correctly."
Richa Chadha is looking forward to the release of her next big project, Love Sonia in which she plays an integral part.
Inspired by real life events, Tabrez Noorani-directed  film is the story of a young girl's journey through the world of international sex trafficking and also has Manoj Bajpayee, Rajkummar Rao,  Freida Pinto, Demi Moore, Adil Hussain and Sunny Pawar in significant roles.
"I am very much invested in the project. I can't reveal much about my role but I can only say that the film is on human sex trafficking and when I took up the cause last year I actually drew inspiration from this film," says the actress, who is also excited about Fukrey Returns and a 'Video on Demand' that she is doing for Amazon.
She plays the role of an actress for the first time in 'Video on Demand' for Amazon, and it has her excited.
Earlier called Power Play, the show is now renamed as Inside Edge. Produced by Farhan Akhtar and Ritesh Sidhwani, it also has Vivek Oberoi and Angad Bedi in its cast with cricket as the backdrop.
"I play an actress who owns a cricket team. Writing and direction is good, I didn't feel I was reading a script for a Hindi show. We are not able to relate to the TV soaps aired these days. But I don't just want to watch American shows, I want to watch Indian series as well," says Richa.
Denying reports that the show is inspired from Preity Zinta's life, she says, "There will be an obvious comparison with Preity Zinta who owns a cricket team but there is also Shilpa Shetty. IPL in general has gotten glamourised, but I can personally assure you that it has got nothing to do with Preity's life, her struggles for IPL or movies."
Richa's foray into mainstream cinema has been as a supporting character in Goliyon Ki Rasleela Ram-Leela (2013) followed by Sarbjit (2016), and now she is hoping that Pooja Bhatt's Cabaret soon sees the light of day.
"Cabaret is a way of telling people that I have no aversion towards commercial cinema. Sadly, the film has been pushed due to some disagreement between Pooja Bhatt and Bhushan Kumar. Cabaret is different, something out of my comfort zone," says Richa, who feels that the industry is responsible for categorising films.
"It is the industry that slots, saying, 'Oh this is an off-beat actor, this is a parallel film', and I don't like that. We want to progress beyond that if we want to grow as an industry. It pisses me, it embarrasses me.  But it doesn't affect me or my film career."
This brings us to the big nepotism debate that led to the battle of words between Karan Johar and Kangana Ranaut. Richa Chadha had spoken about the issue two years back.
"I respect both the point of views but I don't accuse Karan Johar as I know his close circle which includes people who are not from within the business. So it is not fair to point fingers at Karan and say that this is all because of him," she says, adding, "But my problem is, before somebody even proves their merit, they are on magazine covers, there are elaborate photo shoots with them, the press has separate columns called star kids. In a way media is promoting nepotism. Media is creating that culture. Nobody can become a star without the support of the media. So why put the responsibility of belling the cat on the actors?"
Richa, who was in news some time back, for her struggle with an eating disorder and body-shaming, will now take a break for few months to complete writing a book on her experiences.
She says, "The book is anecdotal and experiential. I will take two to three months off to write the book as I have to deliver it on time and get back to films post June," says Richa.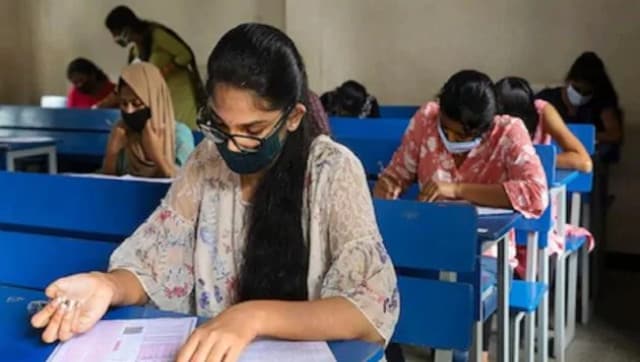 India
State education minister said 3,08,000 students had been enrolled in Class 12 in government, aided and private schools under the PSEB in the 2020-21 academic session
India
This is the second time that Badal has been summoned in the case. He was interrogated by the previous SIT headed by then ADGP Prabodh Kumar on 16 November, 2018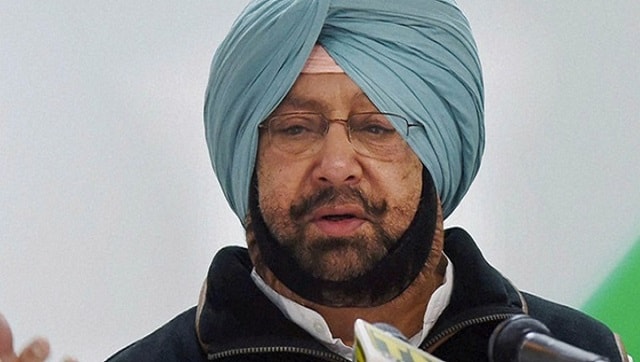 Politics
This is the second time Singh has met the panel. He had earlier met its members at the AICC headquarters, before submission of the panel report