Remembering Stéphane Audran's La Femme Infidèle, and its tamer American counterpart, Unfaithful
La Femme Infidèle got a Hollywood makeover in 2002 (Unfaithful), and the contrasts are a lesson in both film-making (by the director) as well as film-viewing (by the audience).
There's always a general sadness when someone from cinema passes away, but with French actress, Stéphane Audran, it was a little personal. The VCR era had just given way to the DVD era. Libraries with extensive foreign-film collections began to sprout in Chennai, and whenever an art-film loving friend from Bangalore would visit, we'd rent DVDs and watch. As it turned out, an entire series of films had Audran in them, and we jokingly began to call ourselves the two-member Stéphane Audran Club. When she died on March 27, we recalled Babette's Feast, which is probably her best-known film to international audiences (it won the Oscar for best foreign film in 1988) and also the film most easily available at the time. The "Oscar-winner" tag guaranteed brisk DVD rentals.
But this column is about an older movie, La Femme Infidèle (The Unfaithful Wife, 1969), which was one of the 23 films Audran made with her husband, the New Wave legend Claude Chabrol. The marriage ended after a while. (When asked why, Chabrol said, "Because I found myself becoming more interested in her as an actress than a wife.") But the films are fascinatingly icy takes on material that would turn more dramatic (or even melodramatic) in the hands of an American filmmaker. We've spoken, in this space, about the difference in the two approaches, especially with regard to the French and American versions of Patricia Highsmith's The Talented Mr. Ripley. La Femme Infidèle got a Hollywood makeover in 2002 (Unfaithful), and, again, the contrasts are a lesson in both film-making (by the director) as well as film-viewing (by the audience).
Audran plays Hélène, the unfaithful wife of the title – though, at first, the only sign of something wrong in paradise is an early scene where her husband, Charles (Michel Bouquet), walks into their house as she's on the phone. She says it's a wrong number, and he believes her – though we don't. The most interesting decision by Chabrol is to present these events entirely from Charles's point of view. It's when he walks in that we see Hélène's on the phone. It is when he follows Hélène (she says she has an appointment with the hairdresser, and then may watch a movie) that we realise he senses something's off. And when he hires a private detective, we know what's on his mind; he suspects Hélène.
It's only when the detective hands over his report and a photograph of Hélène's lover (Victor, played by Maurice Ronet) that we know for sure – and a little later, for the first time, we see the "affair" from Hélène's point of view, in Victor's apartment, after they've made love. It's a most unfussy scene, and understandably so. If two people have been sleeping together for a while, it stands to reason that it's all become routine. He asks if she'd like coconut cake. She says yes. Over cake and tea, they talk about his family (he's divorced and has two children, who live with their mother) and hers. "I couldn't live without my son," Hélène says, in a matter-of-fact manner. It's more a reaction to Victor's domestic arrangement than a sentimental "motherly" moment.
Unfaithful, on the other hand, shows us the affair from the heroine's (Constance, played by Diane Lane) point of view. And the affair is driven by destiny, so that we know the woman isn't entirely to blame. Constance is literally swept into Paul's (Olivier Martinez) arms on a freakishly windy day – in other words, had the weather gods behaved themselves, Constance would never have met the man. Note also, how destiny plays a part in the scene where the husband (Edward, played by Richard Gere) meets the lover. In La Femme Infidèle, Charles simply rings Victor's doorbell. Here, Edward looks at the buzzer at the entrance of Paul's building. He doesn't want to buzz himself in. He tries the door, but it's shut. He's about to walk away when another resident opens the door and walks out, thus allowing Edward a way in. It's almost as if the gods have willed this meeting.
Unfaithful also shows how much filmmakers think American audiences – at least the ones that watch the big studio releases – need to be spoon-fed, and mollified about their moral values. Not only do we get the how and why of the affair (La Femme Infidèle doesn't bother with a "reason;" it just happened), but Constance gets a friend (non-existent in the French film) who has this to say about affairs in general: "Someone, uh, finds out, or someone falls in love, and it ends disastrously. They always end disastrously." Plus, Constance sees Paul flirting with another woman – so, you know, he's a Bad Man. Hence the end of the affair (again, non-existent in the French film) when Constance calls Paul and says it's over.
My favourite contrast is the scene where Hélène/Constance burns the detective's photograph(s) after accidentally finding them. By this time (do not read further if you want to watch these films), Victor/Paul is dead, killed by Charles/Edward in a momentary rage, the classic crime of passion. In Unfaithful, a teary-eyed Constance tosses the photos into the fire in the hearth – it's a domestic moment. As the fire's glow lights their faces, Constance tells Edward, "We can get through this." She buries her face in his. But when Hélène finds the photograph, she takes it outside her house and sets it on fire. And then, the camera stays on Audran's face (see clip above). She's both troubled and elated – the former because Charles knew, the latter because he cared and loved her enough to do this. To the French, this is far more romantic than an embrace in front of a fireplace.
Find latest and upcoming tech gadgets online on Tech2 Gadgets. Get technology news, gadgets reviews & ratings. Popular gadgets including laptop, tablet and mobile specifications, features, prices, comparison.
Entertainment
The Classics line-up also has films by Vittorio De Sica, Milos Forman, Jean Renoir, John Huston, Andrzej Wajda and Tao Jin, along with Mario Sesti's documentary, Cinecittà – I mestieri del cinema Bernardo Bertolucci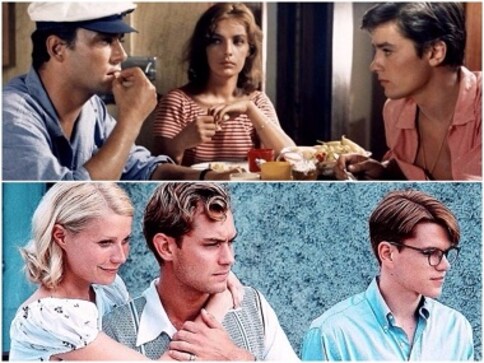 Entertainment
Clément's version of The Talented Mr Ripley, released in 1960, was called Purple Noon, though its French title, Plein soleil (full sun), is far more descriptive of the film's technique