Reggae festival Goa Sunsplash back with second edition: Zion Train, Manudigital to perform
India's only dedicated international reggae festival — Goa Sunsplash — is back in its second edition.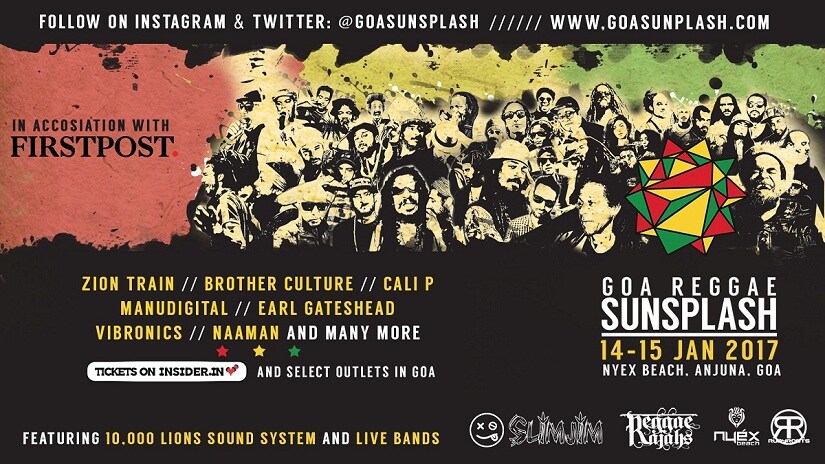 The line-up for the festival, which is held in Anjuna, North Goa, has just been announced and features heavyweights of the global reggae scene including UK dub producer Zion Train, digital reggae specialist Manudigital from France, veteran British MC Brother Culture and the reggae/dancehall singer Cali P, direct from Jamaica.
Zorawar Shukla, of the New Delhi-based group Reggae Rajahs and also a co-founder of Goa Sunsplash, says, "Reggae as a genre encompasses many different sounds and this year's line-up features dub, roots reggae, dancehall, ska and even a little bit of electronic bass music. There are singers, DJs and musicians from all around the world — Reunion Island to Bulgaria to Dubai, our line-up is truly global."
Though relatively small in India, the reggae scene is gaining momentum with a steady rise in the number of local acts. "This year, apart from Indian reggae stalwarts like Reggae Rajahs and Delhi Sultanate, we are proud to showcase some of India's youngest reggae talent like Dew Drops from Shillong, Kavin from Chennai, Riddim Funktion from Pune and Syncroshakti from Bengaluru," Shukla says.
"We never thought that one day we'd be playing at a reggae festival in India, we're looking forward to making some fans in India" says singer Ti Rat, who will be performing with his band Rouge Reggae.
The second edition of Goa Sunsplash will have three different music areas, live art spaces, food stands from some of Goa's best eateries and also curated handicrafts.
Goa Sunsplash will be held over 14 and 15 January 2017 (that's Saturday and Sunday) at Nyex Beach Club in North Anjuna. Tickets available here.
Firstpost is the media partner for Goa Sunsplash
Updated Date: Jan 10, 2017 18:12:27 IST