Reese Witherspoon to produce a new comedy show for Apple starring Kristen Wiig
The Reese Witherspoon produced show will be available on Apple.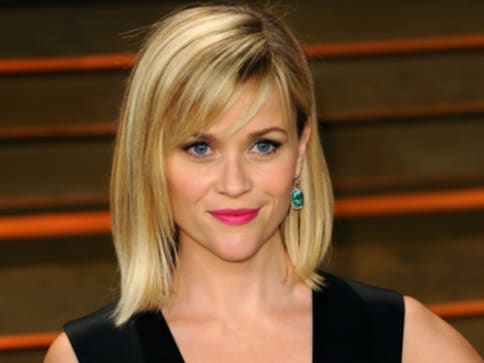 A ten-episode, half-hour long comedy series, produced by Reese Witherspoon's media company Hello Sunshine and starring Kristen Wiig, is in the works. According to a report in The Verge, the show, which has no title as of yet, will be available on Apple. Kristen Wiig is not only going to be starring in the show, but will also be an executive producer.
The show is inspired by Curtis Sittenfeld's upcoming short story collection You Think It, I'll Say It. Colin McGuinness, known for his work on 30 Rock, will serve as creator and executive producer on the show. Sittenfeld will serve as a consulting producer.
The role will mark Wiig's return to the television screen. The last time we saw her on TV was on Saturday Night Live back in 2012. Wiig finished her seventh and final season as a cast member in 2012 and went on to act in movies like Ghostbusters, Masterminds, The Martian, and Welcome To Me.
For Saturday Night Live, Wiig has received four Emmy nominations for Outstanding Supporting Actress in a Comedy Series and is known for playing such memorable characters as the Target Lady, Lawrence Welk singer Doonese, the irritating one-upper Penelope, Nancy Pelosi and Suze Orman.
Wiig was also nominated for an Academy Award for the Best Screenplay along with Annie Mumolo for their 2011 breakout film Bridesmaids. Wiig also was nominated for a Golden Globe for Lead Actress in a Comedy or Musical for Bridesmaids, which stands as the top R-rated female comedy of all time. Wiig is scheduled to appear in Richard Linklater's film Where'd You Go, Bernadette, alongside Cate Blanchett and Billy Crudup.
This project joins two other projects at Apple from Witherspoon's Hello Sunshine. The other two shows consists of an untitled morning show drama, and Are You Sleeping.
Entertainment
Anne Heche is in a coma and has not regained consciousness since shortly after her car crash.
Entertainment
Bert Fields, for decades the go-to lawyer for Hollywood A-listers including Tom Cruise, Michael Jackson, George Lucas and the Beatles, and a character as colourful as many of his clients, has died at age 93.
Entertainment
Teen Vampire series 'First Kill' cancelled after one season on Netflix. Won't return for Season 2.