Reese Witherspoon reveals she was sexually assaulted by director at sixteen
Reese WItherspoon and Jennifer Lawrence revealed at a recent Hollywood event that they were sexually assaulted by producers in their early Hollywood days.
Los Angeles: Oscar winners Reese Witherspoon and Jennifer Lawrence used their speeches at a Hollywood event honoring women to detail experiences of assault and harassment at the hands of directors and producers and pledged to do more to stop such situations from happening.
Witherspoon told the audience at the Elle Women in Hollywood Awards on Monday night that the recent revelation of decades of sexual misconduct allegations against producer Harvey Weinstein has prompted her own experiences to come back "very vividly."
Witherspoon said she had "true disgust at the director who assaulted me when I was 16 years old and anger at the agents and the producers who made me feel that silence was a condition of my employment."
Witherspoon did not name the director. Her publicist did not immediately respond to a request Tuesday for further comment.
Lawrence detailed what she called a "degrading and humiliating" experience of being asked early on in her career to lose 15 pounds in two weeks for a role. She was then forced to pose nude alongside thinner women for photos that she says a female producer told her would serve as inspiration for her diet, she said.
When she tried to speak up about the demands, Lawrence said she couldn't find a sympathetic ear from those in power."I was trapped and I can see that now," Lawrence added. "I didn't want to be a whistle-blower. I didn't want these embarrassing stories talked about in a magazine. I just wanted a career."
Lawrence said it wasn't until she was an A-list star that she had the power to say no. Witherspoon expressed similar regret for not being more vocal about her experience, saying she has felt anxiety about being honest and guilt for not speaking out earlier or taking action.
For her part, Lawrence pledged to be an advocate for "anyone who has ever felt threatened in this industry." "We will stop this kind of behavior from happening," she said as she concluded her speech. "We will stop normalizing these horrific situations. We will change this narrative and make a difference for all of those individuals pursuing their dreams."
Entertainment
Kangana Ranaut will play Sita in The Incarnation, which will be directed by Alaukik Desai.
Entertainment
'I'm constantly figuring out what I'm going to do next': With over 70 acting roles and 45 directing credits, Clint Eastwood, 91, does not want to call for retirement yet.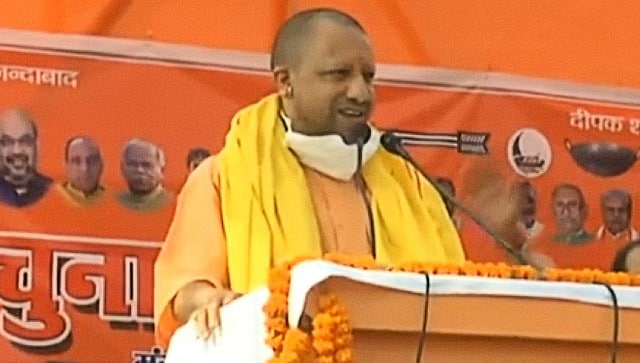 Entertainment
The seers alleged that Bollywood artistes consume alcohol, eat meat and involve in immoral activities due to which they can never represent pious characters of the Ramayana.