Rebellion in TFPC: Vishal taken into preventive custody by police; opposition producers lock down offices
The TFPC (Tamil Film Producers' Council) premises in Yogambal street, T. Nagar, Chennai, witnessed high drama on Thursday after Vishal and his supporters got into an altercation with police officials.
The TFPC (Tamil Film Producers' Council) premises in Yogambal street, T. Nagar, Chennai, witnessed high drama on Thursday after Vishal and his supporters got into an altercation with police officials while attempting to unlatch their locked-down office. Vishal, Kathiresan, Praveenkanth, Mansoor Ali Khan and other office bearers from the current TFPC team were taken into preventive custody by the police and are reportedly being taken to the Teynampet police station.
Miffed by Vishal's recent decisions in his capacity as the president of Tamil Film Producers' Council (TFPC), a group of more than 200 producers protested against his team on Wednesday alleging misappropriation of funds, inaction against piracy, non-fulfillment of promises and neglecting small-budget films. They locked down TFPC offices in T. Nagar and Anna Salai yesterday and handed over the keys to the nearest police station.
The group of producers, led by AL Azhagappan, demanded the resignation of Vishal, vice presidents Prakash Raj, and Gautham Menon, and secretary Durairaj from the council and called for a fresh round of elections. T Siva, JK Rithesh, Suresh Kamatchi, Nandagopal, and SV Sekhar were among the producers who clamored for Vishal and team's immediate resignation from TFPC.
The incumbent executive member Kathiresan's attempt to placate the dissenting producers went in vain as they insisted on meeting Vishal and other EC members to seek their departure from the organization. Producer AL Azhagappan alleged Vishal of arbitrary decision-making and for not conducting the Annual General Body Meeting as per TFPC bylaws.
"Today, they have locked down our office. Tomorrow, any bystander would dare to do the same. I request you to unlatch the office premises yourselves. What they have done is illegal and unlawful. Some unauthorised persons have locked down our office. But, why are you not allowing me inside? I'm elected to this office legally as the president. I have every right to enter the premises," argued Vishal with the police.
Recently, TFPC announced that they're planning to conduct a grand concert for Ilaiyaraja in February to celebrate his decades-long journey in the industry. "Did they get any approval from the council for such a massive event? Did they convene any general body meeting? Vishal continues to take unilateral and arbitrary decisions without respecting any EC member," alleged ace producer AL Azhagappan.
The next TFPC election is due in March 2019, and according to reliable sources, the dissenting producers, including the recently-resigned EC members like RK Suresh and Udhaya, are planning to nominate veteran filmmaker Bharathiraja for the presidential post. AL Azhagappan, T Siva, Suresh Kamatchi and others have already reportedly voiced their solidarity for the formation of a temporary new committee in TFPC and support the leadership of Bharathiraja.
"When Vishal stepped in as the president of TFPC, there was Rs 7.8 Cr in our account. It has now vanished. During our tenure, we operated out of a rented building for Rs 10,000 per month. Now, the TFPC office rent has gone to a lavish Rs 2 lakhs per month. Vishal and his team promised to arrest everyone involved in piracy site Tamilrockers. They are collecting Rs 1 lakh as fee from every producer during release time as part of TFPC's anti-piracy wing. But, nothing has deterred Tamilrockers, and we now hear that Vishal is also a partner in it," alleged AL Azhagappan.
"Vishal also promised a regular cable TV income of Rs 1.5 crore per month for producers. It's been nearly 18 months now and there's no development on it. Now, the total income amounts to 27 crores. Will they give us details of the bank account where they have deposited this amount?" asked Azhagappan.
Meanwhile, the opposition camp, spearheaded by AL Azhappan and T Siva, called on Tamil Nadu Chief Minister Edappadi K Palaniswami to express their discontent with the current TFPC leadership and sought his intervention in the issue.
Praveenkanth, the incumbent EC member, has now said that the police officials will hand over the office keys soon and Vishal will open both the TFPC offices before today evening.
This is a developing story. Stay tuned for more updates. 
Entertainment
In an exclusive conversation with Firstpost, Vishal Dadlani speaks about Farzi track Paisa Hai Toh, Pathaan songs becoming party anthems and more.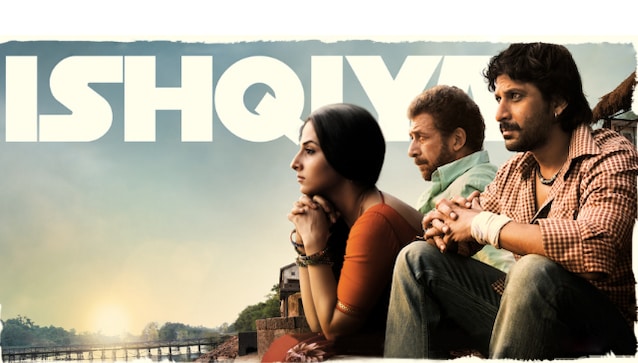 Entertainment
Ishqiya released in 2010, is the kind of cinema which you can love or hate, but cannot be indifferent to.
Entertainment
Vinay Forrt and Divya Prabha's wonderfully naturalistic performances anchor Don Palathara's observant portrait of a repressed, conservative society.