Ready Or Not trailer: Samara Weaving looks to survive a deadly game of hide-and-seek
Ready or Not is the second joint directorial venture by Devil's Due makers Matt Bettinelli-Olpin and Tyler Gillett
Ready or Not, which is Matt Bettinelli-Olpin and Tyler Gillett's second directorial collaboration, is all about the blood and gore, generously peppered with horrific scenes. The recently released red band trailer of the horror film introduces audiences to an idyllic wedding set where the much-in-love couple (played by Samara Weaving and Mark O'Brien) are about to marry each other.
After a near-perfect ceremony, the young bride is eager to join her new (albeit slightly odd) family. The Le Domas are a rich empire of board-game makers who follow unbelievably weird traditions. Right before accepting her as one of their own, Weaving is simply told to play a game. "It's just something we do when someone new joins the family," her new husband tells her.
This begins a scary yet excruciatingly satirical montage of Weaving escaping her eccentric family in their opulent mansion, ducking from crossbows and medieval torture devices.
Matt and Tyler are experts at creating a world of torture and fear, as Devil's Due in 2014 showed us. Ready Or Not also stars Adam Brody and Andie MacDowell.
Fox Searchlight is scheduled to release Ready or Not on 23 August, 2019.
Watch the Ready or Not trailer here:



View this post on Instagram
Find latest and upcoming tech gadgets online on Tech2 Gadgets. Get technology news, gadgets reviews & ratings. Popular gadgets including laptop, tablet and mobile specifications, features, prices, comparison.
Entertainment
Zendaya overcame a strong group of nominees such as Jennifer Aniston, Olivia Colman, Laura Linney, Sandra Oh and Jodie Comer.
Entertainment
Nomadland, featuring Frances McDormand in the lead, bagged the Golden Lion at the Venice Film Festival this year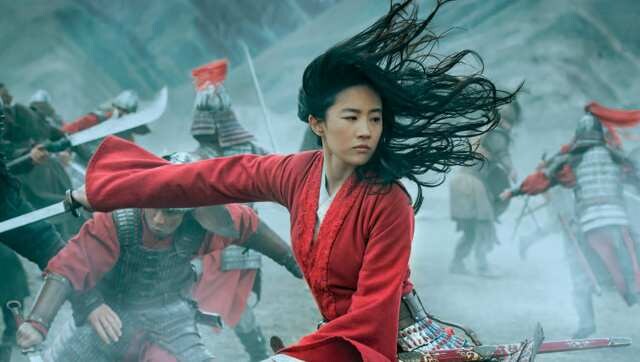 Entertainment
Disney's Mulan remake debuted in China over the weekend with a disappointing $23 million, even with most theaters in the region being reopened