Raveena Tandon, Kirron Kher, Soni Razdan remember Kalpana Lajmi: She made films that her heart desired
Raveena Tandon, Kirron Kher and Soni Razdan share anecdotes from their experiences while working with Kalpana Lajmi, who passed away on 23 September.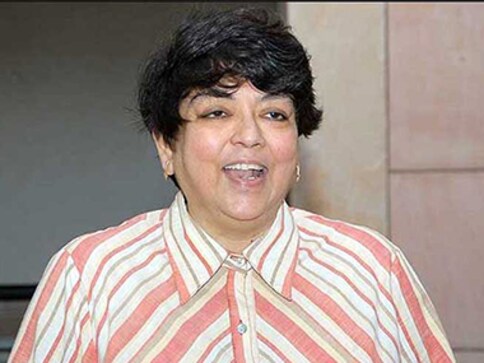 Kirron Kher, who played a fading film star — Zeenat Begum — in one of late filmmaker Kalpana Lajmi's tragic story of a narcissist in Darmiyaan: In Between (1997), wasn't aware of Lajmi passing away. Expressing deep shock when Firstpost connected with her yesterday, Kher, a BJP MP who currently resides in Chandigarh, said, "I don't know how to respond. I have not been in touch with Kalpana for a very long time now. I had no idea that she was ill. The last time I met her was when Dada (Bhupen Hazarika) passed away (November 2011). After that we exchanged messages couple of times and then I came to Chandigarh. I, too, drifted away…"
Kher further reminisced, "I loved doing Darmiyaan. It was one of my first films, and it took us back into a very beautiful world. The film was shot by Santosh Sivan. Even though it was difficult for Kalpana to raise finances for her films, she would get attracted to some very unusual choices like Rudaali, Darmiyaan. She was very passionate about what she wanted to make. Kalpana also pushed me to do Shyam Benegal's Sardari Begum."
Raveena Tandon's performance in Lajmi's Daman: A Victim of Marital Violence (2001), earned her a National Award, and the actress strongly feels that Lajmi didn't get her due. "We always wake up after a person is gone. That's the saddest part. I wish she was given more opportunities when she was around. The kind of cinema that she believed in may not be commercially viable but it is great cinema. We wasted talent like hers," said Raveena.
"Besides being a fearless person, Kalpana was one of the pioneers in making women-oriented films, with themes that were taboo those days, whether marital rape, or domestic violence. She was very proud of these films. Today these subjects are very relevant but those days it was a big breakthrough," said Tandon. Further talking about Lajmi's work process, she said, "When we would do workshops before shooting, she would let the character become us. She would give us the freedom of space to think how we wanted to play a part. She was welcome to suggestions."
Soni Razdan may not recall the name of the film Lajmi directed her in, but she will definitely miss her "movie partner" of many years.
"If I had to talk about Kalpana, I would not talk so much about her work. We were very close friends. I met her when I was shooting for Shyam Benegal's Mandi sometime in 1982. We hit it off instantly. Our background, our love for English literature, love for cinema — there were many similarities. She was well read and I also read a lot. Every Friday we would go to watch movies together, she was my movie partner. That is what I am going to miss the most because I never went with anyone else for years. It was about six months back that we went together the last time," said Razdan.
"Both of us would often pour our heart out on how difficult it is to put a movie together but she was a go-getter, a very strong woman. She managed to make films that her heart desired even though most of the time they were really not what the market wanted. To see her suffer in the last few years was really awful for all of us," added Razdan.
"Kalpana constantly wanted to do things but she wasn't able to because her body gave away. I would tell her to focus on health and not movies but she would say that she can't stop her mind from working," said Razdan.
Entertainment
Directed by Rohit Shetty, Cirkus is a comedy film featuring Ranveer Singh, Varun Sharma, Pooja Hegde, and Jacqueline Fernandez.
Entertainment
In reaction to Fatima's post, close friend Ira Khan responded with a sweet reaction.
Entertainment
The videos show Priyanka Chopra performing fast-paced jet skiing in the sea while some of Dubai's well-known structures including the Dubai skyline exhibited in the background