Rasika Dugal on Nawazuddin Siddiqui: Envious of his position as he can star in both Manto, Genius
Actor Rasika Dugal says she wanted to experience Safiya Manto's strength by taking her position, which is often looked at as weak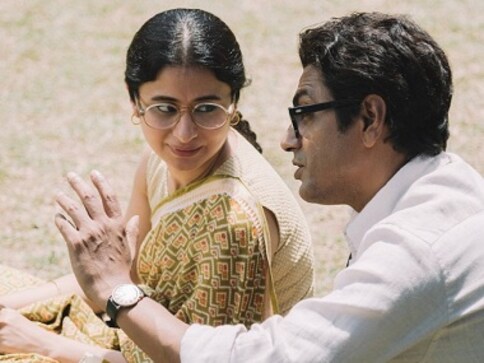 Rasika Dugal has an unflinching trust in the magic of serendipity. She maintains that when someone is cast for a film, a lot of it is purely by chance. She substantiates her thoughts by giving her own example. "If I had not done Nandita's short play, I would not have met her and had I not invited her for the screening of Qissa, chances are that Manto might not have happened." Manto did happen and Rasika was asked to play his wife Safiya in the film. Ask her how she came on board and she says that most of the things in her life aligned at the right time when she was offered the film. "It was during the screening of Qissa that Nandita had revealed to me that she was writing a script and if I was familiar with Urdu. Uncannily enough, I was taking Urdu classes at the same time just for the fun of it and not because of any reason. And then she told me that she was doing a film on Manto and was busy putting together the project and promised to get back to me later." While days stretched to months and months to years, Rasika did not hear anything from the director. "In Mumbai it happens very often that you speak to people about something and the project does not happen for various reasons. I did not hear from her for a while and I thought that she must have had a change of heart. I wrote to her a couple of emails with great trepidation but she was kind enough to respond to those emails very warmly. It was almost a year later I got an email from her asking me to meet her. When I met her she only said this is the script and I would like you play Safiya Manto."
Rasika believes that through Safiya and her daughters, one gets an idea about Manto the person and not the writer. She says she didn't know Manto was a doting husband and a loving father was even though she was familiar with writer. "When I was working in the film, I hoped to create a sense of marriage in which you could see Manto's pain in Safiya and Safiya's pain in Manto. I also felt that she must be a person who must have had a lot of strength. The idea of watching somebody whom she loved so dearly and watch that person's decline and also hold back in taking care of the family, I think that's a great position of strength. It's often looked as a position of weakness but I really wanted to be her in a way to experience that strength."
Rasika is also someone whose career till now has remained confined to meaningful cinema. Ask her if she has an aversion to doing commercial cinema and she says she is yet to be offered a meaty part in a commercial film. "I have been offered very insignificant roles in commercial films which I was not excited about. I am very envious of Nawaz's position where he can do a Manto and a Genius at the same time. I am not here to put labels on films or judge them for the quality of content. I will do a part if it interests me and if there is not enough interest in a part I would not, not because it's a certain kind of film." Prod her again for a concise reply and she elaborates further. "Actually even I don't understand and wonder why they are not casting me and I do feel that I have something to offer. May be I have not reached that circle that when they think of a part, they think of me. You have to enter the orbit in some way. I often feel that I have left a significant part of my life to chance. We can only attempt to create opportunities for ourselves and call other people to watch our work so that we can increase that orbit."
Rasika is from the same acting batch of FTII when it was reintroduced again in 2004 after it was discontinued in 1978. She considers her experience at the institute a bizarre one. "When I first joined FTII I did not know that everybody had come there to become a star. I had gone there thinking FTII is a fun and cool place where people sit under the wisdom tree and talk about films and breathe cinema. I had this mystical, magical idea of FTII. I went there with the spirit of a 21-year-old girl thinking learning acting would be fun." Rasika recalls a batch-mate who was a die-hard Mithun Chakraborty fan and was pretty focused that he wanted to be someone like him. But the actress soon realized that it was a contagious thing. "Six months into the course the feeling of being an actor became contagious and some of that seeped into me as well. After six months I too wanted to be an actor like everybody else."
When Rasika is asked about her future projects, it only brings a smile on her face and mentions that it's the first time in her life that she is in a position to say that. Rasika currently has two series and a few films which are all on the verge of release. She believes that she has now reached a phase when acting has become her soulmate. "My journey in Mumbai has been a roller coaster ride but I have enjoyed it a lot. What's exciting about this career is that you never really know that's going to be thrown at you. You have to embrace it all with a sense of humour and that's the reason I think I am still interested in it,"she says on a concluding note.
Entertainment
Actors Karan Singh Grover and Bipasha Basu are ready to embrace parenthood as they will be welcoming their first child.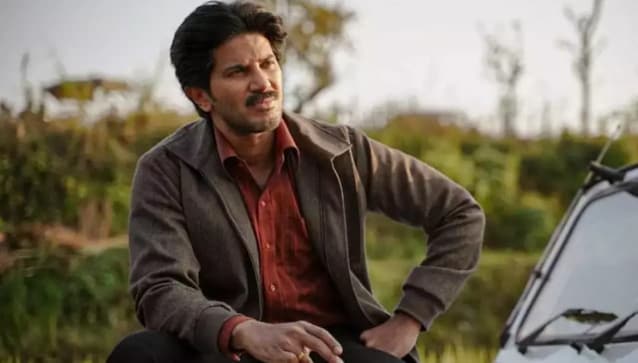 Entertainment
Notably directed by Raj Nidimoru and Krishna DK, Guns & Gulaabs features Rajkummar Rao with Dulquer Salman, Gulshan Devaiah, and Adarsh Gourav in lead roles.
Entertainment
Bollywood director Mahesh Bhatt celebrated his 74th birthday on 20th September, Tuesday, and his daughter Alia had something to share with fans