Ranveer Singh's portrayal of the bisexual ruler Alauddin Khilji has audience, critics divided
Ranveer Singh talks about his portrayal and preparation to play the bisexual ruler Alauddin Khilji in Padmaavat. The audience and critics react to his performance and Sanjay Leela Bhansali's depiction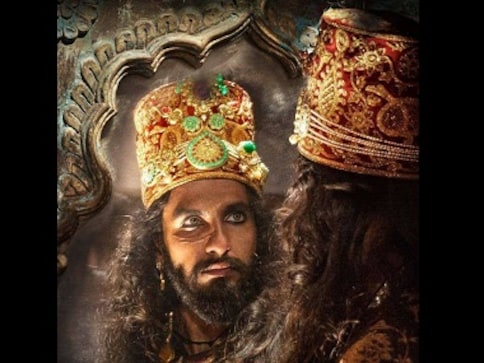 Ranveer Singh has acknowledged his Padmaavat character Alauddin Khilji's bisexuality for the first time in a recent interview with Mid-Day. Talking about how challenging it was to embody and subsequently act out the character of the Muslim conqueror, Singh talked about his director Sanjay Leela Bhansali and how it was his vision that made Khilji's character what it turned out to be, as opposed to his own interpretation of the character — something that he had the space to do in the 2015 Bajirao Mastani. 
Singh said that Bhansali had been very upfront about Khilji's character traits from the word go. Disclosing that he was told by Bhansali that his character would be a bisexual 'right at the start', Singh talked about how he chose to play the role. In the interview, Singh also talked about how the portrayal of the character could've gone 'horribly wrong', however he knew it would be 'a fulfilling process' and he decided to take on the risk.
"I was apprehensive about taking up the role as it was a big risk. Sanjay Sir [Bhansali, director] laid out the cards right at the start and told me that my character is bisexual, so I could make an informed choice. I think the bisexuality added another layer to Khilji's complex personality; it was a complete dismantling of a traditional moral compass. But, this is a profession where taking big risks defines people. People I look up to —Johnny Depp, Daniel Day Lewis and Steve Jobs - they are all mavericks and I find myself drawn to their spirit. I wanted to do something ba**sy because that's me. No one around me wanted me to play this character. The Indian audiences love the actor when they love the character. So, my act of Khilji - a bad guy who is bisexual - could've gone horribly wrong. People could've hated me. After much deliberation, I was up for it only because I knew it would be a fulfilling process," said Singh during the Mid-Day interview.
According to folklore, Sufi poet Malik Muhammad Jayasi's Padmavat also hints at Khilji's bisexuality with suggested undertones of Khilji's attraction to Malik Kafur who he allegedly purchased during one of his visits to the famous slave market Baccha Baazaar in Gujarat. Kafur was groomed to be Khilji's sexual protégé and chief advisor. According to Jayasi's poem — at one point Khilji's harem had more than 70,000 males, females and children.
Several people took to Twitter to express their approval/disapproval of bisexuality and Ranveer Singh's portrayal of Khilji's said bisexuality
#SanjayLeelaBhansali shud call his movie Dostana 2 and tell d story of Allaudin Khilji and d love of his life Malik Kafur, not #Padmavati

— Krishna Pandey (@nicekrishna) January 30, 2017
Khilji was a gay.He converted & castrated a Hindu warrior Malik Kafur who later ruined lot of temples in India.@SV99999 @HinduRajyam — @BM (@Bharat_Manthan) January 29, 2017
"It's a first in Bollywood and hopefully, the crackling performances by both Ranveer Singh and Jim Sarbh will encourage more writers to write bisexual and homosexual characters as leads and inspire more mainstream actors to take up such roles," @shominisen on #Padmaavat. https://t.co/fUIBUTZ9m8

— Kriti Tulsiani (@sleepingpsyche2) January 27, 2018
Hardly any story in Padmaavat. But Ranveer Singh as Khilji totally owns the role. Honestly because of how openly they have shown he was bisexual it would have made sense for some Khilji sena to do all those protests — Vks (@VikHasya) January 26, 2018
If khilji was bisexual than Karan johar would have been the best choice for the role played by ranveer singh😂😂😂

— Kishore Samvatsar (@KishoreSamvats2) January 25, 2018
Ranveer Singh playing a bisexual character in a bollywood movie has given me a reason to live tbh — Nisa wani (@Nisawani) November 17, 2017
Acc. To history alaudin khilji was bisexual. Ranveer singh is tailor made for this role.

— Unfaithfully Yours (@nniiikkkd) October 10, 2017
Ranveer Singh as bisexual person in padmavati....😂 😂 banda aise role acche se handle kar lega. — Mannu (@mannkakhiladi) October 9, 2017
Several critics and reviewers too had their fair share to say on the topic
Ankur Pathak of Huffington Post (India) had this to say: "The Khilji-Kafur encounter is worth applauding as a non-heteronormative romance, even if suggested, doesn't have much of a precedence in mainstream Hindi cinema as situations such as these usually border on caricature depictions (in Dostana and Kal Ho Na Ho and many Sajid Khan films). Bhansali subverts that stereotype by showing Khilji's bisexuality as an inconsequential, everyday part of his persona, something that he doesn't resist or question but embraces and is at ease with. To give Hindi cinema one its few queer villains, is some sort of a major breakthrough, one that we should wildly applaud. For a mainstream hero like Ranveer Singh to play it without any reservations (don't forget, this is an industry where heroes rejected Fawad Khan's role in Kapoor and Sons because the character is gay), is quite commendable and he delivers a performance of a lifetime. Singh's Khilji comes out as one of the most memorable villains ever, and the first queer villain in Hindi cinema who isn't necessarily effeminate or affected by his sexuality."
Baradwaj Rangan's review of Padmaavat also mentions Singh and his character's bisexuality: "Jim Sarbh locates just the right touch of camp as Alauddin's slave and lover; the latter's bisexuality is suggested in a hilariously sly scene, where his hair is being braided by Mehrunnisa on one side and Malik Kafur on the other). This is probably the first instance of a royal's same-sex love since Razia Sultan, and this relationship is the film's most interesting. Malik Kafur gets the best introduction scene, hinting at his androgyny — he's presented like a slave girl, in a veil, and the next minute, he turns into a cold-blooded killer. He's the film's only truly Bhansali-esque character, filled with unrequited love, his smile fading every time his master speaks of Padmavati. Bhansali should have made that movie, and the Karni Sena wouldn't have bothered at all."
Anna Vetticad's review of Padmaavat for Firstpost also mentions the character and its depiction in an extremely sarcastic manner: "In what seems to be Bhansali's ultimate signifier of debauchery, the nasty Muslim king's male lover is trivialised – oh no! bisexuality! how terrible, no? – whereas the good Hindu man's eye wanders with poise and only in the direction of women. Heterosexual promiscuity and infidelity are allowed, no? Jim Sarbh (who was so interesting in Konkona Sensharma's A Death In The Gunj just last year) plays Alauddin's slave Malik Kafur — a scheming homosexual,  who one of the virtuously heterosexual H.R.H. Ratan's courtiers describes as Alauddin's "begum". Giggle giggle.
Raja Sen's review also mentions Khilji's bisexuality and its depiction in Padmaavat in passing: "There are even hints at Khilji being bisexual, limited to verbal digs in what is otherwise a highly visual film. These deft asides are tragically dwarfed by the rest of this exhausting and bombastic affair, where captive princesses are made to stand in wading pools while being pelted by pearls."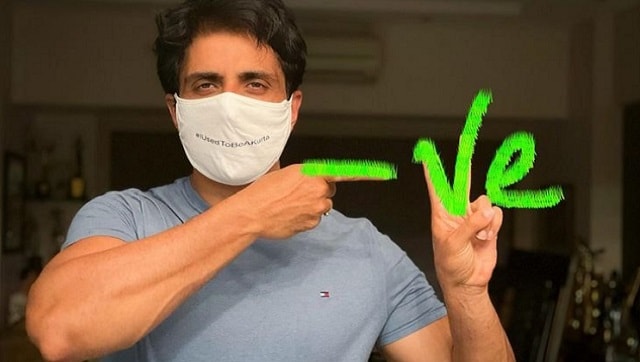 Entertainment
Beyond the dominant silence from Bollywood, many celebrities are responding to the coronavirus crisis in their own ways: by donating money and oxygen cylinders, by amplifying SOS messages on social media, and by employing damage control after receiving flak for a vacation in the Maldives.
Entertainment
Twinkle Khanna announced the news on Instagram and requested others to contribute in whatever way they can.
Entertainment
Waman Bhosle was known for editing films Do Raaste, Inkaar, Dostana, Agneepath, Parichay, Hero, and Karz among others.