Ranveer Singh's Befikre gets its own Twitter emoji, the first ever for Bollywood
Mumbai: Social media platform Twitter has launched the first-ever emoji dedicated to a Bollywood film for Yash Raj Films Befikre, which stars Ranveer Singh and Vaani Kapoor.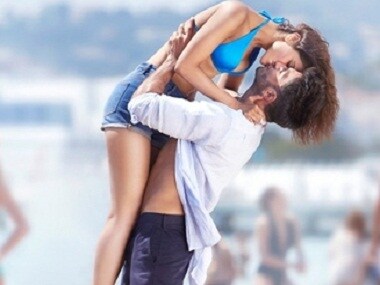 From Thursday, fans in India can join the conversation around the film and simply tweet by using #UdeDilBefikre, #Befikre, #BefikreOn9th, #BefikreOn9thDec and #BeBefikre to use the specially designed emoji curated by Twitter, read a statement.
Set for a worldwide release on 9 December Befikre is a story that celebrates being carefree in love. The film's trailer was launched at the Eiffel Tower in Paris.
Manan Mehta, Vice President - Marketing and Merchandising, Yash Raj Films, said: "Twitter is the ignition point of the entire marketing strategy of Befikre. On Befikre, we have engaged and built an audience of relevant followers in the shortest time span.
"Befikre is the first Bollywood film to deploy the emoji and we are stoked with the audience response."
The emoji appears next to the hashtag in the tweet and is designed like the Eiffel Tower of pink hearts, bringing alive the Parisian essence of the film.
Congo team @yrf for getting dis Special Emoji #UdeDilBefikre #Befikre #BefikreOn9th #BefikreOn9thDec & #BeBefikre with @TwitterIndia #RjAlok pic.twitter.com/1pxDpctgMM

— RJ ALOK (@OYERJALOK) November 11, 2016
Pratiksha Rao, Head - Media Partnerships for Southeast Asia, Twitter, said that this is the first time Twitter has collaborated with a Bollywood movie for a special emoji.
"We are excited to continue partnering with Yash Raj Films on their unique use of Twitter for Befikre and other upcoming projects," Pratiksha said.
Updated Date: Nov 12, 2016 12:52:47 IST