Ranveer Singh turns mother for ad film 'Ranveer Ching Returns'
Ranveer Singh has teamed up with Rohit Shetty for the ad film 'Ranveer Ching Returns'.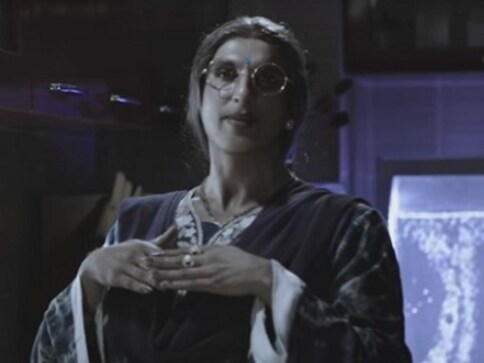 Mumbai: Bollywood actor Ranveer Singh, who plays a mother in Ranveer Ching Returns, says that he always wanted to do a role of a mother.
The Rohit Shetty directorial for a leading food brand was released on Friday. The six-minute-long TVC stars Ranveer Singh and southern superstar Tamannaah Bhatia.
Singh said, "I always wanted to do a role of a mother. And thanks to Rohit, I finally got to play this part."
But in between Rohit quipped "its good Ranveer did not say that I made him a mother".
The ad shows Ranveer as a messiah of masses, and is packed with high-octane action, a romantic angle, dance number and not-to-miss moment.
In the film the actor is starring in his own mother's role as Maa Ching, dressed as an old lady. The ad is packed with all the ingredients of a mini-film and plenty of madness and special effects.
Director Rohit Shetty while addressing the media spoke about the madness one needs to make such a TVC.
"One needs to be little mad for this kind of thing. We all are little cracked in upper chamber. You must have seen in my film. you need to be little mad for this line of work. I was giving it a lot of thought; should I do it, How to do it? Then Ranveer Singh Joined the team and he said let's go all out and do it," said Shetty.
Shetty said, "Special effects in the film are done by Ajay Devgn's Company. And though Ranveer never shows off but he is a very good scriptwriter as the basic concept of the ad was also by Ranveer."
Baahubali famed actress Tamannaah is all happy working with Bajirao Mastani star and says, "The way you portray heroism is one of its kind. I think Ranveer is superhot in this AD. He is baap of heroes."
The dialogues in the film are written by Milap Zaveri.
Here's 'Ranveer Ching Returns' staring Ranveer Singh:
Entertainment
'Someone cast these Two in a Film', demand Ranveer Singh and Kriti Sanon fans.
Entertainment
From an industry outsider to a leading young superstar, Kartik Aaryan's Bollywood journey truly stands out from his contemporaries.