Ranveer Singh, Shahid Kapoor are gym buddies; where's that famed Padmavati rivalry?
Realms of speculation have been devoted to the 'animosity' between Ranveer Singh and Shahid Kapoor, to be co-stars in Padmavati
There's been a lot written and even more said about the alleged Shahid Kapoor and Ranveer Singh rivalry in the run-up to Padmavati.
Various news reports had claimed that Ranveer had a falling-out with his mentor Sanjay Leela Bhansali over Shahid's involvement in the project.
More specifically, the reports claimed that Ranveer was no longer part of the project after he asked Bhansali for a bound script before signing on the dotted line for Padmavati — and that his request was prompted by the fact that Bhansali had given Shahid a bound script for the film.
Speculation then flew fast and thick — had Ranveer been replaced by Shah Rukh? Had Shah Rukh been replaced by Hrithik Roshan?
And then, Ranveer returned from abroad (he was in Europe for the Befikre shoot and later, a long holiday), paid a visit to Bhansali's home and moved into a new apartment to be closer to the sets for Padmavati.
As for those Shah Rukh reports, it soon emerged that Bhansali was possibly considering a project with the superstar, with Kangana Ranaut as the leading lady.
And now it seems that gossip about the rift between Ranveer and Shahid too was just that — gossip.
The two actors have been spotted working out at the gym together (probably as they get into even better shape to play their onscreen characters) and from the looks of it, there's no bad blood or animosity between the two.
In Padmavati, Shahid will play Rawal Ratan Singh of Chittor, the husband of Rani Padmini (played by Deepika Padukone) and Ranveer essays the part of Alauddin Khilji.
Reports state that Shahid has asked Bhansali to allow him some time before beginning with the Padmavati shoot as he wants to spend some time with his newborn daughter.
Incidentally, a Ram-Lakhan remake featuring Shahid and Ranveer had long been discussed.
Entertainment
Gehana Vasisth is accused of threatening, coercing and luring women with money to act in pornographic films
Entertainment
Kangana Ranaut will play Sita in The Incarnation, which will be directed by Alaukik Desai.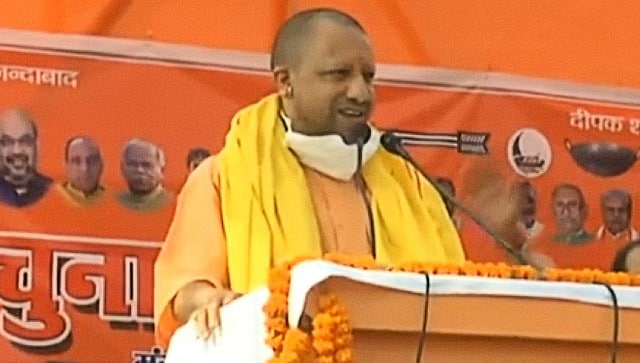 Entertainment
The seers alleged that Bollywood artistes consume alcohol, eat meat and involve in immoral activities due to which they can never represent pious characters of the Ramayana.