Ranveer Singh on voicing Deadpool: He is a difficult character to dub for but I wanted to give 'gaalis' onscreen
Speaking about his work in Deadpool 2, Ranveer Singh said that he had not seen a superhero like this before.
Deadpool 2 hit theatres on 18 May to good reviews and strong numbers. Apart from English, the film's dubbed versions in Hindi, Tamil and Telugu are doing well too. Some of the credit for success of the Hindi version must surely go to Ranveer Singh, who voices the anti-hero in Hindi.
Speaking about his work, Ranveer said that he had not seen a superhero like this before: "When the first Deadpool was made, there was an online poll on who should play Deadpool if it was made in India. I was very happy when I saw that I had won that poll. And now many months later, I was offered to play the voice of Deadpool!"
Commenting on the language he was able to use in the film, an amused Ranveer said, "I thought it would be fun to use foul Hindi language onscreen. I just wanted to give gaalis onscreen." He also spoke about the work which goes into dubbing: "He's a particularly difficult character to dub for because he is so talkative. When you compare both the English and Hindi versions, you will be amazed.
Finally he said that working on the film was very fulfilling and signed off by saying that the Hindi version is a rip roaring ride.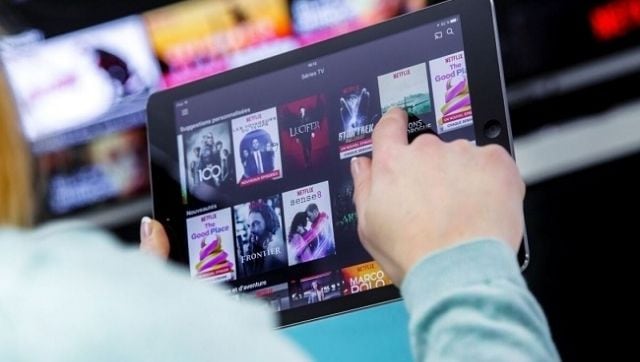 Entertainment
The recently-formed Digital Publisher Content Grievances Council currently has 14 publishers of online curated content as members, which include Amazon Prime Video, Hoichoi, Hungama, Lionsgate Play and Netflix, among others.
Entertainment
Based on The New York Times' best-selling novel. Nine Perfect Strangers will premiere exclusively on 20 August.
Entertainment
The Hong Kong government now have the power to ban films from exhibition to "prevent or suppress any act or activity endangering national security," it said in a statement.