Ranveer Singh, Arjun Kapoor denied interim relief by Bombay High Court in AIB Roast controversy
FIRs were filed against Ranveer Singh, Arjun Kapoor, Karan Johar and All India Bakchod among others in 2015 for obscenity in the AIB infamous Roast.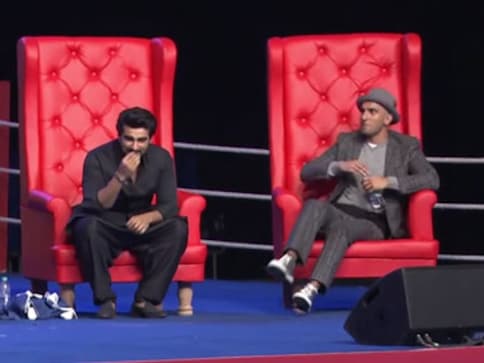 Bombay High Court has refused to grant interim relief to actors Ranveer Singh and Arjun Kapoor in the All India Bakchod (AIB) Roast controversy.
In February 2015, a Mumbai court had ordered the police to file FIRs against Kapoor, Singh, filmmaker Karan Johar, comedy group AIB and actresses Alia Bhatt and Deepika Padukone among others for obscenity. All of them participated, either in an active or a passive capacity, in the AIB Roast which is considered a watershed event in the history of Indian comedy, but was also severely criticised for its below-the-belt content.
While Bombay High Court had granted interim relief to all the accused back then, now fresh reports claim that the court has denied interim relief to Kapoor and Singh who provided the 'exclamation point' to the AIB Roast. Later that year, despite facing multiple lawsuits, AIB had teased that they were prepared to do the Roast all over again.
The two stars, who have worked together in Ali Abbas Zafar's 2014 action thriller Gunday, are currently busy shooting for two long awaited projects. While Arjun is shooting for Vipul Amrutal Shah's romantic comedy Namastey Canada along with Parineeti Chopra, Ranveer is occupied with Zoya Akhtar's musical Gully Boy co-starring Alia Bhatt.
also read
Entertainment
Embrace the vibrant spectrum of love, acceptance, and authenticity this Pride Month as Netflix India proudly presents a captivating collection of LGBTQIA+ films and series.
Entertainment
Creed III is the third installment in the successful franchise and is Michael B. Jordan's directorial debut.
Entertainment
Scoop is the adaptation of journalist Jigna Vora's biographical book Behind The Bars In Byculla: My Days in Prison