Rani Padmavati is revered for purity and sacrifice, but historical narrative reeks of patriarchy
Rani Padmavati and her tale of sacrifice also reminds one of this consistent historical bias that has dictated all our knowledge of heroes and heroines of the past.
Pushing aside issues of national importance with the sheer power of cacophony and hyperbole, the film Padmavati has become a major talking point in the country presently.
While Karni Sena, a right wing group, alleges misrepresentation of their sacred Rani Padmini in the vile lust of a marauding Sultan Alauddin Khilji, for once, movers and shakers from the Hindi film industry are united in support of a hapless Sanjay Leela Bhansali and Viacom 18 Motion Pictures.
A visual spectacle that has established, with every glimpse, that Bhansali has taken his signature opulence a few notches higher with this one, Padmavati might not reach its audience in some states. The entire debate rests on the analysis of 'history'- a poem Padmavat, by Mallik Mohammad Jayasi and oral legends of Chittorgarh in Rajasthan.
Padmavati's purity and sacrifice are the reasons that bring her the adulation of a goddess. While analysis of sources continues, a significant aspect of this authenticity discussion has been omitted. What about the queen's version? What did she feel before she jumped into the purifying fires of Jauhar? Why did she really decide to do that? How is it that her rival, Queen Nagmati, also agreed to follow suit? These conversations or stories don't feature in any so-called historical text dated to this era.
Padmavati's silence and glorification by a male poet from an entirely male lens in medieval times is not surprising.
For history's omissions of what a woman wants verges on the criminal. Each and every woman revered by history anywhere, is revered for virtues that men tend to consider virtuous. Unless the woman's qualities fit into a suitable narrative of an era, she is often erased from 'his'story. There, the name itself has underlying bias. It isn't 'her'story ever is it?
While complaints of hyper feminism will come my way here, take a look at some prominent women in history across time.
Mary Magdalene, the woman who befriended the prophet Jesus Christ in his lifetime, has undergone transformations in her name and image with each big change in Catholicism. Right from the crusades, to Reformation, to enforcement of the clergy's control, Mary Magdalene has been called a prostitute, a sinner, a saint, a healer or just a 'provider' as suitable. That the popular novel Da Vinci Code made her Jesus's wife only shows that her legend continues to evolve in public imagination. Its hold on people stems from the fact that Mary Magdalene is never once represented in her own words or thoughts. Distortion of Mary's role was suitably carried out to fit into the narrative of a woman's purity- as male clergy would define.
A second popular figure from history is Anne Boleyn, the disgraced queen of King Henry the Eighth. This British monarch cut out the authority of the Catholic Church from his people's lives by declaring himself the Head of the Anglican Church. In the process, he saved a stupendous amount of tax for his own kingdom and governance. He shunned Catherine of Aragon, the Spanish princess that he had married for diplomatic reasons. He fell for Anne Boleyn, the sophisticated and beautiful young lady-in-waiting for his queen. Anne was pregnant when Henry made her queen. Later, charging her for adultery, sorcery and witchcraft, Henry sentenced her to execution. In recent popular literature, Hillary Mantle's brilliant books Wolf Hall and Bring Up the Bodies reiterate Anne as an opportunistic, manipulative woman who had multiple relationships before she became queen. Yet, Henry isn't questioned with a lot of incisiveness. Mantle reflects the morality and social norm of that era, but the narrative remains relevant even today. Anne would be viewed as an over ambitious young woman who chooses her partners as she pleases today. And she would still be the bad girl. Was she really the villainous, schematic woman that history makes her out to be?
Examples of historical and mythological tales wearing a strong male bias also extend to the stories of Kunti and Draupadi.
A very engaging narrative of Draupadi's story emerges in Chitra Bannerjee Divakaruni's book 'Palace of Illusions'. In classic Indian texts too, a woman's voice is removed just so male judgments of good and bad resonate across time. Rani Padmavati and her tale of sacrifice also reminds one of this consistent historical bias that has dictated all our knowledge of heroes and heroines of the past.
In making Bajirao Mastani, Sanjay Leela Bhansali gave Kashi Bai — the wife that brave Bajirao leaves behind to marry his ladylove Mastani — a strong presence and solid voice. She dissents, and continues to fulfill her duties as queen to the T. Bhansali's narrative subtly brought to light the unfairness that Kashi Bai had to deal with.
Perhaps with Padmavati, we get to imagine what the beautiful, tragic queen felt and experienced, in the words of Deepika Padukone. It's only fair that we let a filmmaker with a firm voice put his story out there; may Padmavati rise from the ashes for all of us to see soon.
Entertainment
Richa Chadha says Fukrey 3 involved filming of large crowd sequences, and hence was delayed in the wake of rising COVID cases.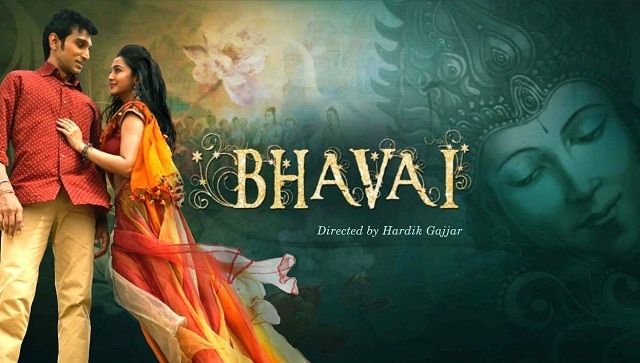 Entertainment
Pratik Gandhi, Aindrita Ray's Bhavai will release in cinemas on 1 October
Entertainment
Based on Brigadier Mehta's book The Burning Chaffees, Pippa also stars Mrunal Thakur, Priyanshu Painyuli and Soni Razdan.