Rani Mukerji gets trolled for her comments on #MeToo; Twitterari support Deepika Padukone, Anushka Sharma's retorts
Rani Mukerji was slammed by social media users for suggesting that women need to learn how to protect themselves in order to ward off sexual harassers.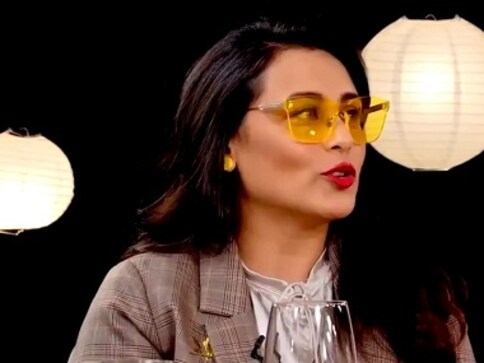 Over the past few months, the #MeToo movement has been a subject of discussion across different industries, especially Bollywood. Many actresses have called out men in positions of power for sexual harassment. In a round table conference moderated by Rajeev Masand for News18, actresses Deepika Padukone, Alia Bhatt, Anushka Sharma, Rani Mukerji, Taapsee Pannu and Tabu discussed their opinions on the movement. While all of them were on the same page, Rani differed in her stance.
Deepika, Anushka, And Alia really were making great points while Rani here makes martial arts noises. You can't make this shit up. pic.twitter.com/sceqsEj71N

— Doe (@doepikapadukone) December 29, 2018
Anushka spoke about how the movement has forced people to introspect and was of the view that there should be little sense of fear. "Your work place has to be the second sacred place for you. After your home, your work place is the place where you should feel the safest and if you're not feeling that way then that's the worst world to be living in," she said. To this, Rani replied, "I think as a woman, you have to be that powerful within yourself, you have to believe that you're so powerful that if you ever come into a situation like that you have the courage to say 'back off.' I think you have to have the courage to be able to protect yourself." Deepika countered her statement saying that not all women would respond in the same way. Rani responded that those are the women who need to change. She also said that self-defence and martial arts needed to be compulsory in schools, adding that one has to take the responsibility for themselves. The Mardaani actress was criticised by social media users with many calling her ignorant and her statements problematic.
Ok. So you can't tell hundreds of mothers that they shouldn't bring up misogynistic sons but you want to tell millions of girls out there to compulsorily learn martial arts and defend themselves? This is nothing but victim shaming and blaming. Shame on you, Rani Mukerji! https://t.co/cfvn74fzPM — Sumeet Kaur (@Sumeetkaur102) December 30, 2018
Rani mukherjee=disappointment at 2018 #actressroundtable ..😐

I liked the actors round table much more!!

— 👧 (@Khushi87906150) December 30, 2018
The expressions of the other women on the roundtable, when Rani Mukherjee launched into her stupid diatribe against the #MeToo⁠ ⁠movement, say it all. pic.twitter.com/P7jIsZIVnr — Aniruddha Guha (@AniGuha) December 30, 2018
#RaniMukerji was never relevant enough to be cancelled but seeing what she had to say abt #Metoo movement is truly appalling. The woman who has the biggest production house behind her rich entitled ass saying women should behave themselves? You've got to be kidding me!!! pic.twitter.com/RSN6jC5QNX — ً (@srkkajol_) December 29, 2018
seeing Rani Mukherjee talk about #MeToo and then comparing it to what Deepika and Anushka said about the cause.. you can clearly see the difference between the two generations — M U H A M M A D ALI (@alleearain) December 30, 2018
Rani Mukherjee is that friend in group discussion round of placement who thinks speaking more will get more brownie points. https://t.co/56LkqRX6y2 — 🇮🇳Pandey🇮🇳 (@Jhalla_wallah) December 30, 2018
I'm cringing my soul out! Rani's take on #Metoo is the worst thing I have ever heard, she's basically saying that the victims should change but not the other way around. Annoying as fuck that she didn't let Anu & Deepika talk... #RaniMukerji pic.twitter.com/du5ieVYhW1 — ♡ (@bollypardesi) December 30, 2018
I have so many thoughts on this discussion, all about #RaniMukerji and her pov of simply putting the responsibility on the MOTHER vs. the grown men that actually perpetuate the crime. This very notion of women should be a certain way is the very same reason why this shit happens. https://t.co/FGNqNgy79c — Nilam K. Patel (@nilamkpatel) December 30, 2018
The Twitter handle of MeToo in India, however, urged those disagreeing with Rani's viewpoint to give her opinion space, rather than abusing her for her statements on the movement. 
A request: Everyone is entitled to a view that we can fiercely critique or wholeheartedly agree with, as part of civil, democratic interactions online. Disagree with Rani's views all you want, but please don't leave abusive comments about her. Thanks. — #MeTooIndia (@IndiaMeToo) December 30, 2018
Entertainment
The FIR against Pal was lodged by the Andheri police on the basis of a complaint filed by Sushmita Bhatnagar, head of the Association of Medical Consultants, a police official said.
Entertainment
Radhe: Your Most Wanted Bhai, releasing both in theatres and on Zee Plex on 13 May, features Khan as an encounter specialist who is tackling the drug menace in Mumbai.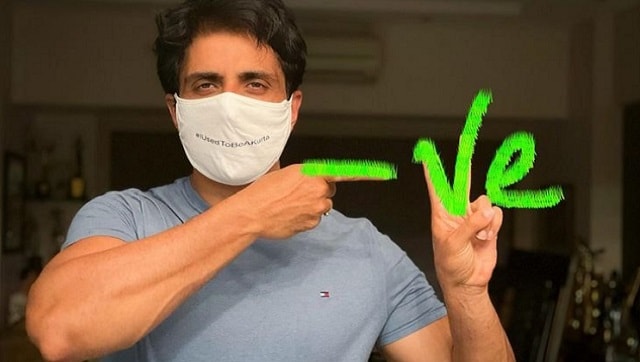 Entertainment
Beyond the dominant silence from Bollywood, many celebrities are responding to the coronavirus crisis in their own ways: by donating money and oxygen cylinders, by amplifying SOS messages on social media, and by employing damage control after receiving flak for a vacation in the Maldives.