Rani Mukerji gets trolled for her comments on #MeToo; Twitterari support Deepika Padukone, Anushka Sharma's retorts
Rani Mukerji was slammed by social media users for suggesting that women need to learn how to protect themselves in order to ward off sexual harassers.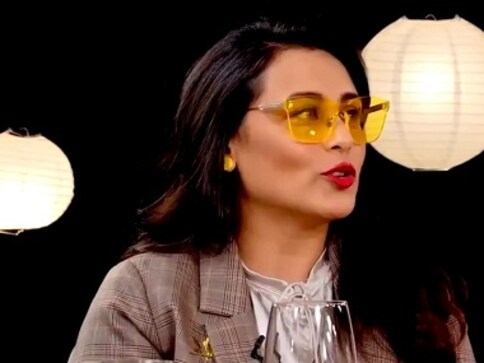 Over the past few months, the #MeToo movement has been a subject of discussion across different industries, especially Bollywood. Many actresses have called out men in positions of power for sexual harassment. In a round table conference moderated by Rajeev Masand for News18, actresses Deepika Padukone, Alia Bhatt, Anushka Sharma, Rani Mukerji, Taapsee Pannu and Tabu discussed their opinions on the movement. While all of them were on the same page, Rani differed in her stance.
Anushka spoke about how the movement has forced people to introspect and was of the view that there should be little sense of fear. "Your work place has to be the second sacred place for you. After your home, your work place is the place where you should feel the safest and if you're not feeling that way then that's the worst world to be living in," she said. To this, Rani replied, "I think as a woman, you have to be that powerful within yourself, you have to believe that you're so powerful that if you ever come into a situation like that you have the courage to say 'back off.' I think you have to have the courage to be able to protect yourself." Deepika countered her statement saying that not all women would respond in the same way. Rani responded that those are the women who need to change. She also said that self-defence and martial arts needed to be compulsory in schools, adding that one has to take the responsibility for themselves. The Mardaani actress was criticised by social media users with many calling her ignorant and her statements problematic.
The Twitter handle of MeToo in India, however, urged those disagreeing with Rani's viewpoint to give her opinion space, rather than abusing her for her statements on the movement. 
Entertainment
Deepika Padukone is one of the jury members at Cannes. However, she is not the first Indian to serve as a panel member. Here are eight members, who served as Jury members at the prestigious festival.
Entertainment
Another highlighted event on the third day was the premiere of Bollywood actor-director R. Madhavan's Rocketry: The Nambi Effect which is inspired by the life of former ISRO scientist and aerospace engineer Nambi Narayanan who was falsely alleged of espionage.
Entertainment
The Chennai Express actor recently became the first Indian to be the brand ambassador of the luxury label Louis Vuitton. The popular brand also recently unveiled its Dauphine bag campaign that featured Padukone along with American star Emma Stone and Chinese actor Zhou Dongy.