'Rangoon' schedule has been demanding and exhausting: Shahid Kapoor
Mumbai: Actor Shahid Kapoor, who reunites with filmmaker Vishal Bhardwaj in the upcoming film Rangoon, says its shooting has been a "demanding and exhausting" experience for him.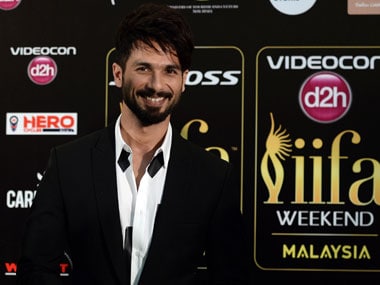 Shahid, who stars alongside Saif Ali Khan and Kangana Ranaut in the highly anticipated film, tweeted on Tuesday: "Finally back after the most demanding and exhausting schedule of my life. Rangoon."
He even shared a photograph of himself from the set in which he sports a long beard, and is covered in grime.
Rangoon is a period romance drama. It features Shahid as a soldier, and will release on September 30.
IANS
Updated Date: Mar 22, 2016 17:16:57 IST