Rangoon music review: The Vishal Bhardwaj, Gulzar combo strikes gold again
The Rangoon soundtrack has something for every kind of listener. If you've been a fan of Vishal Bhardwaj's music in the past, you will love this album.
When creative personalities like Vishal Bhardwaj and Gulzar team up to create music, it's difficult to do anything but listen in awe. But I shall attempt to humbly dissect the music of their upcoming film, Rangoon, nonetheless, because it so deserves a conversation.
Bhardwaj and Gulzar have an impressive repertoire together: Haider, Omkara, Saat Khoon Maaf, Maachis and (my favourite) Kaminey. The one constant thing about the music they make together is that it is always emblematic of the film. Haider had hauntingly chilling tracks like 'Bismil' and 'Aao Na', which represented the socio-political backdrop of the film (shot in Kashmir) as well as portrayed the protagonist's mental turmoil through its soundtrack.
You went through the trials of Susanna (Priyanka Chopra) in 7 Khoon Maaf — from the playful 'Darling', to the spiritual 'Yeshu' — and similarly with Kaminey, where you can dance in abandon to 'Dhan Ta Nan', but also pine for a lost lover with 'Pehli Baar Mohabbat'. Their music is truly cinematic. You can possibly string together the story of his films just by the soundtrack. It is interesting to note that in a time when Damien Chazelle's musical La La Land is earning accolades for using melody so aptly — to further plot or pose as beautiful interludes — Bhardwaj's films have always had that quality.
And so, Rangoon falls into the same space. The soundtrack is very predictably a Gulzar-Bhardwaj collaboration; it has an eclectic mix of different kids of tracks: from political mood songs [Julia and the Rangoon Theme], to intense romantic tracks [Alvida]; almost sufi in nature [Yeh Ishq Hai], Bhardwaj's version of a dance number [Bloody Hell] and a platform for Rekha Bhardwaj's goosebumps-inducing vocals.
The album begins with 'Bloody Hell', a sassy re-telling of Kangana's character, allegedly based on Fearless Nadia, with karaoke-ready lyrics like, "no no sorry sorry karte | ishq kiya angrezi mein | Baji ek bell tring tring | bloody hell." It's the type of song you can so imagine being picturised on Kangana (given how badass she is), and coupled with Sunidhi's upbeat vocals, this is one of the better songs in this album.
'Yeh Ishq Hai' has two versions in the Rangoon album, one by Arijit Singh and the other by Rekha Bhardwaj. Both are somber, and very delicately sung, keeping the fragile emotions of the song intact. However, Arijit's version champions a smooth, bass tone which is almost therapeutic in nature. Bhardwaj's version, on the other hand, is definitely better sung. It had unwinding nuances, and plays with the basic melody of Arijit's version. Both versions included, this is the best composition on the album.
Those of you whose playlist is populated with the many remixes, like 'Tamma Tamma' or 'Laila Main Laila', here's one that isn't as jarring to the ears, and doesn't throw you into a sea of unwanted nostalgia you didn't sign up for. 'Mere Piya Gaye England' is a take on the yesteryear classic 'Mere Piya Gaye Rangoon', with a Rangoon twist (it is set during World War II) in its lyrics: 'Mere miyan gaye England | baja ke band | na jaane kahaan karenge land| ke Hitler chaunke na [it is replaced with 'Churchill chauke na' in another verse]'. A playful, melodious remix, this.
'Tippa' is the film's travelling song (very OP Nayyar-ish) with rail tracks and break sounds as part of the song. It's very refreshing to hear Sukhwinder Singh, Sunidhi Chauhan and Rekha Bhardwaj in one song. Transports you to the late 90s, when songs made no bones about being long, unwinding and a slow melody.
'Ek dooni do' and 'Chori chori' both have a retro feeling to it, with heavy use of trumpets, accordions and a jazz piano. Both have vocals by Bhardwaj, and while they are not as melodious as 'Yeh Ishq Hai', they are fun songs to get lost in your thoughts to. 'Chori Chori' is the better song between the two; it's peppier and very similar to the typical nokh-jhokh of a lead pair in a Hindi film.
The last three songs in the Rangoon soundtrack are 'Be Still', 'Rangoon theme' and 'Shimmy Shake'. While 'Be Still' is a slow, jazzy English number (much needed in a film set in the 1920s surrounding cinema and films) and 'Shimmy Shake' is a more upbeat, jazzy song, they're the most forgettable songs on the album. This is not because of an anti-English bias in a soundtrack helmed by Vishal Bhardwaj and Gulzar, but because there are so many better melodies in the same album, it's hard to not skip through these.
The Rangoon soundtrack is a dreamy, instrumental number, one that is present in most Bhardwaj films. It gives you a sense of the setting, tone and visual ambitions of Rangoon. Now that we know that the film was titled Julia initially, the song 'Julia' is a deep, intense song playing on the femme fatale theme.
This brings us to the best, most haunting track on the album: 'Alvida'. With meloncholic undertones, and Arijit Singh's beautiful vocals (what a versatile singer), this is the kind of Vishal Bhardwaj song (rich in existential subtext) you're sure to find in every album of his.
And yet, even though this sound is not unfamiliar, you fall in love with it every time. To draw a parallel, 'Alvida' is to Rangoon what 'O Saathi Re' is to Omkara, or what the Kaminey title track is to the film, or what 'Jhelum' is to Haider. It's the token dark song that is supposed to knock you out of the dreamy state that the other songs put you in.
In an album with singers like Sukhwinder Singh, Rekha Bhardwaj, Sunidhi Chauhan; Arijit Singh's vocals emerge as a clear winner. There is really nothing he can't sing, and 'Alvida' is truly is one song that will pull you into a Bhardwaj-Gulzar trip for the entire day (I recommend starting with Omkara).
If this is how the soundtrack is, I can't wait to watch Rangoon on the big screen. It may not be as rebellious as his previous soundtracks, but it's familiar in a beautiful way.
Listen to the Rangoon album here:
Entertainment
Raksha Bandhan, which went on floors in June, marks the second collaboration between Akshay Kumar and Aanand L Rai after Atrangi Re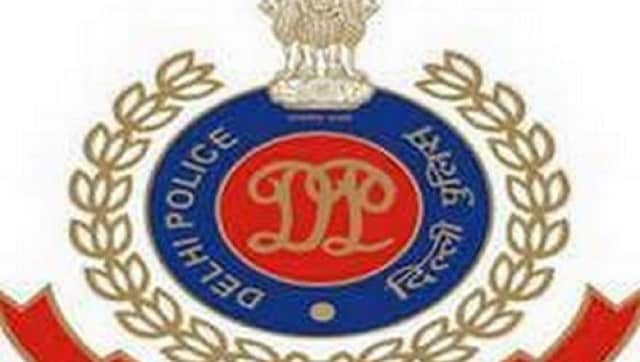 India
A criminal case has been registered at the Vasant Kunj North police station under relevant sections and the investigation is underway
Entertainment
Meenakshi Sundareshwar, the fifth collaboration of Netflix India and Karan Johar's Dharmatic Entertainment, will release on 5 November.