Ranbir Kapoor reveals his fanboy encounters with Natalie Portman, Quentin Tarantino
In a recent interview, Ranbir Kapoor revealed his star-struck side, describing his awkward fanboy meetings with Natalie Portman and Quentin Tarantino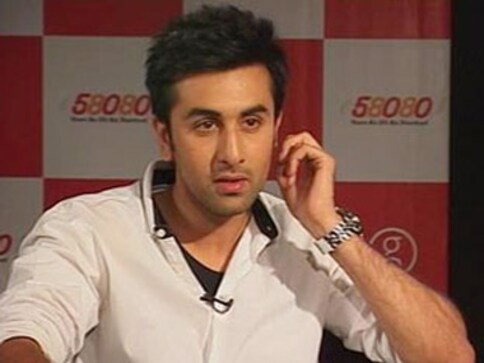 When Ranbir Kapoor sat down for an interview with CNN News 18's Rajeev Masand last week, the conversation covered everything from his relationship with Katrina Kaif, his film choices, dealing with success and failure and a whole lot more.
There was one aspect of the chat, however, that showed a very different side of Ranbir — the star-struck fan, rather than the star.
Ranbir is known to be quite the fan of Quentin Tarantino and Rajeev Masand asked the actor to describe a recent meeting he had with the filmmaker in London, while shooting for Ae Dil Hai Mushkil.
This is what Ranbir said:
"It's not just Quentin Tarantino. I am star struck. I've run behind Natalie Portman at Tribeca. She was on the phone and she was crying. I went quickly behind her and said, 'I love your…' Before I could say 'work', she turned and said, 'Get lost!' So I've had my heart broken but I would still chase them."
"So with Quentin Tarantino recently, he was promoting The Hateful Eight and we were shooting Ae Dil Hai Mushkil in London. I was shooting in a basement and he was in the building. I heard that he was doing an interview so I went running up. I told Karan, 'Listen, I have to meet him.' Not that I'm going to say that I'm an actor from India. I just wanted to meet him, take a picture, an autograph."
"So I was waiting at the car for like half an hour. I saw him coming and from far I'm saying, 'Quentin, Quentin.' He walks, looks at me, goes and sits in his car. When the door opens, I'm like, 'Sir, picture picture?' and they have it on video. It was really funny and I got teased by the entire crew of Ae Dil, but just to see Quentin Tarantino!"
"Man, this guy really affected my life. His movies — Reservoir Dogs, Kill Bill, Pulp Fiction — are instrumental to the work I am doing. Subconsciously I've taken so much from those films so it was a big star struck moment. I don't feel bad about it. I don't feel like he is such an ass or a rude guy. I understand that it happens because he is in his own world and he is an artist. Artists are supposed to be weird."
In case you missed it, read the full interview with Ranbir here.
Entertainment
Brahmastra Part One: Shiva also features Mouni Roy, Amitabh Bachchan and Nagarjuna Akkineni in pivotal roles. The big-budget fantasy-drama will release on 9 September this year in Hindi, Tamil, Telugu, Malayalam and Kannada.
Entertainment
Ranbir Kapoor's Brahmastra: Part 1 Shiva will release theatrically on September 9th, 2022, in 5 Indian languages – Hindi, Tamil, Telugu, Malayalam and Kannada with a stellar ensemble cast of Amitabh Bachchan, Ranbir Kapoor, Alia Bhatt, Mouni Roy and Nagarjuna Akkineni.
Entertainment
Ranbir Kapoor has two big releases in 2022 in the form of Shamshera and Brahmastra: Part 1 Shiva.