The price of being Ranbir Kapoor: Actor buys house in Mumbai for triple the market rate
Ranbir Kapoor has bought a new apartment 2,460 sq ft, in Pali Hill, in suburban Mumbai, for a whopping 35 crores.
If you're like us and have been tracking the Ranbir Kapoor-Katrina Kaif break up recently, you would know that Ranbir had moved out of the house that he shared with Katrina and was living with his parents for all this while.
Up until now. If recent news reports are to be believed, Ranbir Kapoor has bought a new 2,460 sq ft apartment in Pali Hill, in suburban Mumbai, for a whopping 35 crores. The flat is in a newly constructed complex in Bandra and is very close to his ancestral home 'Krishna Raj'.
You're probably wondering what the big deal is. He's a star, he has money, and so he bought a house. However, this is the most expensive real estate deal to have taken place outside of the town area in Mumbai. Further, the ready reckoner rate (a pre-decided amount by the government) of the apartment is only approximately 11 crore.
So why has Ranbir Kapoor paid almost triple the market value for this place?
This report on The Golden Sparrow, written by journalist Yogesh Sadhwani, has the answers.
"Stars have no negotiation powers. Ranbir isn't the first one to have paid a higher amount for a flat. His neighbour is Telugu and Tamil actress Zareena Moidu, who lives in a similar apartment with her investment banker husband. She bought the place for 23 crores back in 2012," says Sadhwani to Firstpost.
The owner of the apartment, a certain Khyati Valia (who we learn is "on the board of directors of several real estate and financial services companies") bought the flat for 3.5 crores  in 2012, and Sadhwani informs us that it was available in the market for Rs 40 crore, until Kapoor came in and bought it for 35.
"Ranbir has all the money and the real estate sector knows that. With Krishna Raj going under redevelopment, the Kapoor family may be using this place to live in the meanwhile," informs Sadhwani.
With this information at hand, coupled with the fact that Ranbir Kapoor's personal life has been deconstructed in public, it was only natural that Ranbir's desperation to find a place would trump the money he paid for it.
The price of being Ranbir Kapoor?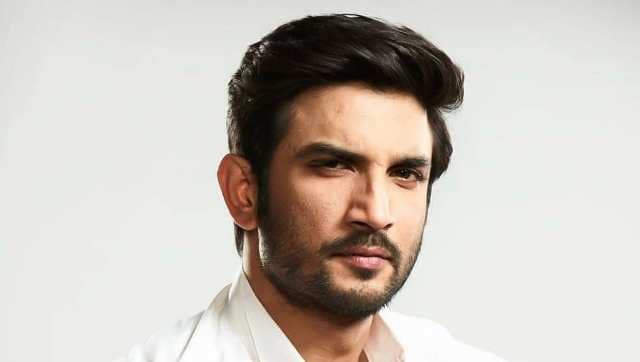 Entertainment
The makers of Nyay: The Justice, in a statement, said the film does not name Sushant Singh Rajput and is based on "information available in the public domain.
Entertainment
Dilip Kumar, who was diagnosed with bilateral pleural effusion — a build-up of excess fluid between the layers of the pleura outside the lungs — is undergoing treatment at a Mumbai hospital.
Entertainment
In Manoj Bajpayee's The Family Man 2, Seema Biswas plays the Indian Prime Minister.