Ramin Bahrani faces racist comments during online event; Priyanka Chopra, Ava Duvernay come out in support of director
Ramin Bahrani was speaking to producer Ava Duvernay when a man passed racist comments at The White Tiger director.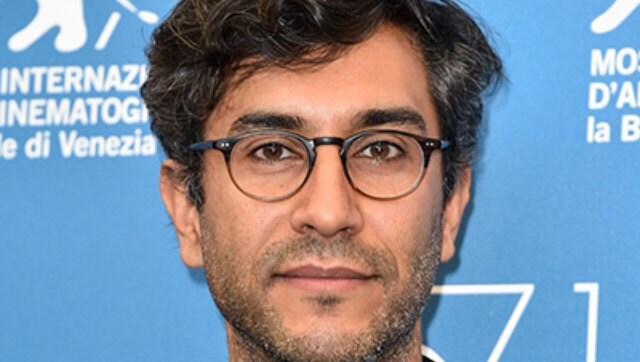 The White Tiger director Ramin Bahrani has revealed that he faced a verbal racial attack in Atlanta recently. Last week, during the promotion of the Netflix film, he was giving an interview along with the producer Ava Duvernay when a man asked him "to go back to his country".
Priyanka Chopra Jonas, who plays a pivotal role in the movie, has come out in Bahrani's support.
Recalling the incident, Bahrani told People, "I was in Atlanta on location in a residential neighbourhood directing a TV pilot for Apple. We had worked late that day, so I had to do my Zoom interview with Ava on my phone while we were still in the street. During the interview, I noticed a car parked behind me. When the driver saw me and my colleague (who is South Asian) he said, 'You all think you run the world. You all don't run s—.'
Supporting her The White Tiger director, Chopra Jonas said that America is a melting pot of people of different backgrounds and "this country was built on the back of immigrants in search of the American dream, a life of freedom, opportunity, and a safe place not only for themselves but for their families".
She further stated that many people have to go through racism in Hollywood. Though Hollywood is loved by the world, it is the industry's responsibility to fight for racial equality and representation in global entertainment.
Producer DuVernay, who was present with Bahrani when the incident happened, also noted that the artists of colour have to work twice hard as their counterparts and must "endure and negotiate our way through all the filth of racism, xenophobia, sexism, and other bias that permeates our country and our industry".
Bahrani was born and raised in North Carolina. He has been nominated for Best Adapted Screenplay at Oscars this year for The White Tiger. He is also known for films like Man Push Cart and Goodbye Solo.
also read
Entertainment
Last August, Rushdie was appearing at the Chautauqua Institution, a nonprofit education and retreat center in western New York, when he was assaulted by a young man dressed in black and carrying a knife.
Sports
The actress has created a niche market of her own and enjoys a dedicated loyal fanbase across the country.
Arts & Culture
Three generations in design, and dressing Aishwarya Rai at age 15, Singhal's fashion is still young and bohemian