Ram Gopal Varma quits Twitter, will stay active on Instagram now
Ram Gopal Varma has decided to quit twitter; he will now be active on Instagram.
Ram Gopal Varma, who is known for his Twitter wars, has decided to quit the micro-blogging site. Varma tweeted that he was leaving the site and will now be active on the photo and video-based sharing platform Instagram.
He tweeted saying, "I decided to speak only through pictures and videos on Instagram from now on..." He added, "This my last tweet before my tweet death... but I will not RIP and seriously work from now on" according to a Hindustan Times  report.
Ram Gopal Varma has mostly been in the news for having Twitter showdowns with a lot of people, particularly Karan Johar. Even while exiting Twitter, he tweeted in his signature style, "My pleasantly unpleasant surprise is I am getting out of Twitter...To all my followers, no thanks for following me all these years," according to Mid-Day.
The 55-year-old filmmaker is not the only celebrity to have quit Twitter in the last month. Recently Sonu Nigam also deactivated his account after singer Abhijeet Bhattacharya's Twitter account was suspended due to his offensive remarks on women.
Speaking of serious work, the trailer of Ram Gopal Varma's new web series, Guns and Thighs just released on YouTube. Varma's last film, Sarkar 3, was a flop, garnering only Rs 6.75 crore on its opening weekend. However, his next international project Nuclear, which is being made on a budget of Rs. 340 crore, might turn the tables in his favour.
Find latest and upcoming tech gadgets online on Tech2 Gadgets. Get technology news, gadgets reviews & ratings. Popular gadgets including laptop, tablet and mobile specifications, features, prices, comparison.
Entertainment
Those who came into Bhanu Athaiya's orbit remember a wildly creative yet methodic professional, who brought an impressive formal expertise to the still nascent field of costume design in Indian films.
Entertainment
The sudden introduction of classical dance in a film acts as a placeholder for several values held by the girl on screen, which the film cannot delve into deeply. It transforms into a proxy for everything the word 'sanskaari' can convey.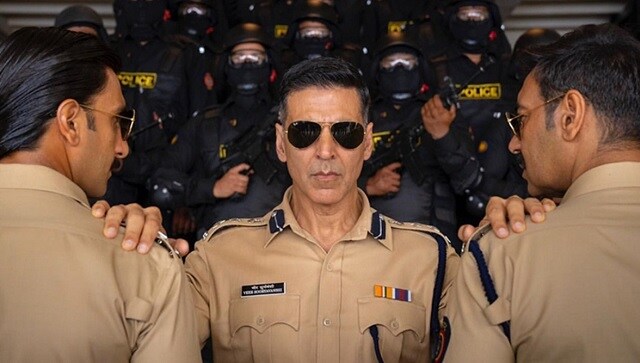 Entertainment
Sooryavanshi producer says releasing the film in Diwali, after the Centre approved reopening of cinema halls from 15 October, was not possible, since it cannot be released "with less than one month of promotion"