Ram Gopal Varma opens up on upcoming Nagarjuna-starrer Officer: It helped me reinvent myself as a director
At the film's pre-release event in Hyderabad, both Varma and Nagarjuna opened up on collaborating after a long hiatus and why it's a special film for both of them.
Maverick filmmaker Ram Gopal Varma and Akkineni Nagarjuna, best known for working together in the critically-acclaimed campus-based action film Shiva, have joined hands after two decades for forthcoming Telugu action film Officer, which is slated to hit the screens on 1 June. At the film's pre-release event in Hyderabad on 28 May, both Varma and Nagarjuna opened up on collaborating after a long hiatus and why it's a special film for both of them.
During the launch of the project last November, Varma had said that he's excited to be doing a film with Nagarjuna after nearly 25 years. He clarified that their new film has nothing to do with Shiva, neither in character nor in story content. Talking about what's common between both the films, Varma said that they're both cut from the same cloth. "If Shiva was about a college student taking the law into his own hands to fight for what he believes in, Officer follows the journey of a cop in the same path. When a man with no power could do so much in Shiva, imagine what an officer who has all the power could do. Officer is based on the real life of an IPS officer who has now settled in Mumbai. When I pitched the story to Nagarjuna, he told me he hasn't done a film after Shiva with real heroism. Officer will be as realistic and as heroic as anyone can imagine."
Talking about the inception of the project, Varma said it all started with his love for crime and criminals. "When I was growing up, I saw street goondas as heroes. They were fearless. Later on, I saw gangsters and factionists as heroes and I made a few films about them. Now that I'm done with making films on criminals, I want to make films on heroes. An officer who fights in real life and saves the society from criminals is a real hero in my opinion. Officer is about one such fearless man with a strong belief system."
Officer is a very special film, said Varma, who said working on the film helped him reinvent himself. "Not just as a director but also as a person. The whole credit goes to Nagarjuna, who believed in my vision. I'm sure audiences will find Nagarjuna's character very refreshing."
When it was Nagarjuna's turn to speak, he used the opportunity to thank Varma for introducing him to a very young team while working on Officer. "I was surrounded by a very young team. Generally, when I'm shooting for a project, I spend time on my Ipad during shot breaks. But, on the sets of Officer, I used to observe everybody. When Ramu brought the story idea, I was impressed with my character — fearless and straight-forward."
Technically, Officer will match the experience offered by Shiva, said Nagarjuna. "When Shiva released, everybody spoke about the use of sound in the film. Sadly, I didn't experience anything on similar level in any Indian film in the last two decades. Officer will give audiences a unique sound experience. The film will hit them in the gut."
Nagarjuna also said the action in the film will be talked about. "I wouldn't call action in Officer violent. It's brutal and the last twenty minutes are outstanding. The action will be very intense and realistic."
Predominantly shot in Mumbai, the film also stars Myra Sareen, Sayaji Shinde and Ajay in crucial roles.
India
Local coal operator Anup Majhi alias Lala is alleged to be the prime suspect in the case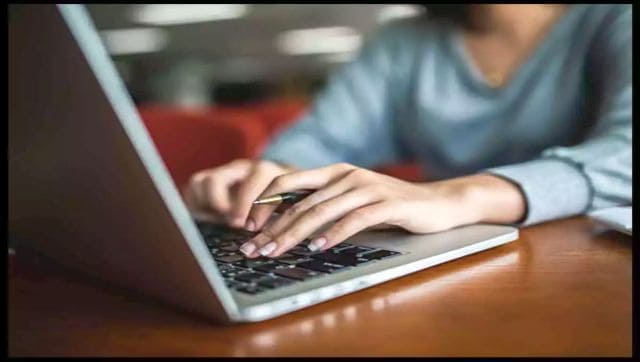 Education
Candidates are required to register themselves on the One Time Registration (OTR) via the official website of TSPSC before applying for the posts
Entertainment
Farmani Naaz has nearly 4 million subscribers on her YouTube channel and her rendition of Lata Mangeshkar's Milo Na Tum To Hum Ghabraayein has garnered over 9 million views.