Ram Gopal Varma launches theme poster of Upendra's multilingual venture Kabza on Kannada actor's birthday
Shooting for Kabza is currently on hold due to the coronavirus pandemic, but the director said he plans to resume work soon
Filmmaker R Chandru's Kabza is touted to be an action-packed movie. On the occasion of Real star Upendra's birthday, who is also the leading man in Kabza, filmmaker Chandru gave fans a unique theme poster for the film.
Taking to his social media account, the director revealed that he had invited fellow filmmaker Ram Gopal Varma to release the special poster.
Check out the tweet
According to Times of India, Kabza will be the story of an "underworld don who ruled over South India". Although Upendra's character is not based upon any real-life figure, Chandru said that he has only taken inspiration from the setting. The director is also bankrolling the project under his banner Sri Siddeshwara Enterprises.
Speaking about the poster, Chandru said, "It is not like a regular motion poster and will encapsulate all that I am trying to say with this film."
Given the big scale of production and setting, the makers have decided to make Kabza a seven-language project. According to Chandru, the film is being shot in Kannada, Tamil, and Telugu.
Later, dubbing will be added in four other languages which include Hindi. "Before the pandemic, we had shot for 50 to 55 days and finished 40 percent of the talkie portions," he said.
As every shot has to be shot three times, the director said that the team will take "at least 75 days" to complete the shooting portion of Kabza. The report added that shooting is stalled now due to the pandemic and Chandru is planning to resume shooting soon. Also, several film sets across Bengaluru have been working on different parts of the film simultaneously, all of which Chandru has had to look over.
The filmmaker also pointed out the reason why he asked RGV to unveil the theme poster. "Kabza is a film that is on a totally different level as far as Sandalwood is concerned and I am making it for a pan-India audience, so, it made sense to have someone like RGV release it, as it will get audiences in other states also take note". He mentioned that RGV has been a well-wisher of the project.
Entertainment
Israel's ceremonial president, Isaac Herzog hailed Topol as "one of the most outstanding Israeli actors," who "filled the movie screens with his presence and above all entered deep into our hearts."
Entertainment
Actor and Former Governor of California Arnold Schwarzenegger shared a video on YouTube about the hate movement in the world and how people can fall into a trap of prejudice.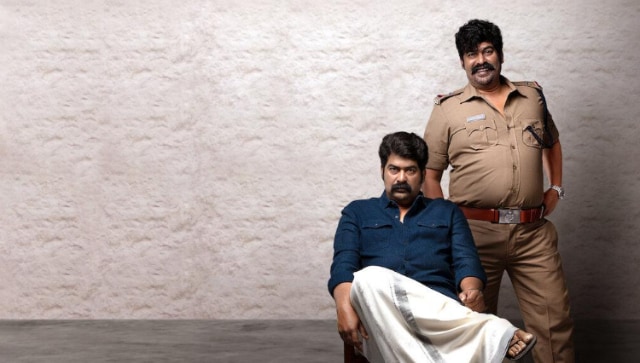 Entertainment
Iratta's slamdunker of an ending makes it a searing study of consequences, extending far beyond the notions of action and reaction commonly explored in cinema.