Ram Gopal Varma announces biopic on Telangana chief minister titled Tiger KCR: The Aggressive Gandhi
Tiger KCR: The Aggressive Gandhi, the upcoming film by Ram Gopal Varma will cover all the important events in KCR's life, right from his childhood to his foray into politics
After directing Lakshmi's NTR, a biopic on the less-talked-about phase in the life of NT Rama Rao, filmmaker Ram Gopal Verma will soon release a film on Telangana chief minister Kalvakuntla Chandrasekhar Rao (KCR).
On 18 April, Verma took to Twitter to share the title of the film, Tiger KCR. It also has a tagline 'The Aggressive Gandhi'. He mentioned that he released the first look of the film today (20 April) to mark the birthday of Andhra Pradesh Chief Minister N Chandrababu Naidu.
Varma further wrote on Twitter, "It is a biopic of KT Rama Rao's father from the time he couldn't bear the third class treatment being given to Telangana people by the Andhras and how he fought in a fiery way to achieve Telangana state.KCR and YSR are the only politicians to successfully groom their children to be worthy of them, unlike the politician in the neighbouring state of Telangana...Only the greatest of political leaders can create a biological and ideological legacy."
He said that his film will not show Andhras as villains. As for the tagline of the film, Varma added, "Like how the peaceful Gandhi fought the British and got India, the Aggressive Gandhi KCR fought the Andhras and got Telangana."(sic)
The upcoming political film will cover all the important events in KCR's life, right from his childhood to his foray into politics and spearheading the separate Telangana agitation, to eventually becoming the first chief minister of the newly-formed state, reports The New Indian Express.
Verma also added that the film will feature political leaders like KCR himself along with K Kavitha, KT Rama Rao, Harish Rao, YS Jagan, Lagadapati Rajagopal, Vundavalli Arun Kumar, Roshiah, Kiran Kumar Reddy, Ramoji Rao among others.
Entertainment
Directed by H Vinoth, Ajith Kumar's Thunivu is an action-thriller film produced by Boney Kapoor.
Entertainment
The movie humanizes the lives of gangsters who're at the bottom of the chain.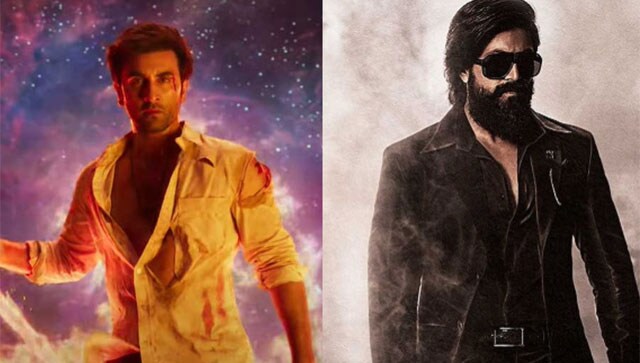 Entertainment
Having seen its run at the box office so far it can be said that Brahmastra will not cross the half of KGF 2. And a look at why Brahmastra would face a hard time recovering its budget