Rakeysh Omprakash Mehra announces next film; will be a father-son story and 'salute to today's generation'
After Mere Pyare Prime Minister, Rakeysh Omprakash Mehra has his eyes set on telling a father-son story, comparing two generations.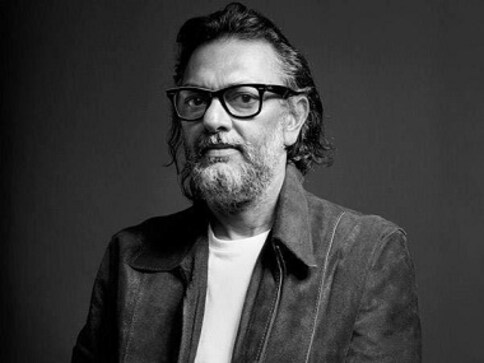 After Mere Pyare Prime Minister, Rakeysh Omprakash Mehra has his eyes set on telling a father-son story, comparing two generations. He says it's a salute to the new generation that is grappling with pressures of all kinds.
"I have started work on my next. It's untitled right now, but its script is ready and we are casting," Mehra told IANS in an interview here.
What is it about?
"It's a salute to the generation of today. What I have seen around me is that today's generation is far more accomplished, and why not. It's like a comparison of two generations, but it's not so simple," said the director, known for movies like Rang De Basanti and Bhaag Milkha Bhaag.
Reflecting on the thought behind the film, Mehra said: "I think the world we have given to the youth today, they deserve better. We have given them anxiety, panic attacks, depression, attention deficiency syndromes.
"These things never existed, but we have created these things for the generation of today, and are putting so much pressure on them.
"There's peer pressure, competition pressure, performance pressure, pressure of structuring their life... 'At 18, you will pass college, at 22 you will do the senior college, at 23 you get your first job, at 26 you do something else... At 30 you will get a house... If you don't take a car by then, how will they feel... All that... And so, I wanted to tell a story around it in my own way."
In a nutshell, "it's a father-son story in a unique setup", he explained, adding that he is currently meeting people for the project and gauging if the response is good.
He doesn't have a dream cast in mind.
"For the same story to be told, I believe there will always be three to four great actors... But (who knows) who is in the mindset at that point of time to absorb that story, because everybody is going through different phases in their careers," he said.
He hopes to begin work on this new film before 2018 ends.
There was also news he would be doing a kabaddi based film with Shahid Kapoor.
But Mehra said, "I am not doing the kabaddi film. I was doing it earlier. It was offered to me by Ronnie Screwvala. We worked on the script for a bit, and it fizzled. So as of now, I am not doing it."
Mehra's last directorial to release was Mirzya, which didn't resonate well with the mass audience. He admits he has evolved when it comes to being able to accept failures.
"Earlier I could not deal with it and did not understand that any attempt and any effort in life never fails. It's a stepping stone to something... But as they say, 'Maar khaake hi samajh mein aati hai baat (You learn through mistakes)'.
"So, not that I am chasing failures, but I give myself permission to fail in order to achieve greater success. I don't think unless you do that, you will achieve greater success."
What went wrong with Mirzya, an epic fantasy romantic thriller which was Mehra's attempt at a musical?
"I felt it was a bit abstract for a mass audience. For a niche audience, it will find its space. I believe in films that grow. This is not instant coffee... So it will."
His next project as a producer is Fanne Khan, featuring Aishwarya Rai Bachchan, Anil Kapoor and Rajkummar Rao. Mehra describes it as a "beautiful story" of a father and daughter and says a lot about music and women artistes.
"Do we watch their bodies or hear their songs? Do we watch the glamour and skin? Are we watching songs these days or are we hearing them? A staggering 98.2 percent women in the world are subjected to body shaming... The film tries to tackle these questions," he said.
T-Series has taken over as the funding partner for Fanne Khan from KriArj Entertainment, which hasn't been in the news for the right reasons of late.
Commenting on that, he said: "People go through ups and downs... Films get sold and acquired... In glamour business, it just gets more eyeballs."
also read
Arts & Culture
Talking numbers with the founder of Purple Style Labs, India's biggest fashion conglomerate
Entertainment
The enthralling Succession finale made one thing clear: corporate violence is the only love-language that Kendall, Roman, and Siobhan Roy know and understand.