Rajinikanth's Kaala among 37 films affected as new releases stall due to ongoing strike in Tamil Nadu
Nearly 37 films, big and small, are waiting to get released in Tamil Nadu. Some of them are in the final stages of post-production and include films like Rajinikanth's Kaala, Kamal Haasan's Viswaroopam 2, Jayam Ravi's Tik Tik Tik.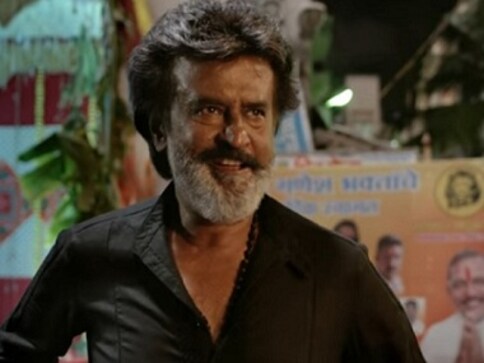 The Kollywood shutdown continues. The Tamil Film Producers Council (TFPC) has called for a complete shutdown from 16 March, in their war against Digital Service Providers (DSP)s. The producers are demanding a removal of Virtual Print Fee (VPF) and the introduction of a "sunset clause", while DSPs are only willing for a reduction in the rate. There have been no new Tamil releases from 1 March. All movie related activities like shooting, post-production, audio, trailer and new film launches have all been halted.
The exhibitors have shutdown basically in retaliation, but are claiming that their grouse is against the state government for not scrapping the Local Body Entertainment Tax (LBET), as they are paying GST. Chennai city multiplexes have not shut down, as they feel the strike is unnecessary, and are continuing their business by screening other language films. The bone of contention between theatres and producers is that the producers want to dictate terms and are eyeing a share from their other revenue streams like in theatre advertisement and share from concessions. A tub of popcorn cost more than the ticket price in Tamil Nadu. The producers believe it is their "content" that brings the audiences to the theatres.
Vishal president of TFPC said: "A projector is essential to run a theatre, right? How long should the producers pay for the projectors in the theatre? We have paid VPF for 12-14 years now. We cannot be paying for technology upgrades after 14 years too. We need a sunset clause from these companies. We can't be endlessly paying VPF. "
A Mumbai based DSP has offered TFPC, same service at the half the rate given by present operators. Vishal and his team is negotiating with them and looking to strike a deal, but theatres are not keen on signing up as they have agreements with current operators.
Senthil Kumar of Qube Technologies, the market leader among DSPs in Tamil Nadu said, " In the interest of cinema lovers and the film industry, the strike has to called off. The other industries like Telugu, Malayalam and Kannada has agreed to our offer of reducing VPF by 18-23 %. We made projection possible at a low cost while providing great security and reliable support."
Producers, theatres and DSPs are trying to justify their stance and are unwilling to back down from the stand they have taken. 20 days have already passed without a new Tamil release, and the backlog of films is piling up. Nearly 37 films including big and small films are waiting to get released. Some of them are in the final stages of post-production and include films like Rajinikanth's Kaala, Kamal Haasan's Viswaroopam 2, Jayam Ravi's Tik Tik Tik and few others.
It is stalemate as of now as all sides have pitched in for a long strike period. Even if the strike is called off by end of this week, it will take a long time for things to be stabilised in the industry.