Rajinikanth's 2.0 producers deny taking legal action against Oscar-winning American VFX studio
The report of legal action against the American VFX studio was quashed as a rumour by a source from Lyca Productions.
A report by Bollywood Hungama stated that Rajinikanth's 2.0 makers were planning to take legal action against an Oscar award-winning American VFX studio for 'irregularity' which led to the film's postponement from January to April 2018. Delving deeper into the development, Firstpost got in touch with a bankable source from Lyca Productions.
The Bollywood Hungama report said, "The VFX delivery has been gravely defaulted by a US company that took on the task of doing the entire special effects of our film. So we had to pull out 1000 shots from the film and send it off to 10 different VFX companies, 100 shots to each! This meant a great deal of criminal delay. In fact, I will tell you the truth, they've cheated us and we're now planning to take elaborate legal action against them."
However, our source from Lyca Productions completely refutes the above report, quashing it as a rumour. "It's true that we are facing significant challenges on the VFX front. But, the VFX company is not solely responsible for the delay. You have to understand that 2.0 is Asia's most prominent project and we have to make sure we deliver a world-class film. In fact, the VFX studio in question is very much part of the movie, and working round the clock to meet our deadline. Their groups of VFX supervisors are actively working in tandem with Shankar's directorial team to ensure everything is in place. And, we're not planning any legal action at all. There's no question of it when we have an excellent understanding between us," informs our source.
The aforementioned American VFX company is the famous Rhythm and Hues Studios, whose eye-popping visual effects work in films such as Babe, The Golden Compass and The Life Of Pi have all won Academy awards.
"The number of VFX shots in 2.0 will be unlike any Indian film. While handling such a massive quantity, some hiccups are bound to occur. However, we are very determined that we should not compromise on the quality because of time constraint. That's the main reason for postponing the film from January to April 2018," the source added.
Meanwhile, Telugu film producers Bunny Vas and DVV Danayya are hell-bent on stopping the release of 2.0 in Andhra Pradesh and Telangana on 27 April, 2018 since their projects Naa Peru Surya, starring Allu Arjun, and Bharath Ane Nenu, starring Mahesh Babu, had announced the release date much before the makers of 2.0 did.
Bunny Vas and DVV Danayya have now requested the intervention of trade bodies such as producers council and exhibitors association to take up the issue citing that it will affect the release of local films. "Tollywood has always respected and embraced other language cinema. But a bigger project like Robo 2.0 changing their release dates has caused confusion among producers. All the Telugu movie producers who are releasing in April and May are in discussions to avoid any competition among ourselves. However, this sudden announcement by ROBO 2 team to release in April has left all the Telugu releases to further confusion. At this juncture, we request the trade bodies to take a conscious call and arrive at an amicable solution," said DVV Danayya a few days back.
As we reported earlier, the makers of 2.0 are currently planning the teaser and trailer launch events for the film as their next marquee events. The teaser of the film is likely to be launched in Hyderabad towards the end of January for the Republic Day, or early February. And, the trailer will be released in a grand event in Chennai in March.
Directed by Shankar, 2.0 is billed as Asia's costliest natively acquired 3D film made at a lavish budget of Rs. 400 crores. Akshay Kumar, who plays the role of Dr Richard, is pitted against Rajinikanth in the movie, which also marks his debut in Tamil industry. With music by Oscar award-winning composer AR Rahman and sound design by another Academy Award winner Resul Pookutty, 2.0 has Amy Jackson, Sudhanshu Pandey, Adil Hussain, and Kalabhavan Shajohn in pivotal roles.
Entertainment
While Ankita Lokhande will continue to play Archana in the series, Shaheer Sheikh joins the show as Manav, which was originally played by Sushant Singh Rajput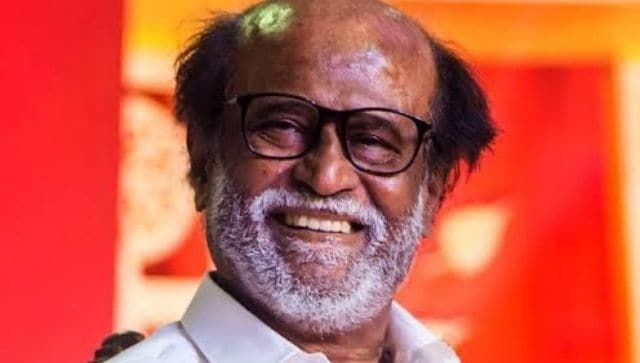 Politics
The actor had said in December that he would not join politics, citing factors like his health condition and him undergoing kidney transplant in 2016
Entertainment
Compared to lab testing which can take up to 72 hours in some cases, CoviSelf yields results in 20 minutes.