Rajinikanth to be chief guest at launch of MGR's motion capture film Kizhakku Africavil Raju on late CM's 101st birth anniversary
The stage is set for Rajinikanth to be anointed as the next MGR in the making. Now all that remains to be seen is whether the superstar's political career will have a blockbuster opening?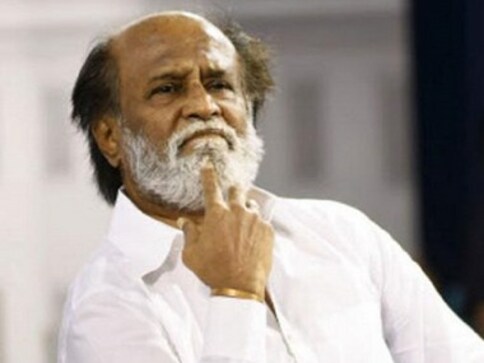 Now it is more or less clear that both Tamil stars – Kamal Haasan and Rajinikanth – who dominated Kollywood for more than three decades are all set to launch their respective political parties. The grass root level work has started as they go about setting up their respective parties.
A source close to Rajinikanth told Firstpost, " A lot of people including a section of the media believe that Rajini sir is not serious about launching a political party. On the contrary, he is spending more time on setting up the party in his own way. He wants to convert his fan base into well oiled party machinery. He is keen on recruiting one crore volunteers in the next few weeks before he formally launches his party with a name and an ideology in tune with the aspiration of the people of Tamil Nadu."

Rajinikanth will pick a committee of experts who will tour all the 32 districts in the state and they will appoint office bearers for his Rajini Mandrams, in each district. The idea is that the committee will vet the applicants and see that undesirable elements do not get into the party. There are thousands of workers from other political parties who want to jump the ship and join Rajinikanth's party looking for power and position in the new set-up.

The actor-turned-politician has told the committee that he is looking for people who will work for the party without any ulterior motives. And those appointed cannot take their position for granted as everything will depend on their performance.  Rajinikanth wants a new set of people to join his party and is targeting the youth his core audience. He has set a target of five lakh members for each district.  

At the same time, the membership drive will be further boosted by his online activities, which Rajinikanth launched through an app on New Year's Day. The membership through the app is said to be nearing one million. As of now, at the ground level, the membership drive will start from Vellore in undivided NSC (a film trade term for North Arcot-South Arcot-Chengalpet, once Rajinikanth's films' highest collecting area in Tamil Nadu). It is clear that Rajinikanth believes that he will be able to convert his box office power into votes.

But what has added muscle to Rajinikanth political phenomena is an opinion poll conducted by India Today. The poll predicted the superstar's party will get 16 per cent votes and 33 seats in the 234-member Tamil Nadu assembly in the event of a mid-term poll being held. The 16 per cent votes for Rajinikanth in the poll is double of what Vijaykanth got in his best ever performance in the 2011 elections. However, the poll predicted a victory for DMK and its leader MK Stalin, with 130 seats. Rajinikanth was the second most preferred choice for the chief minister's post with 17 per cent votes for the superstar. Strangely, only four per cent of people want Kamal Haasan as chief minister.

Meanwhile, on Wednesday evening, on MGR's 101 st birthday, Rajinikanth would be the chief guest at the pooja launch of the late chief minister's dream project Kizhakku Africavil Raju . It is being made as a motion capture film by Prabhu Deva Studios in association with Vels Film International. The late MGR, after he joined politics, came out with a blockbuster Ulagam Sutrum Valiban (1973). The film had a tough time getting released as the then DMK government headed by Karunanidhi tried to stop its release. After that, the star who had just launched his party, announced a new film again, an action adventure to be shot around the world, titled Kizhakku Africavil Raju. The film never materialised as MGR got busy with his political career.

Now, the film is being revived as a motion capture film and one of the producers is Prabhu Deva, who was Rajinikanth's favourite choreographer. And the most important thing is Rajinikanth is going to launch the project at the iconic MGR's Sathya Studio (which is now a women's college) in Adyar. The superstar will be making his first public appearance in Chennai after his announcement on joining politics. The stage is set for Rajinikanth to be anointed as the next MGR in the making. Now all that remains to be seen is whether the superstar's political career will have a blockbuster opening?
Entertainment
James Howard Jackson, 19, was being held on suspicion of shooting Lady Gaga's dog walker and stealing her French bulldogs, has been recaptured, authorities said.
Entertainment
The quartet band Blackpink has just announced their new single Pink Venom on their official Twitter account. The single will appear on their album named Born Pink.
Entertainment
In an exclusive conversation with Firstpost, Aditi Mittal and Christina McGillivray opened up on why this topic is important and how they came so far from Women in Labour season 1 to season 2 and much more.